Wyoming's Best Selling Author, C.J. Box, Returns To Cheyenne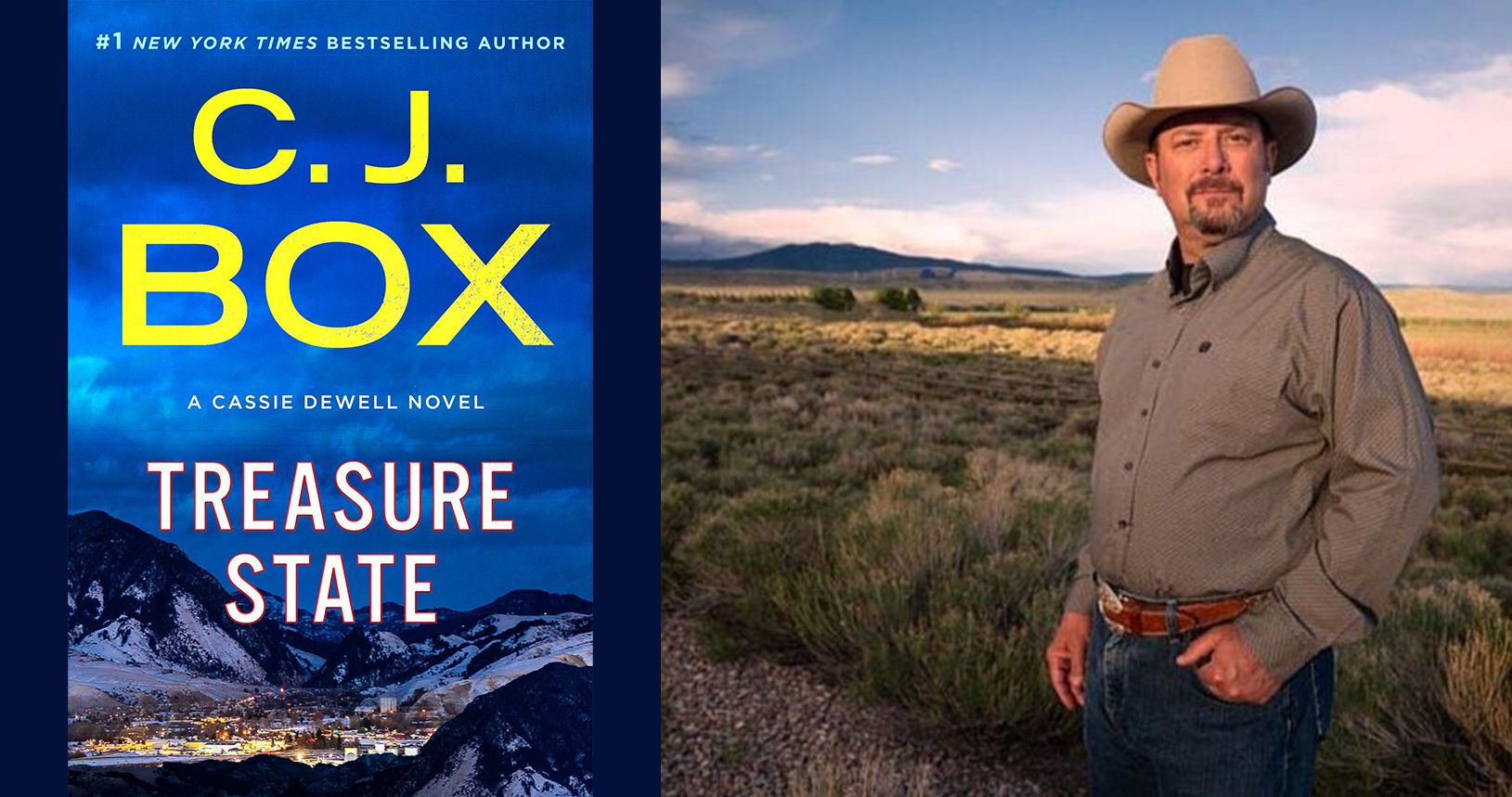 C.J. Box, a Casper, Wyoming native, will be conducting a book tour for his new book TREASURE STATE. Box will be concluding his book tour in Cheyenne at the Laramie County Library on Tuesday, October 4th at 6pm. The legendary author will talk about his new book, and fans can get their copy signed! Prior to coming to Cheyenne Box will also be stopping in Phoenix, AZ, Topeka, KS, St. Louis, MO, Parmus, NJ, Bozeman, MT, and Casper, WY to promote his new book.
Treasure State is part of the phenomenal storyline that inspired the hit TV series Big Sky. Viewers of Big Sky and readers of the Highway Quartet Series will be familiar with Treasure State's main character, Cassie Dewell.
The synopsis of the book reveals; "A poem that promises buried treasure to one lucky adventurer has led to a cutthroat competition and five deaths among treasure hunters. But Cassie's client doesn't want the treasure. Instead, he claims to be the one who hid the gold and wrote the poem. And he's hired Cassie to try to find him." (Macmillan Publishers)
C.J. Box published his first book, Open Season, in 2001 has been capturing the beauty and mystery of Wyoming in his novels for well over two decades. His newest book, Treasure State, is set to release on September 27 (TODAY)!