Go Fourth And Explore These Wyoming Vacation Destinations!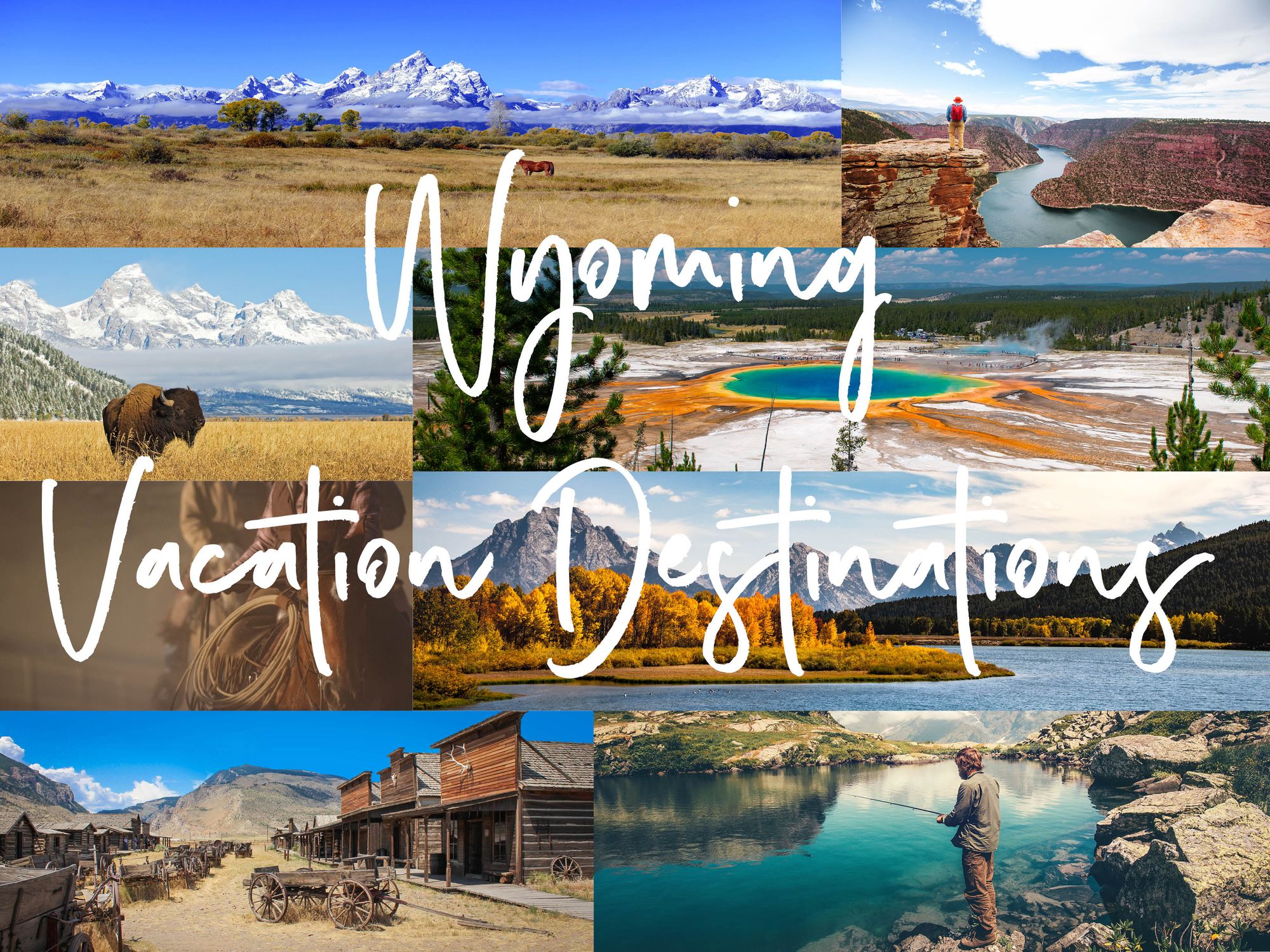 Here in Cheyenne, we are spoiled with a plethora of amazing vacation destinations that are a weekend trip away from experiencing breathtaking views & creating lasting memories! With an easy-going, modern lifestyle in Cheyenne, we get to still experience the Old West for all it has to offer!
Below is a list of National Parks, Old-West Towns, and Monuments that you just can't miss if you plan to visit Wyoming.
Yellowstone National Park
Yellowstone is famous for its wildlife, home to everything from bison, which can be seen in droves throughout the park, elk, wolves, bears, moose and more, and it's one of the world's most active areas of hydro thermal activity.
Grand Teton National Park
When you first lay eyes on the Teton Range, with its dramatic, jagged peaks, your jaw will literally drop. It's one of the most breathtaking sights on the planet, dominated by the nearly 14,000-foot-high Grand Tetons for which the park was named.
Cody, WY
The frontier town of Cody, located about an hour east of Yellowstone National Park, was named after William Cody, better known as Buffalo Bill. Its all about Rodeo, History, and Wildlife.
Cheyenne, WY
A place we call HOME! The capital and largest city in Wyoming which hosts the Cheyenne Frontier Days Rodeo, known as the Worlds Largest Outdoor Rodeo! If you arrive at another time of year, Cheyenne's many historic buildings and museums are a few of our main attractions.
Flaming Gorge National Recreation Area
The region's colorful canyons and 91-mile reservoir are popular with outdoor lovers of all types.
Thermopolis, WY
The home of the largest mineral hot spring in the world. And, thanks to a treaty signed with Native American tribes, visitors have been able to enjoy the soothing springs in Hot Springs State Park where the water is a constant 104 degrees, for free.
Buffalo, WY
This historic town nestled in the foothills of the Bighorn Mountains in northern Wyoming is not only surrounded by impressive scenery, but its downtown district is lined with historic buildings like the nearly 140-year-old Occidental Hotel.
Devils Tower National Monument
Located in northeastern Wyoming, just west of the Black Hills, Devils Tower is an iconic American landmark that was sacred to Native Americans for centuries, and it became internationally famous after starring in Steven Spielberg's popular sci-fi movie, "Close Encounters of the Third Kind".
Dubois, WY
This charming authentic cowboy town that sits alongside the Wind River near the Absaroka and Wind River Mountains, offers spectacular natural beauty along with nature trails and ranch activities to allow visitors to immerse themselves within it.
Wishing everyone a very happy July 4th weekend! We look forward to welcoming you to our beautiful state, and if you visit Cheyenne, be sure to stop by and say "Hi!" to #1 Properties!