Where To Trunk-or-Treat In Cheyenne - So Many Great Places!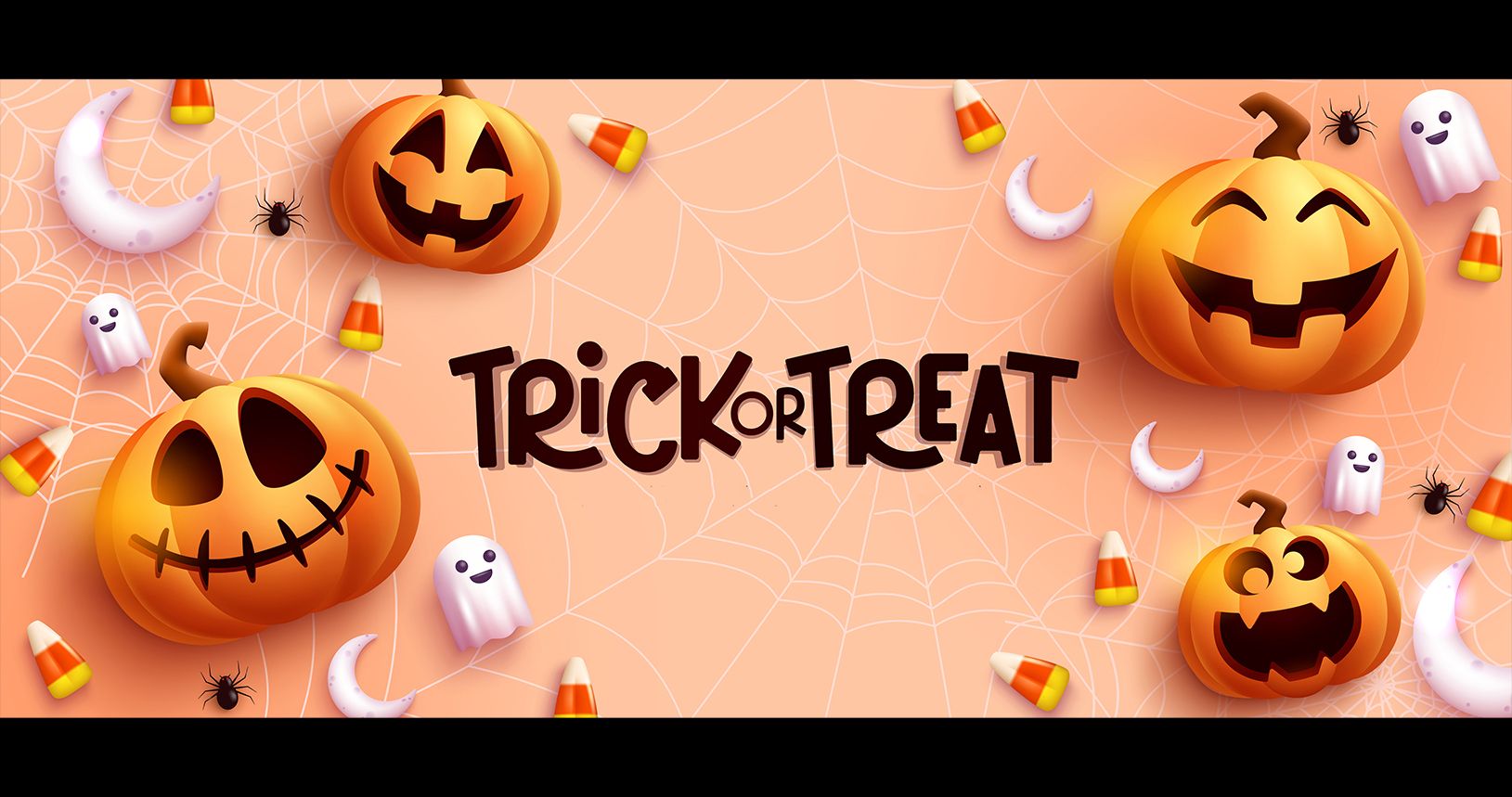 Friday, October 28th
1) Cheyenne Police Trunk-or-Treat! Friday, October 28 the Cheyenne Police Department (CPD) will host a Trunk-or-Treat celebration in front of the Cheyenne Public Safety Center located at 415 West 18th Street. This fun, family-friendly event will begin at 5:00 p.m. and last until 7:00 p.m.

The event will feature free candy, treats, music, and appearances from specialty police units – including the Laramie County/Cheyenne Police SWAT Team, K9 Unit, and more! Costumes are encouraged!

2) Trick or Treat Off the Street at F.E. Warren - Friday, October 28th from 4:00pm to 7:00 pm. Enjoy safe trick or treating with the family - keep in mind that you'll need base access to attend. 4907 Randall Ave. Building 401.
3) Granite Rehabilitation and Wellness TRUNK OR TREAT! The residents of Granite Rehabilitation and Wellness want to wish you a Happy Halloween! We have a large parking lot that will be full of goodies. Come by -in or out- of costume, collect some treats, and put a smile on our residents' faces. 3128 Boxelder Dr.
4) Rustic Reality Trunk or Treat and Apparel Drive - Friday, October 28 at 5 p.m. - trunk or treat with the kids and donate apparel to help the Wyoming Coalition for the Homeless. 3306 Kelley Dr.
Saturday, October 29th
1) Trunk Or Treat Beacon Hill Church - Come Join us for a fun filled family trunk or treat on Saturday October 29th. Beacon Hill Church, 3411 Cleveland Ave.
2) Wild West Trunk or Treat at the CFD Old West Museum
We are pleased to announce that the CFD Old West Museum will be hosting its annual Wild West Trunk or Treat on October 29th, 2022 from 1pm-4pm, in the Museum parking lot. This year, we are partnering with the Association of General Contractors and Cheyenne Frontier Days™ to make this a fun family outing that will include food trucks and construction equipment. Bring your kids or grandkids out to Trick or Treat with us! We look forward to seeing you there.
3) Monster Splash at the Municipal Pool - from 6:00pm to 8:00 pm at the Municipal Pool. Swim for pumpkins, snag some candy and have a great time. $15: Floating Pumpkin Patch & General Admission. $8: General Admission. 931 Martin Esquibel St.
4) SPOOKY TRUNK-OR-TREAT - Cocoa, treats, pumpkin painting, and more are waiting at the Spooky Trunk or Treat on October 29. Check it out from 3 to 5 p.m. at 1218 E. Pershing. *Come dressed in your best costume for a chance to win fun prizes!
5) Cheyenne Cruise Night Trunk or Treat - October 29th at 5:30 p.m. Enjoy classic cars and sweet treats at 24th & Central Ave. Cheyenne Classic Chevy will also have a trunk or treat during the same time at 24th and Warren Ave.
6) High Country Harley Davidson Trick or Treating - October 29 from 3 to 5 p.m. Trick or Treat at the High Country store with your kids or fur babies. Plus, they'll have free hot cocoa. 3320 E. Lincolnway.

7) Prairie Hills Animal Hospital  Trunk or Treat - Saturday, October 29th from 2pm-4pm. Bring out your costumed kiddos and decked out doggos and rack up on candy and treats for the whole family!
8) Downtown Trick Or Treating & Hay Rides - Join us Saturday, October 29th from noon-2pm! Start off with a Hay Ride* at the Depot, grab a treat bag from Bluepeak, then head out for some trick or treating fun with the participating Downtown businesses. Hay Rides are $5 per group/family of 4 and will run roughly every half hour from noon until 2 pm.
9) Connections 2nd Annual Trunk or Treat & Coat Drive - Saturday, October 29th from 4 PM to 6 PM at Tyrell Chevrolet. Connections is an awesome group that's doing their second trunk or treat.
10) Cheyenne Hills Church MOPS Trunk or Treat - Join Cheyenne Hills MOPS for a great night of family fun! Free admission for the chili cook-off, trunk or treat, and games! A hot dog dinner will be available for $5, and Barrett Creek Coffee will be set up so you can stay caffeinated and keep up with your kiddo's sugar rush!

11) Trunk N Treat At Fairfield Inn & Suites - Another great trunk or treat event with a trunk decorating contest, for those crafty and that love the season. This will happen in their back parking lot on Saturday, October 29th from 3 PM to 6 PM.
Sunday, October 30th

1) Trunk Or Treat Ascension Lutheran Church - Sunday, October 30th, you can check out the trunk or treat at the parking lot of Ascension Lutheran Church from 5 PM to 7 PM.
2) Trunk-or-Treat - Join us for family-friendly games and treats! Come see all the fun trunks that have been prepared. Cheyenne Church of Christ 4pm on Oct 30th, 4707 Allan Rd.