Upcoming Events In Cheyenne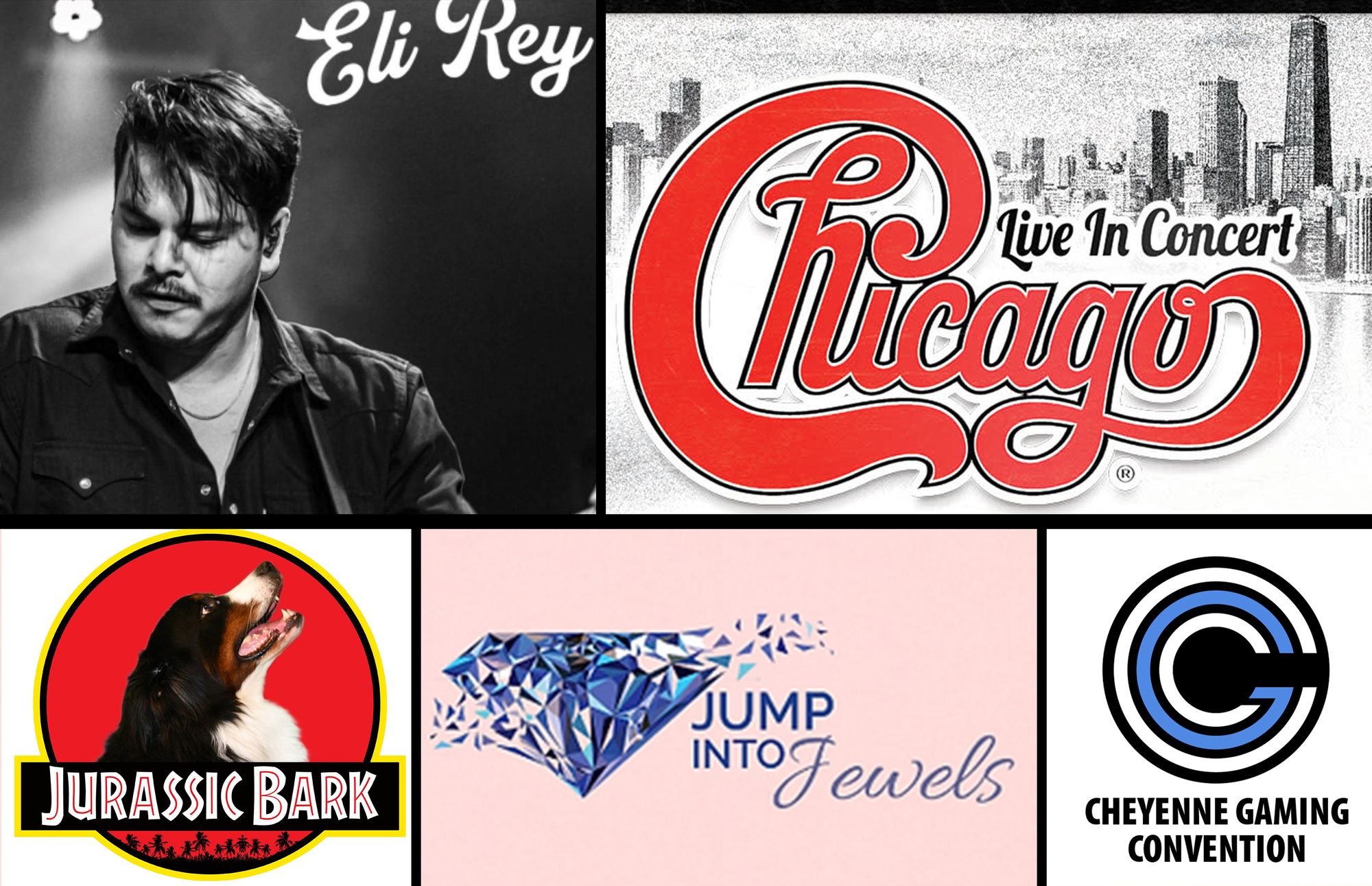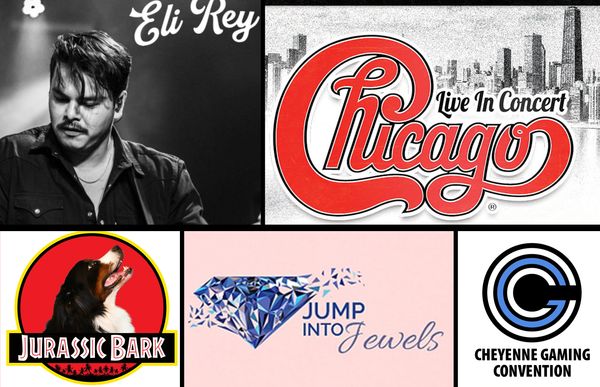 1) Classic Conversations: Lunch and Learn Series - Laramie County Library
April 22, 2002 / 12:00pm to 1:00pm / FREE
Join Cheyenne Symphony Orchestra's Maestro William Intrilligator and guest vocalists Jennifer Bird-Arbidsson and Rhys Lloyd Talbot for an informal and entertaining discussion, including musical insights about the upcoming concert. Patrons may attend in person in the Cottonwood Room, or view the livestream on the Cheyenne Symphony Orchestra's Facebook page.
2) Jump into Jewels - 3306 Kelley Drive
April 22-23, 2022 / Friday - 4:30pm to 7:30pm, Saturday 10:00am  to 1:00pm / $15 -$20
Join us for two days of shopping food & fun, while supporting  Habitat for Humanity of Laramie County's construction program and  Cheyenne Regional Medical Center's Mother/Baby Unit. Volunteers will  transform NextHome Rustic Realty into a boutique, overflowing with items  donated from the community. "There are accessories to suit every style,  and prices are so affordable, even on the high end and designer  pieces," said event Chariwoman, Wendy Soto.
There are three opportunities to attend Jump into Jewels.
The Friday Happy Hour Sale on April 22 from  4:30 pm to 7:30 p.m. features beer and wine from Vinos Wine &  Spirits, as well as catered appetizers. Tickets are $20.
Saturday, April 23 our famous Champagne Brunch is from 10 a.m. to 1 p.m. Tickets are $15.
Finally from 1 p.m. to 4 p.m. on Saturday the afternoon of April 23, shopping at Jump into Jewels is FREE and open to the public.
Event tickets are available at the Habitat ReStore 715 E. 15th Street, or online at www.cheyennehabitat.org.
3) Comedy Night at the Met - The Metropolitan Downtown
April 22, 2002 / 7:30pm to 9:000pm / $18
Laughter is good for your soul! Come enjoy this one and a half hour comedy show with two awesome comedians.
4) Eli Ray at Black Tooth Brewing
April 22, 2002 / 6:00pm to 9:00pm / FREE
We've got Eli Rey live this Friday April 22nd from 6-9pm at Black Tooth Brewery! Help us support new artists!
5) The Samples - The Lincoln Cheyenne
April 22, 2002 / 8:00pm to 9:00pm / $25
The Samples and Sean Kelly continue to delight fans with music that transcends genres and age, and shatters the rules of the established music industry. Throughout his career, Sean has been the driving influence of 20 albums and over 1 million records sold.
6) Cheyenne Gaming Convention - Red Lion Hotel & Conference Center
April 22 - 24, 2022 /  10:00am to 10:00pm
The Cheyenne Gaming Convention returns in 2022, and is now 3 days long! Dungeons and Dragons, Warhammer, Board Games, Video Games, amazing vendors and SO MUCH MORE! 60 hours straight of amazing gaming! All proceeds go to the Wyoming Gaming Library.
7) A Time to Transcend - Cheyenne Civic Center
April 23, 2022 / 7:30pm to 9:30pm / $10-$50
CSO and Maestro William Intriligator invite you to a transcendent performance of Jennifer Higdon's Blue Cathedral and Brahms German Requiem, featuring vocal soloists Jennifer Bird-Arvidsson and Rhys Lloyd Talbot, plus large local choir.
8) Fur Ball presents Jurassic Bark - Little America Hotel and Resort
April 23, 2022 / 5:00pm to 10:00pm / $110 per person, table prices available
The Fur Ball is Cheyenne's premiere pet-friendly gala which raises money in support of the animals and programs at the Cheyenne Animal Shelter. Costumes welcome as we step back (and forward!) into the '20s... we can't wait to see you!
9) Ladies of the Cheyenne Shrine Club Craft & Vendor Show
April 23 2022 / 9:00am to 3:00pm
30+ vendors for shopping for Moms, Dads and Grads! Portion of the proceeds goes to the Cheyenne Shrine Club!
10) Spring Craft Fair
April 23 2022 / 4:00pm to 7:00pm
Local children and teenagers are working to create, market, and sell handmade items! Come support local students as they market their goods!
11) Earth Day Seed Swap - Lions Park
April 23, 2022 / 12:00pm to 3:00pm / FREE
Bring some seeds you saved at home, packets of your favorite flower or vegetable varieties, cuttings from house plants or hardy perennials in your yard, extra indoor starts or potted plants, for trading with other gardeners and friends of the Botanic Gardens. If you don't have anything to bring, that's okay too! We will have various donated flower and vegetable seeds to giveaway to all attendees.
12) Spring Clean Motorcycle Swap Meet - High Country Harley-Davidson of Cheyenne
April 23, 2022 / 9:00am to 3:00pm
High Country Harley-Davidson Cheyenne is holding a Spring Clean Motorcycle Swap Meet right here at our dealership. We'll provide the space, music, food and drinks - you bring your stuff and some change!! Spots are first come first serve with setup starting at 9am.If you're interested in selling some of your extra stuff, contact us at marketing@highcountryharley.com
13) 10 Year Anniversary/Glow Party - Cadillac Ranch Bar
April 23, 2022 / 9:00pm to 2:00am
Come celebrate with us for our 10 YEAR ANNIVERSARY!! We have combined our favorite Glow party with our 10 Year anniversary party! We will have a ton of giveaways. Make sure to wear your neon outfits and let's make this a party to never forget!!
14) The Groove at Black Tooth Brewing
April 23, 2022 / 6:00pm to 9:00pm / FREE
Join us at Black Tooth this Saturday 4/23 from 6-9pm with free live music from In The Groove!
15) Chicago - Cheyenne Civic Center
April 24, 2022 / 7:00pm to 10:00pm / $54+
Hailed as one of the "most important bands in music since the dawn of the rock and roll era," the legendary rock and roll band with horns, Chicago, is coming back to Cheyenne!
16) Hausmusik 2: The Wyoming Brass Quintet - Blue Community Events Center
April 24, 2022 / 2:00pm to 4:00pm / $25-$50
An afternoon with the Wyoming Brass Quintet in the beautiful new Blue Community Events Center at World Headquarters. The recital will be followed by a reception including light appetizers.