Looking For Something Fun To Do This Weekend?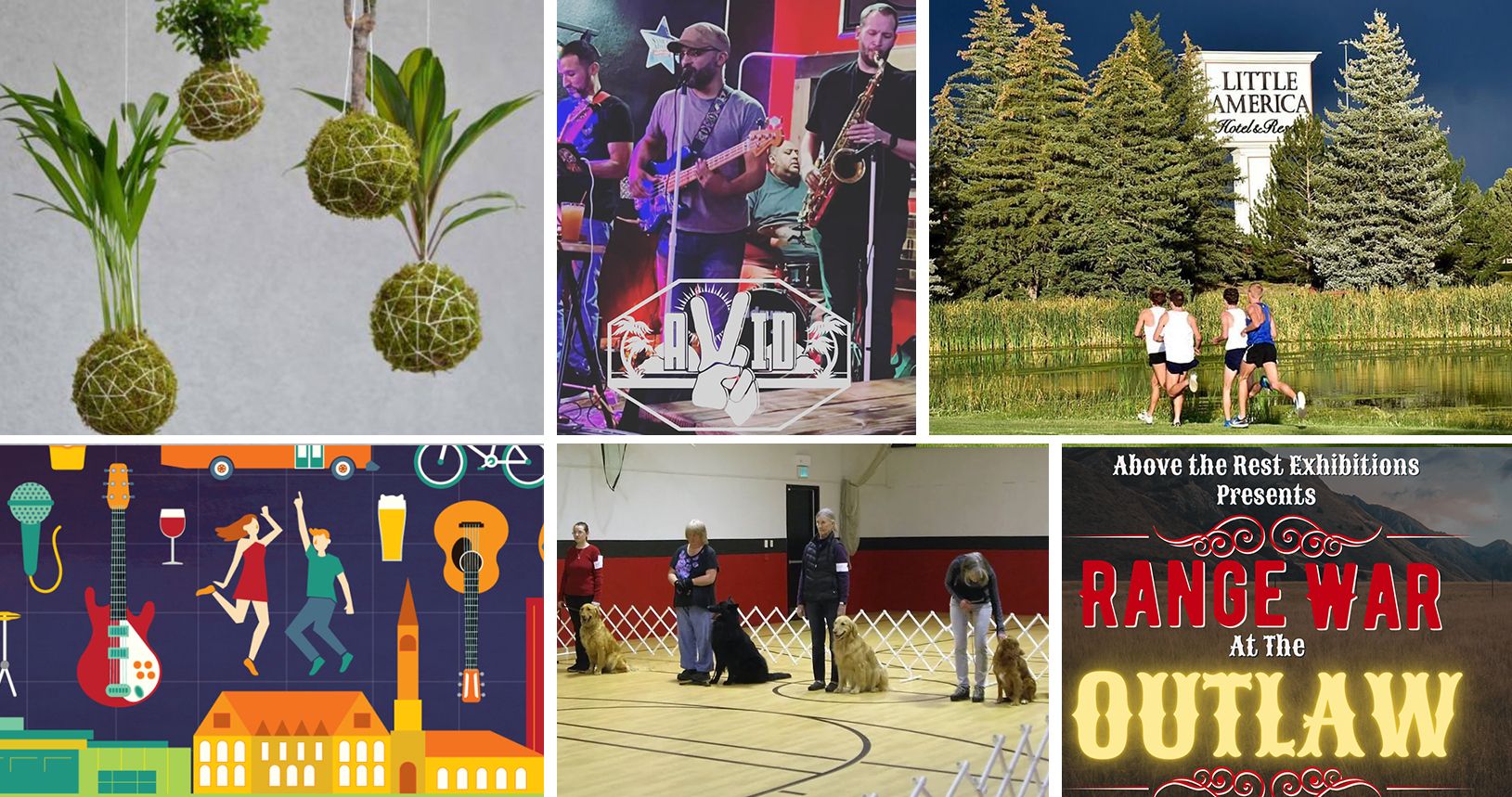 1) Cheyenne Art Walk - Clay Paper Scissors Gallery & Studio
September 2, 2022 / 5:00pm to 8:00pm
We'll be featuring: an all new Show featuring Cheyenne artist Eric Lee and Casper artist Mike Olson, the all new ArtHaus, a food truck, beverages and music by Bonamo, and information about all the other Cheyenne First Friday Artwalk artists & venues for September 2nd.
2) Avid Dischord at Black Tooth Brewing Co.
September 2, 2022 / 6:00pm to 9:00pm / Free
A group of humans that do not take themselves too terribly serious playing music of all flavors!
3) Buzz Brothers - The Bunkhouse Bar & Grill
September 2, 2022 / 1:00pm to 5:00pm
We'll have LIVE MUSIC every Saturday till Labor Day!
4) Cheyenne Youth Timed Event Rodeo - DeLancey Team Roping
September 3, 2022 / 12:00pm / Free to watch $50 per event per contestant enter up to 2 x's $10 office fee per contestant
Come watch Tie Down Roping, Goat Tying, Breakaway Roping, Barrel Racing and Team Roping.
5) Farmers Market - Frontier Park
September 3, 2022 / 7:00am to 1:00pm / Free
What's more refreshing than a leisurely stroll through a farmer's market? Every Saturday, local and regional vendors fill B Lot parking area at Frontier Park in Cheyenne (off of 8th Avenue and Carey) to sell their produce, honey, jams, meat, bakery and specialty items, and so much more. Through October 8th. We accept SNAP/EBT and credit/debit cards.
6) Cheyenne Kennel Club Dog Show 2022 - Events Center at Archer
September 3 - 5, 2022
Dog Shows 2022 Events in Cheyenne, Wyoming, Discover best of Dog Shows, Dog Expos, workshops & events in Cheyenne, Wyoming.
7) Kokedama Moss Ball Plant Class - Cheyenne Botanic Gardens Paul Smith Children's Village
September 3, 2022 / 2:00pm to 3:30pm / $20.00
Kokedama is a centuries-old Japanese form of garden art that is closely tied to the practice of bonsai. This Japanese term can be translated like this: Koke means moss, and dama means ball. Kokedama involves using a moss ball as the supporting and the focal point for a tree, shrub, or plant.
8) Wyoming Cross-Country Invitational - Little America Hotel & Resort
September 3, 2022 / 9:00am to 12:00pm
Come on down to the Little America Golf Course and cheer on hundreds of cross-country runners from across the state as they compete. Races will include men's, women's, and high school teams.
9) Range War at the Outlaw - Smart Sports
September 3, 2022 / 9:30am
Strongman competition to be held at Smart Sports.
10) Wyoming Cowboys vs Tulsa Golden Hurricane at War Memorial Stadium
September 3, 2022 / 1:30pm