What's Happening In Cheyenne This Weekend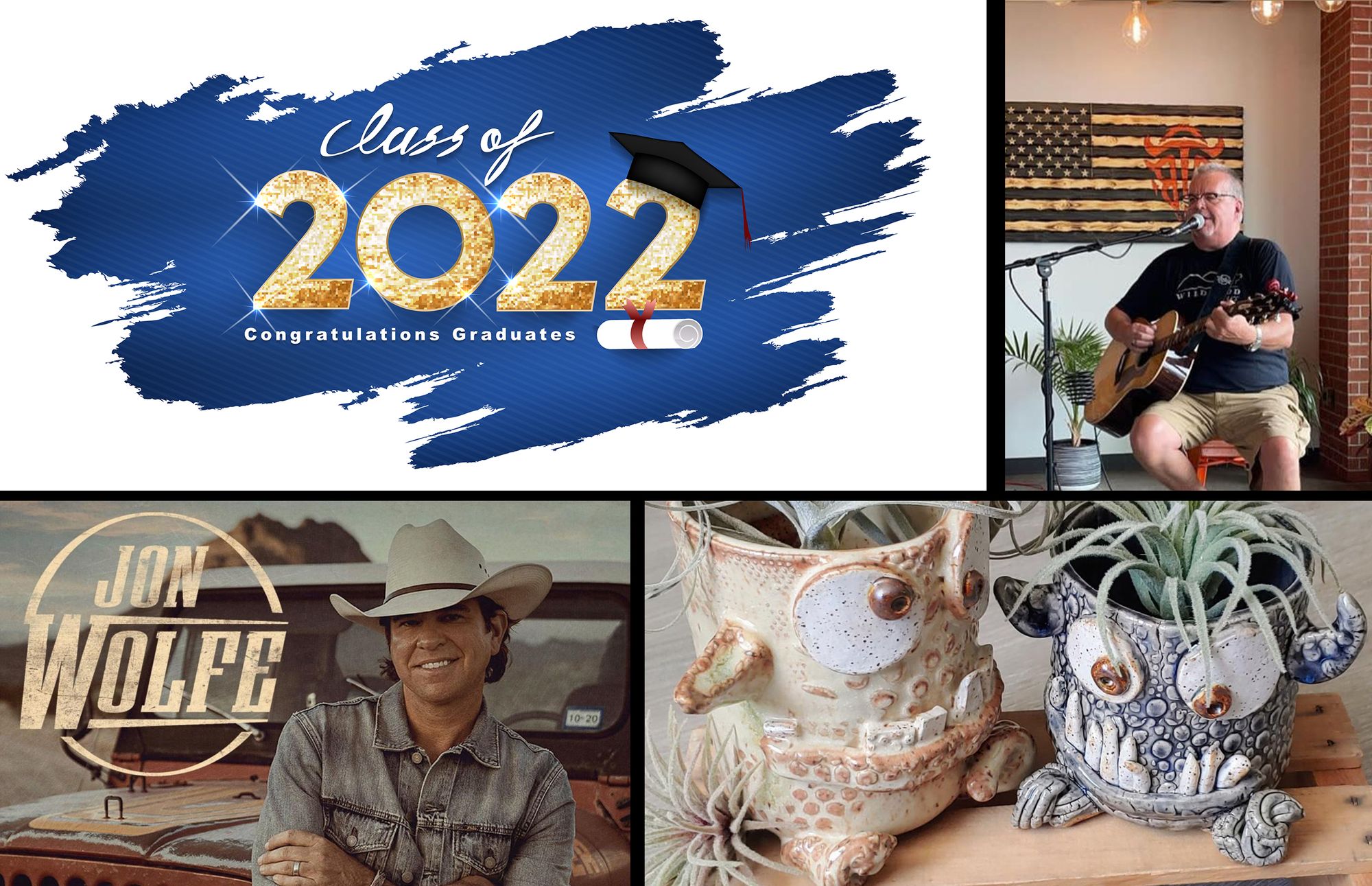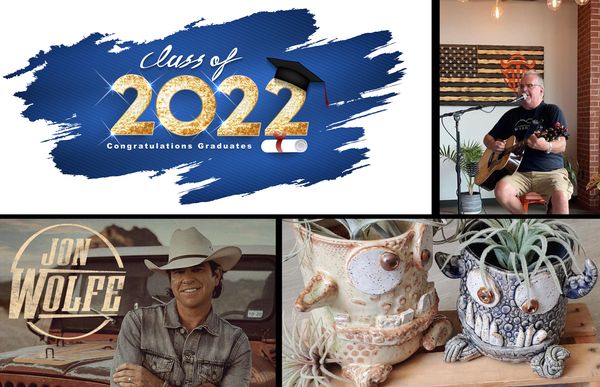 1) Josh Gonzalez - The Office Bar & Grill
May 27, 2022 / 7:00pm to 9:00pm / FREE
Live music featuring Josh Gonzalez in the cigar lounge at The Office Bar and Grill.
2) Monster Pots - Silver Sage Ceramics
May 27, 2022 / 6:00pm to 9:00pm
Join us for a one-time experience learning how to hand-build a unique Monster Pot! Make it a couples night or come flex your creative muscles! All levels are welcome. Appropriate for ages 10 and up.

All materials, instructions, and tools to personalize your pot will be provided. Choose your glaze at the end and we will call you after the final firing.
Please allow 3 weeks for the process to be complete.
3) Scott Rupe - Black Tooth Brewing Co.
May 27, 2022 / 6:00pm to 9:00pm / FREE
Kick weekend off with the styling sounds of Scott Rupe!
4) STAY HVZVRDOUS AN ELECTRONIC MUSIC EXPERIENCE VOL. 2 - The Lincoln Cheyenne
May 27, 2022 / 6:00pm to 1:00am / $25
A one of a kind Electronic Music Experience brought to you by STVY HVZVRDOUS & Kratos Productions.
5) Jon Wolfe - Outlaw Saloon
May 28, 2022 /  8:00pm to 1:00am / $20
Country artist Jon Wolfe is part rebel and part traditionalist -- his songs are upbeat and tuneful enough to get crowds dancing, and loaded with plenty of rock & roll swagger, but that doesn't get in the way of his allegiance to classic honky tonk themes. His deep, resonant voice is versatile enough to mesh with thoughtful ballads or raucous, anthemic material, and he's established himself as a star in the Southwest with plenty of live work and by releasing his own music. 2010's It All Happened in a Honky Tonk was the album that first exposed Wolfe to a nationwide audience, 2017's Any Night in Texas spawned the hit "Boots on a Dance Floor," and 2021's Dos Corazones was an ambitious project that added bigger production and atmospheric touches to his sound.
6) Scandinavian Genealogy: Finding Your Nordic Immigrant Ancestor - Laramie County Library
May 28, 2022 /  3:00pm to 4:30pm / FREE
This workshop will help you start your search for your Nordic ancestors who immigrated to the United States. We will focus on your ancestors from Denmark, Norway, and Sweden, but will also touch on Finland, Iceland, Greenland, and the Faroe Islands. We will show research strategies using genealogy databases, DNA matches, and print resources.
HIGH SCHOOL GRADUATIONS
Triumph High - Thursday, May 26, 2022 at 4 p.m. at Story Gym
Friday, May 27, 2022
East High at 9:30 a.m.
Central High at 1:30 p.m.
South High at 5:30 p.m.
Friday graduation ceremonies will be held at Frontier Park and they are open to all.