Take A Look At What Is Happening In Cheyenne This Weekend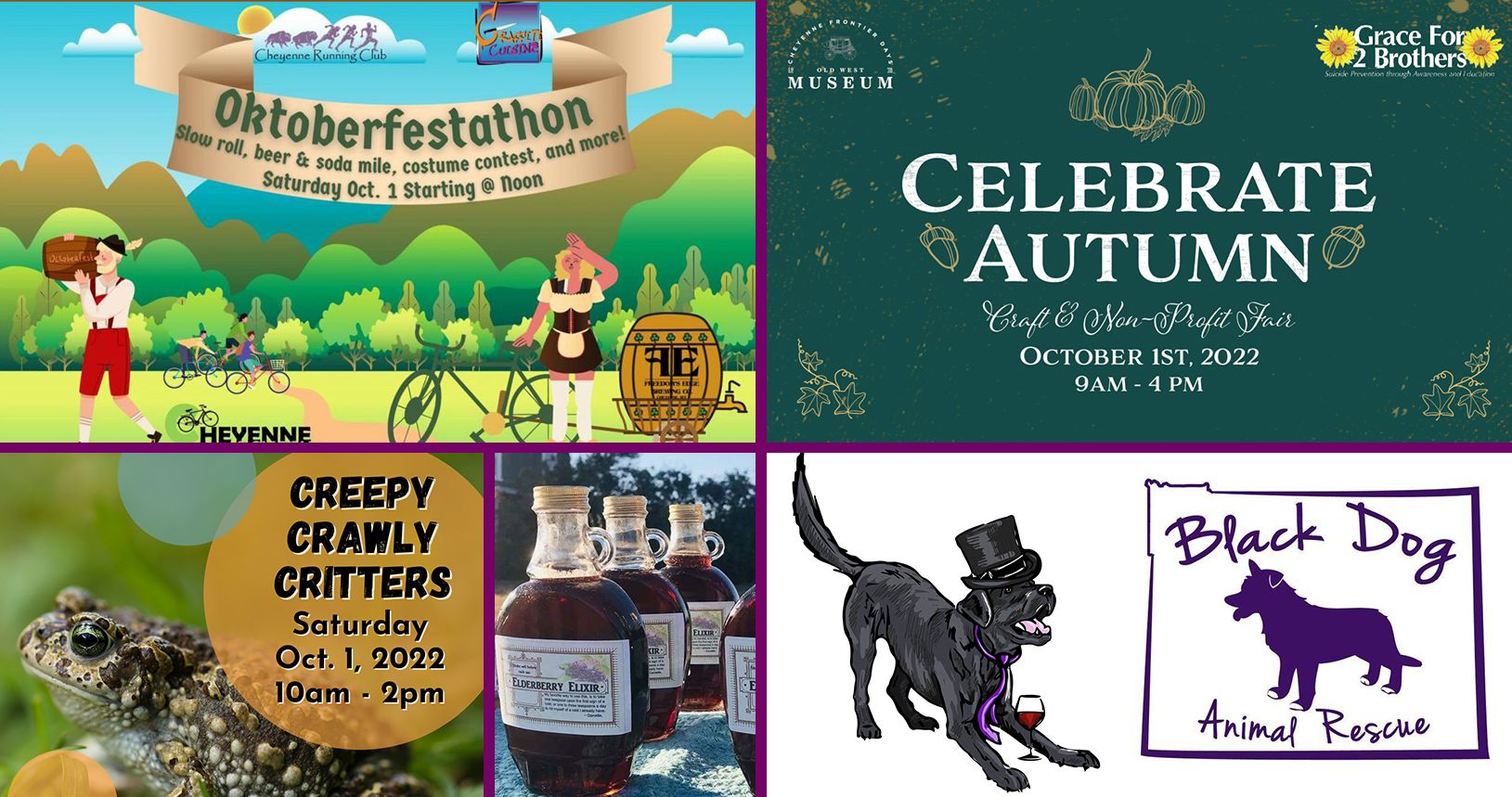 1) The Little Shop of Horrors - Atlas Theatre
September 29, October 1-2, 7-9, 2022 / $14-$50
Little Shop of Horrors is a delectable sci-fi horror musical with an electrifying 1960s pop/rock score by Alan Menken and Howard Ashman.
Seymour Krelborn is a meek and dejected assistant at a floral shop who happens upon a strange plant, which he affectionately names "Audrey II" after his crush at the shop. Little does he know that this strange and unusual plant will develop a soulful R&B voice, a potty mouth, and an unquenchable thirst for HUMAN BLOOD. As Audrey II grows bigger and meaner, the carnivorous plant promises limitless fame and fortune to Seymour, as long as he continues providing a fresh supply of blood. Just when it's too late, Seymour discovers Audrey II's extra-terrestrial origins and his true drive for world-domination.
2) Nightmare on 17th Street - Knights of Pythias
September 30, October 1, 7, 8, 14, 15, 21, 22, 28, 28, 31 / 7:00pm to 11:00pm $15/person. $10 Sep 30th and Oct 1st if you come in costume
The Knights of Pythias annual "Nightmare on 17th Street" Haunted House is back for another year of scares! Back by popular demand, Halloween night will be Blackout Night. Groups will be given glow sticks to navigate their way through the dark. Please, no one under 8 years of age, pregnant ladies, or anyone with heart problems for your safety.
3) Bark and Wine - Red Lion Hotel & Conference Center
October 1, 2022 / 5:30pm to 10:00pm
Join us for an evening of food and fun benefiting the cats and dogs of BDAR.
4) Celebrate Autumn: Craft & Non-Profit Fair - Archer
October 1, 2022 / 9:00am to 4:00pm / Free
Find amazing crafts and goods from local crafters and vendors and support the CFD Old West Museum and Grace for Two Brothers. Interested vendors should email Amanda.
5) Elderberry Elixir Making - Cheyenne Botanic Gardens
October 1, 2022 / 11:30am to 1:00pm / $25
Learn the benefits of Elderberry and other herbs in this hands-on class. Danielle Allman will guide you through the process of creating your own Elderberry Elixir. Disclaimer: This recipe uses alcohol and will be a 21+ course.
6) Family Day: Creepy Crawly Critters - Wyoming State Museum
October 1, 2022 / 10:00am to 2:00pm / Free
At Creepy Crawly Critters you'll learn all about the weird and creepy animals that live among us. We will have something for everyone in the family, from crafts and games, to educational talks from museum staff! Plus you'll see live insects from the CSU Bug Zoo, meet a University of Wyoming entomologist, and more. Visit website above to reserve your one-hour time slot.
7) Hispanic Genealogy - Laramie County Library
October 1, 2022 / 3:00pm to 4:30pm / Free
This class will help you get started with genealogical research both on the internet and in print resources to find your Hispanic ancestors in the U.S., Mexico, and Central and South America.
8) Oktoberfestathon - Freedom's Edge Brewing Co.
October 1, 2022 / 12:00pm to 5:00pm / $25-$35
Break out the lederhosen, brush up on your yodeling, and get ready to chicken dance, because the greatest celebration this side of Germany is back! Oktoberfestathon has returned !Get ready for this fun-filled family adventure that brings together all the things you love. Bikes, Costumes, Beer, German Cuisine, Soda, Steins, and the craziest run you may ever witness.
9) Farmers Market - Frontier Park Lot B
October 1, 2022 / 7:00am to 1:00pm / Free
What's more refreshing than a leisurely stroll through a farmer's market? Every Saturday, local and regional vendors fill B Lot parking area at Frontier Park in Cheyenne (off of 8th Avenue and Carey) to sell their produce, honey, jams, meat, bakery and specialty items, and so much more. Through October 8th. We accept SNAP/EBT and credit/debit cards.
10) Street Railway Frightseeing Tours - Cheyenne Trolley
October 1, 2022 / 6:00pm / $15/age 10 and up
The tour is based upon spine-tingling historical local events and the ghostly experiences people have relayed to us. The tours do not include profanity; however the scary tales may frighten some children. We may encounter some creepy ghoulish figures along the way.
11) Wyoming Cowboys vs San Jose State Spartans
October 1, 2022 / 5:30pm
12) A Playwright's Reading of "A Sissy in Wyoming" - The Lincoln Cheyenne
October 2, 2022 / 3:00pm - 5:00pm / Free
"A Sissy in Wyoming" is a solo verbatim play written and performed by Los Angeles playwright, Gregory Hinton, a Cody native, and based on the remarkable life of Wyoming educator, activist, and crossdresser Larry "Sissy" Goodwin (1946-2020). The play is drawn primarily from an oral history of Sissy's wife, author and activist Vickie Jones Goodwin. Sissy's sartorial tastes tended towards peasant-sleeve tops, square dance-style skirts, and sporty bows in his graying short hair. Wearing this clothing in public brought frequent derision and name-calling and he responded by appropriating the slur "Sissy" to remove its sting. His public defiance of traditional gender roles made him somewhat of a Wyoming celebrity, but his advocacy, activism, and national and international humanitarian efforts make up his real legacy.
13) Denver Broncos vs Las Vegas Raiders
October 2, 2022 / 2:25pm