10 Holiday Traditions To Make The Season Extra Special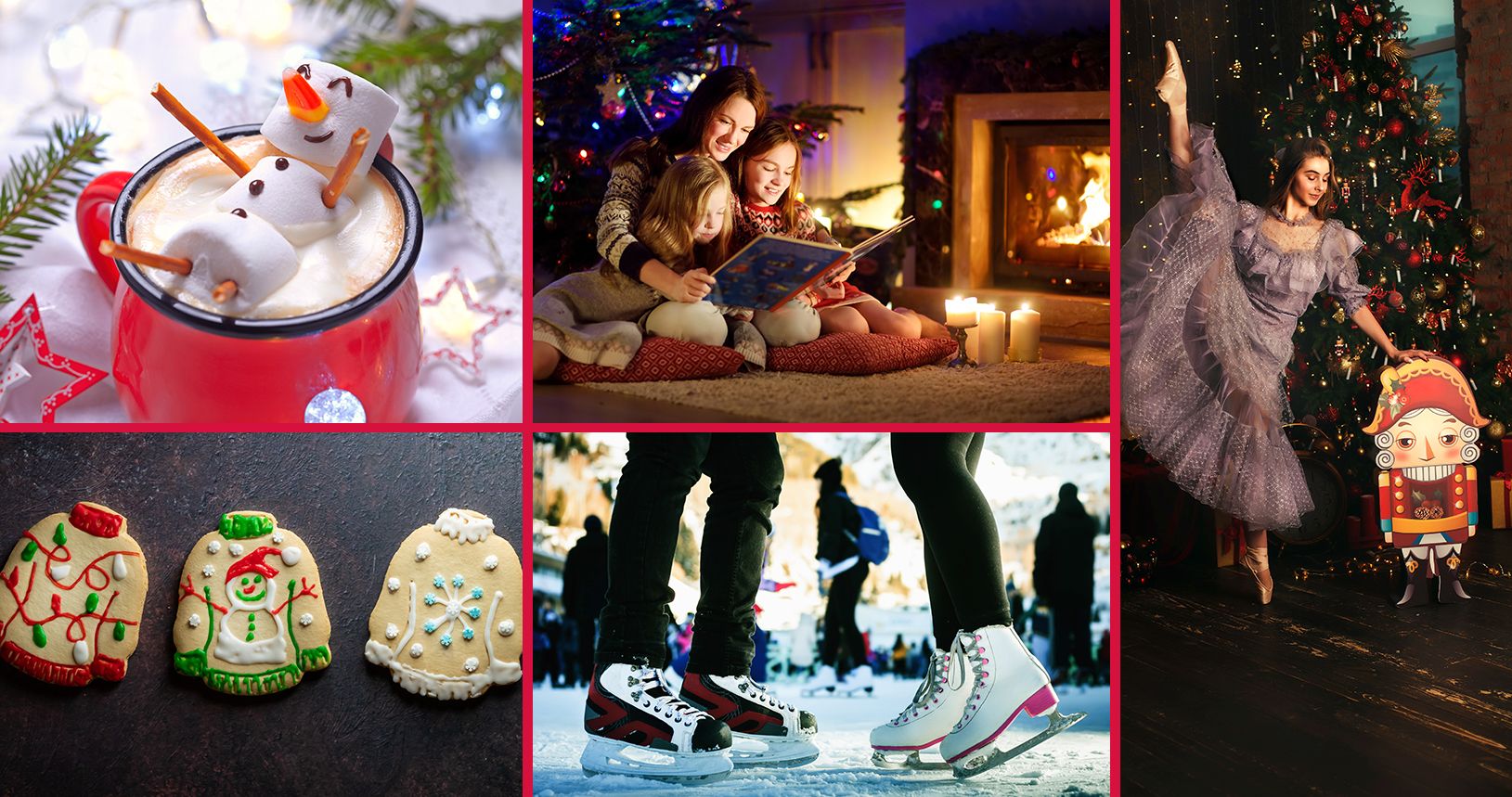 The holidays are always a magical time of the year, and part of what makes them so special is partaking in Christmas traditions. Every family has their own unique ways to celebrate. If you are looking for new ways to make memories with the ones you love, here are some fun and unique ways to celebrate the holidays.
The Gift Of Reading : Give each family member a book on Christmas Eve, and spend the rest of the night reading.
Go Ice Skating: Get bundled up, strap on some ice skates, and enjoy ice skating with family and friends.
Make Hot Chocolate & Enjoy Christmas Lights: Fill travel mugs with some delicious hot chocolate, and drive around enjoying the Christmas lights.  
Take A Fun Family Holiday Photo: Instead of taking the same old holiday photo, have some fun with your family photo. Dress up in matching PJs, take your photo at a unique location. Use your imagination!
Read A Different Holiday Book Each Night: You could use 24 holiday books as a literary advent calendar, and read one with your children each night leading up to Christmas. Don't forget to save "The Night Before Christmas" for Christmas Eve.
Go Caroling (or Host a Sing-Along at Home): It is always fun to go caroling with friends. However, if it is too cold outside, invite friends over for a sing-along at home with all of your favorite Christmas songs.
Adopt A Family Through A Charity: Many local nonprofits run programs that let you give things to a needy family like new clothing, toys, household items, and food or grocery-store certificates. Many grocery stores and malls have trees with tags you can pick to do some Christmas shopping for someone in need. Take your kids along to shop and have them help you wrap too.
Have An Ugly Sweater Party: It's lots of fun to make your own ugly sweater out of thrift store finds but if you are not feeling crafty,
Watch The Nutcracker, or Go To A Holiday Show: Going to a special holiday theatre performance is one of the most fun holiday traditions for families that kids remember for years to come.
Deliver Baked Goods To The Neighbors: Get the kids involved and make someone's day by giving handmade Christmas cookies to your friends and neighbors.