Trend: Tuxedo Kitchens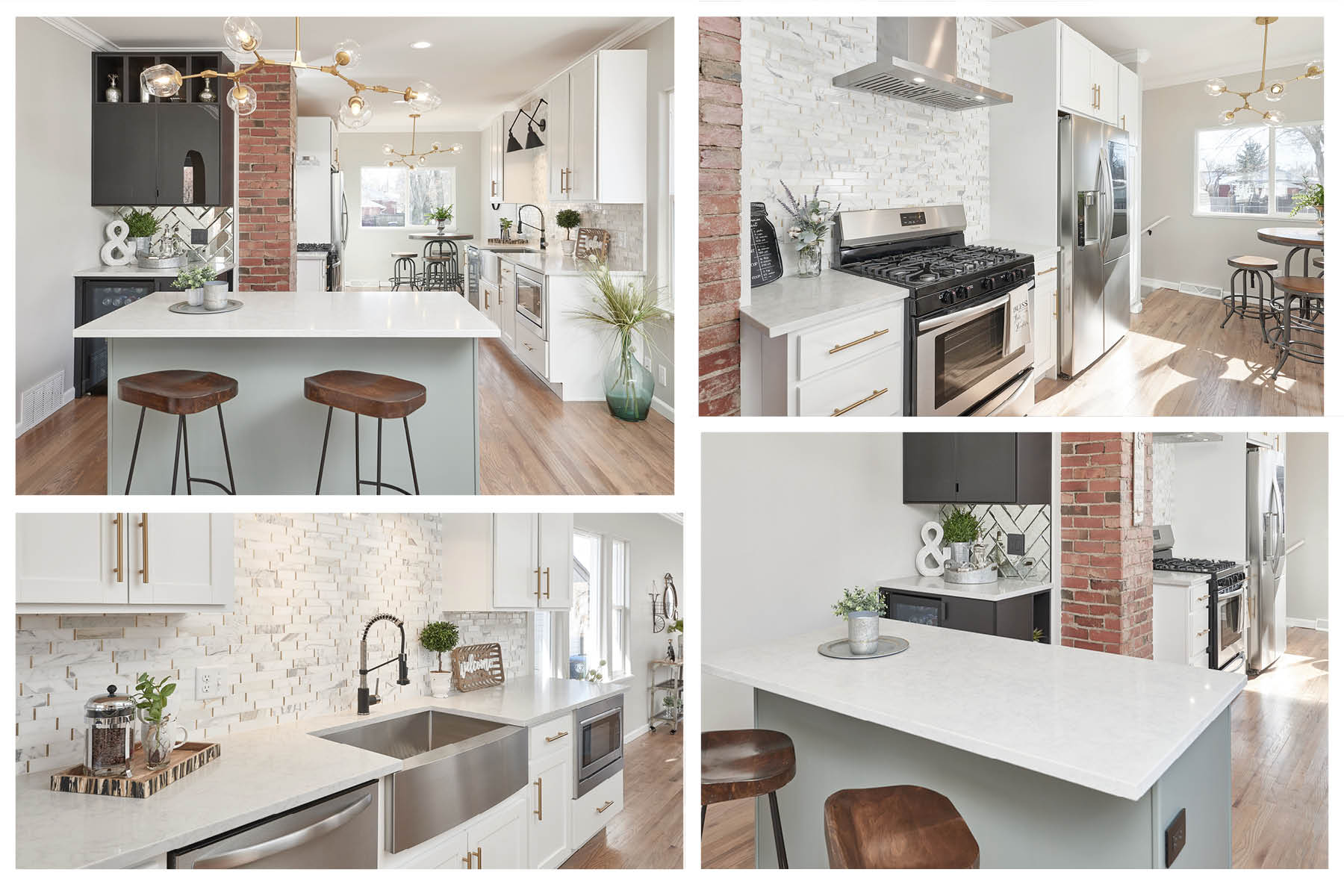 Who says your kitchen cabinets need to match? One of today's most fun and exciting trends is the Tuxedo kitchen, where the upper cabinets are one color, and the lower cabinets are finished in a beautiful contrasting color. While this trend may seem a touch on the bold side, it can actually help your kitchen seem larger and more open. Total win, right?!
A great adaptation on this trend, is to keep your cabinets all one color, and add a super fun pop of color to your kitchen island. One of the most loved and popular combinations right now, is white cabinets with a navy blue or black island. Our current favorite is the kitchen in 209 E 4th Avenue pictured above with a sage green island and white cabinets. If you love this kitchen as much as we do, check out this house here: bit.ly/1prop74048 and give your favorite #1 Properties agent a call to make this house your home!