Tips: Ways to Better a Basement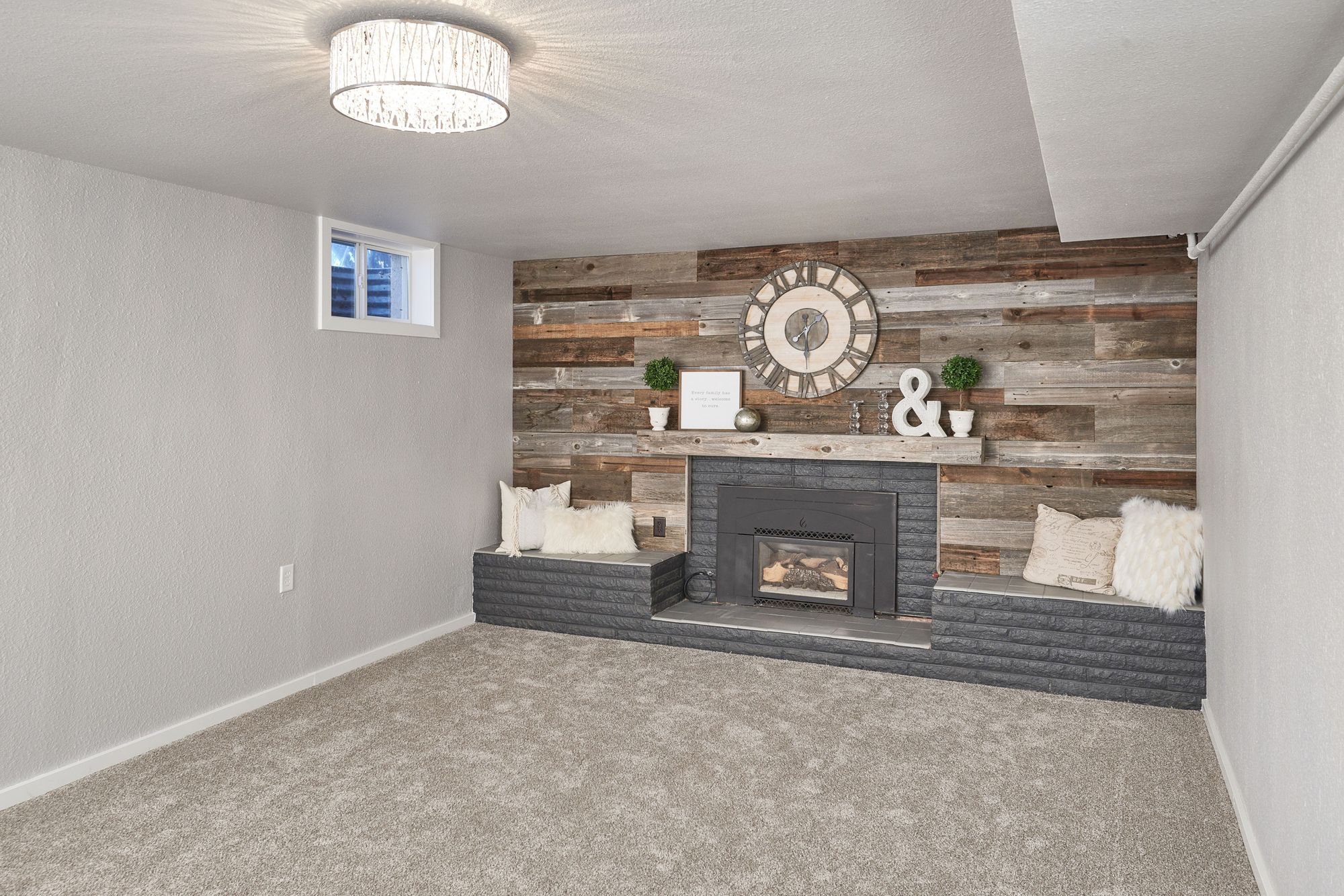 8 Proven Ways to Better a Basement
If you're just using your basement to hide stuff you haven't touched in the last decade, you might be missing out on an opportunity to expand and improve your living space. Here are some guidelines to get you started!
Neutral or Pastel Paint: The basement, is usually the darkest place in the home. The obvious reason you want to choose neutral or light pastel paint is to brighten up and illuminate the space. There'll be times you'll want the space to be light, such as when you're entertaining, cleaning or reading in the daytime. If you're someone who prefers dark features, you should work them in by installing dark cabinets, countertops or carpet, but keep the walls neutral.
Inviting Decor: A basement is the perfect place to cozy up by yourself or with the family. Not only will neutral paint help your cause, but decor is also a budget-friendly and simple way to create a warm and inviting setting. Colors, materials, textures and designs all play a role in how your style comes together.
Focus on Functionality: Don't assume your basement is just for lounging around. Step back and brainstorm how to make your basement more functional and liveable when you're not using it to snooze on a Sunday afternoon. Section off the space into different working parts if you have a big enough basement. Those of you who are working with smaller square footage should prioritize what functions to implement based on your current lifestyle and what makes most sense for your family.
Strategic Lighting: Many homeowners assume that because they're decorating a basement, which tends to be dark by nature, they shouldn't have to worry about lightening. This is opposite of what you should be thinking when you're working on improving your basement. Lighting is key to setting the mood and making the room more functional.
Organized Storage: A basement is the perfect place to store almost anything, but it must be organized if you want to get the most use out of the space and keep it functional. Take the time to remove any junk in your basement and place any boxes on sturdy and secure shelves. You don't need to limit yourself to shelves. A pegboard, a wire rack or a magnetic organizer are all creative ways to get the job done.
Wine Cellar or Bar: Your basement doesn't need to be all business. This is a great opportunity to add an entertainment area and storage place for your alcohol. Imagine a fully stocked wine cellar or built in bar where you can keep your bottles and place additional seating. This is an enhancement you won't regret when you're hosting a party or entertaining guests.
Add a Bathroom: Many people leave a new bathroom out of their basement renovating budget, but that's a big mistake if you're going to use the space on a regular basis. Installing a beautiful bathroom on the same level can make a difference in comfort and convenience. A small vanity, toilet and shower will do the trick. Not only will your family benefit from having another bathroom to get ready in the morning, but it'll be nice to offer guests their own space when staying over.
Comfortable & Stylish Furniture: The most important part of creating an inviting and cozy basement is including furniture that looks good and feels good to sit on. Take your time picking pieces that bring style to the room, but also something that you won't feel bad breaking in and throwing up your feet. Sectionals are the perfect choice for any basement. Make sure to get it professionally cleaned on a regular basis, especially if you have pets or use it frequently. Sectional couches are comfy, offer seating for many and can even be used as a bed if someone needs to crash.
These are just some of the things you can do to make your basement feel brand new.
This home is currently for sale in Cheyenne, Wyoming... check it out here!