Tiny House... Huge Price Tag!
This tiny house in Santa Rosa Beach, Florida has only 196 square feet and is listed for $1,095,000! That comes out to a remarkable $5,587 per square foot. What makes this home so expensive? It is located on a quarter-acre lot, and the land is extremely valuable. The property is just a short walk to Seagrove Beach, a popular Panhandle destination.
According to Brad Dahler, with Berkshire Hathaway HomeServices, "We based the price not just on the dwelling itself, but the land it's on... It's in a very dense area of 38 Highway and is on a pretty large piece of land comparatively speaking to the rest of our area."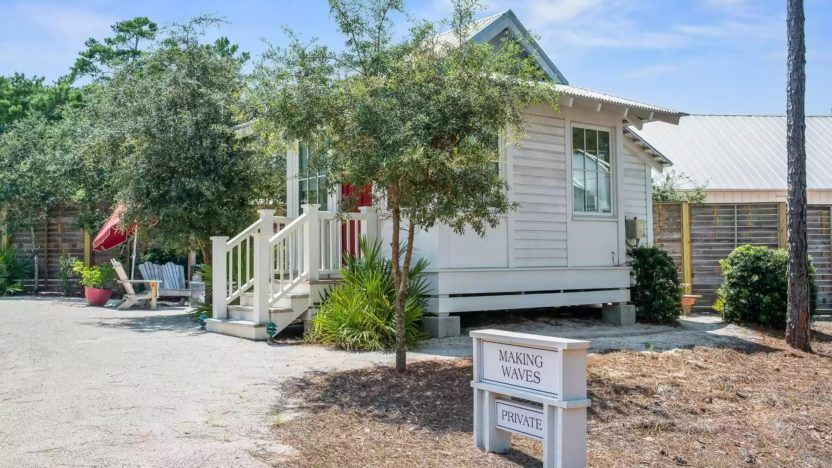 The home was built in 2016 with a corrugated metal roof, shiplap walls, and a hardwood floor. But it's basically a single room and a bathroom.
Due to the lack of space, the "kitchen" resembles a hotel kitchen with a sink, small refrigerator, microwave, and coffee maker.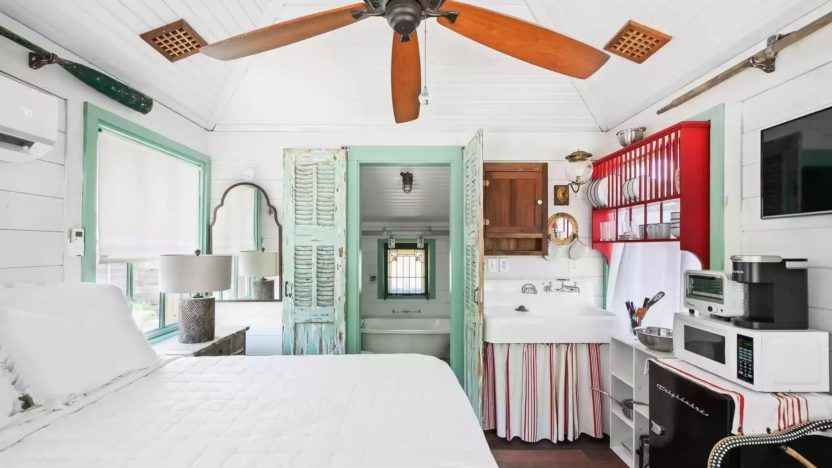 The bathroom is equipped with a claw-foot tub and a pedestal sink. The shower is outside.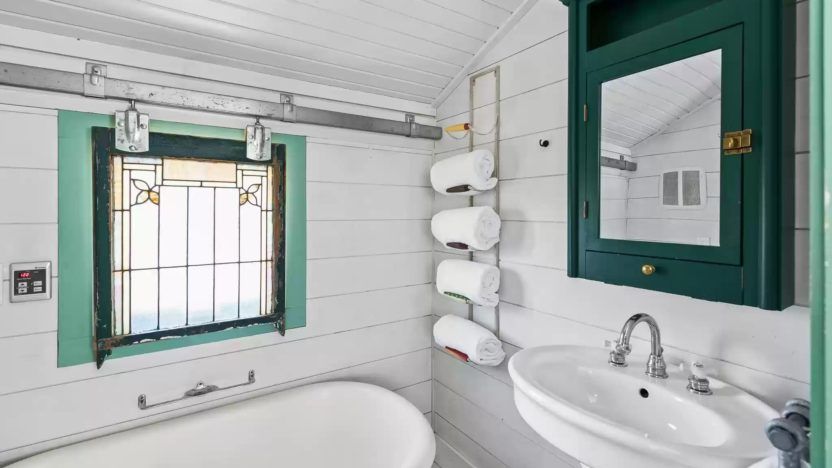 As a short-term rental, the house has raked in around $50,000 a year, Dahler says.