This Extraordinary Wyoming Home Can Be Yours For Just $25 Million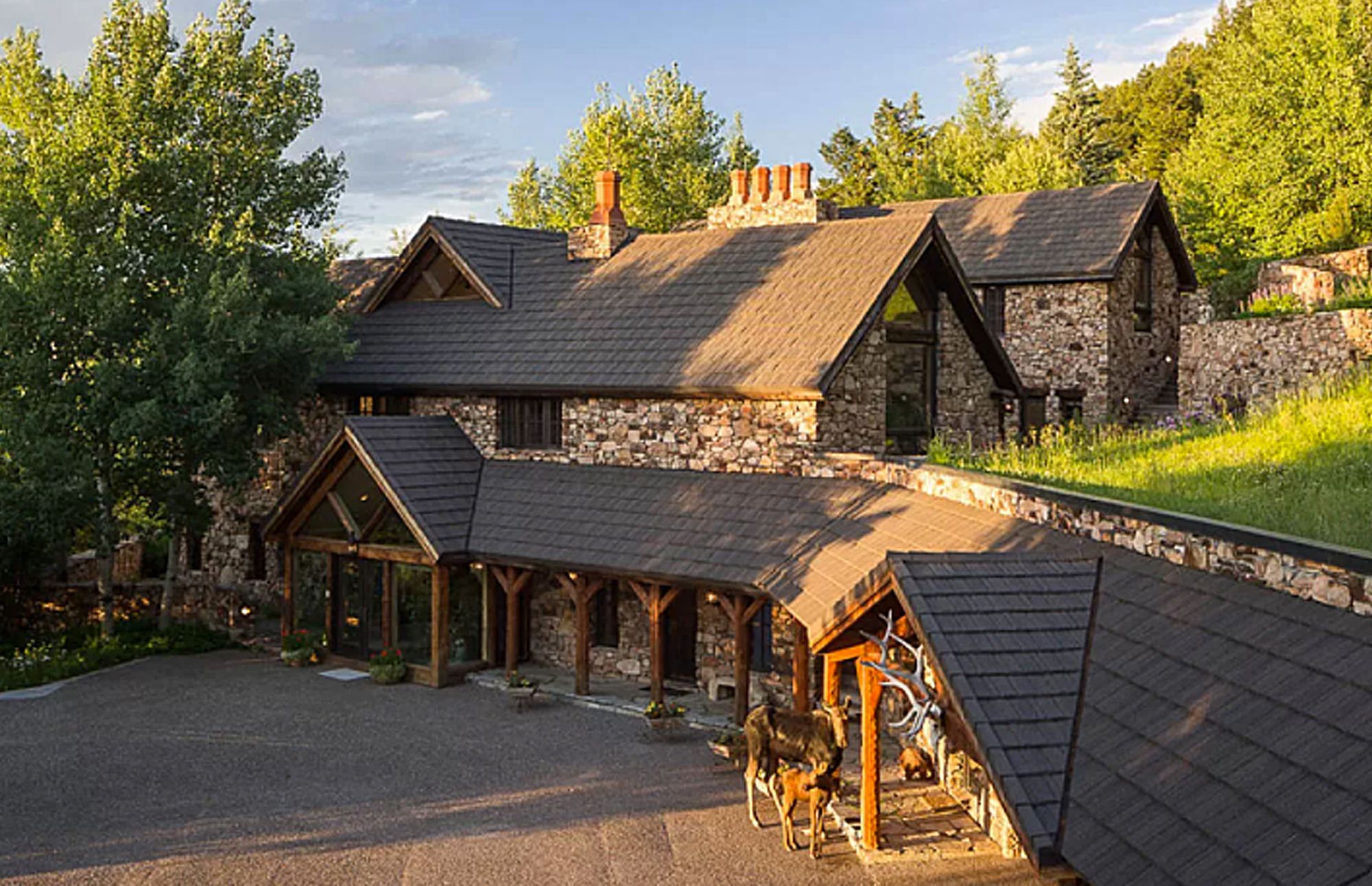 Located in the northwestern part of the Cowboy State in beautiful Jackson Hole, this stunning home was built in 1994. It is one of the very first JLF (Jonathan L. Foote) homes in the valley! It has unobstructed, elevated views of the Grand Tetons mountain range. This masterpiece defines understated, timeless elegance with sweeping views.
A $25 million dollar price tag gets you 80+ acres on two parcels in the secluded Pine Siskin neighborhood, a 9,900+ Sq. ft. main residence, plus a 825 Sq. ft. guest house. A few of the home's highlights include a 5-car garage, a heated outdoor pool and spa/exercise  room.

From the entry way, with its breathtaking staircase to the beautiful living room with its floor-to-ceiling stone fireplace, this home has it all and more!

The gorgeous kitchen and dining room have stunning views and ample natural light.

There are five bedrooms with one of the bedrooms in the main house being designated as a mother-in-law suite. Plus don't forget about the eight bathrooms.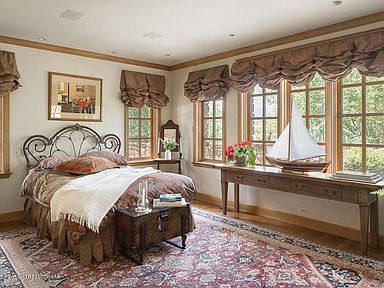 You'll enjoy the multiple wine cellars that can handle significant collections and a stunning pool room with a beautiful stone floor.

Waking up to this beautiful Wyoming vista every day... is priceless!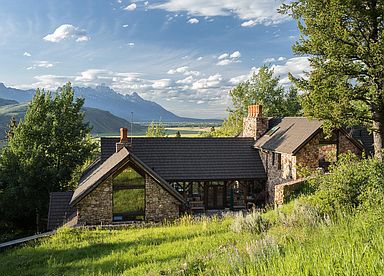 All photos from Zillow.com