Things To Do In Cheyenne This Weekend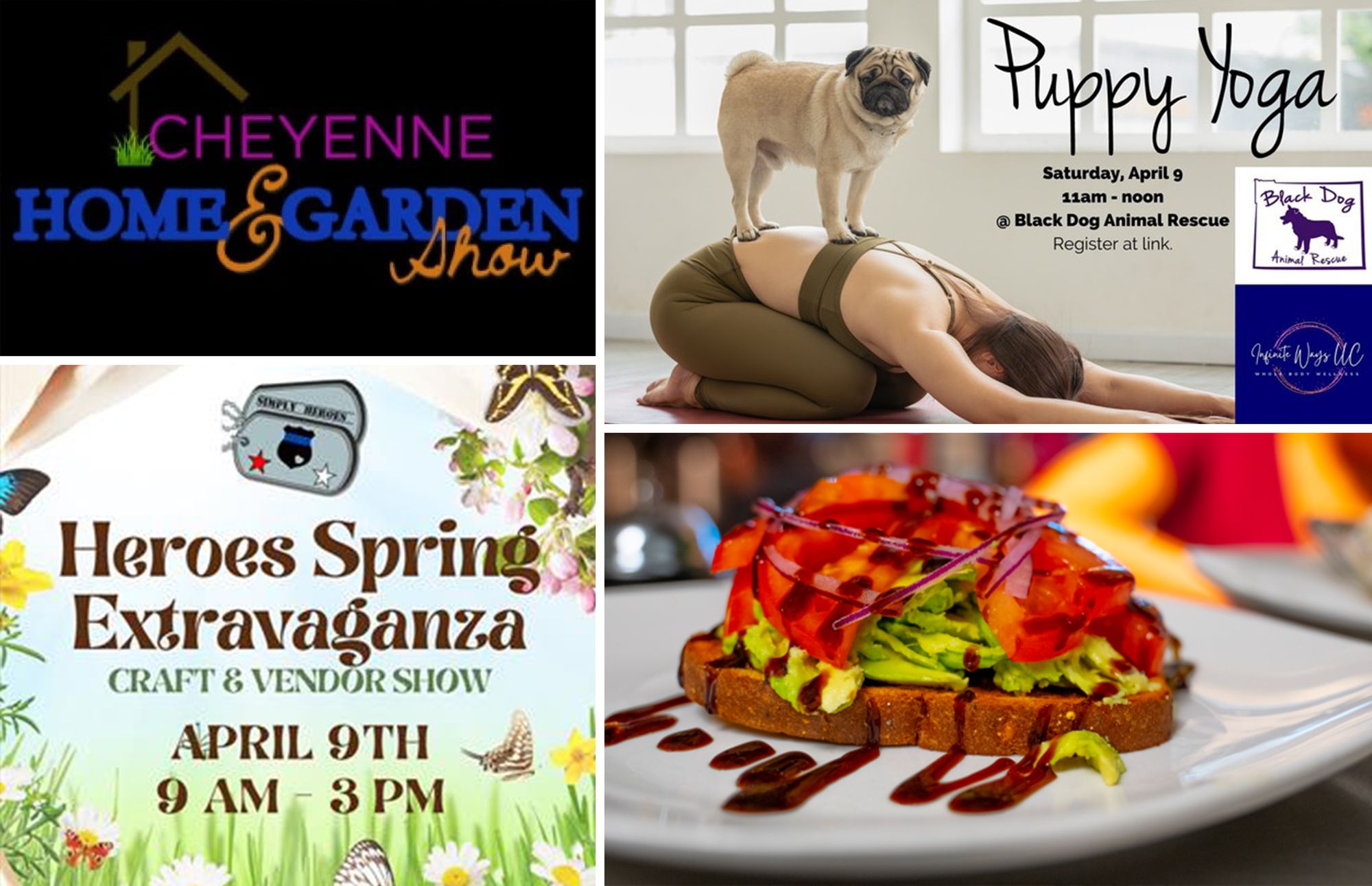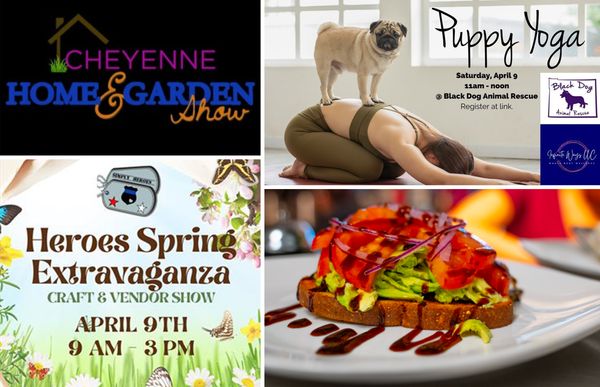 1) CHEYENNE RESTAURANT WEEK
April 3, 2022 - April 9, 2022 Recurring daily
Seven days of your favorite restaurants, and the ones you've always wanted to try, offering exceptional pricing on special menu items. More info and list of participating restaurants at cheyennerestaurantweek.com.
2) Cheyenne Home and Garden Show - City of Cheyenne Ice and Events Center
April 8 - 10, 2022 / Fri 11am‑6pm, Sat 9am‑5pm, Sun 11am‑3pm /  Free
The annual Cheyenne Home and Garden show is presented by Cowboy Jones Carpet Cleaning LLC, and Townsquare Media Cheyenne.
3) ART & TEXT: ARTIST AS STORYTELLER - Laramie County Library
April 8, 2022 - May 17, 2022 Recurring daily
Enjoy visual stories and the written word created by K-12 students in Laramie County School District #1. Art is located throughout all three floors of the library.
4) EXPERIENCE HOLI: THE FESTIVAL OF COLORS! - Paul Smith Children's Village
April 9, 2022 / 1:00pm to 3:00pm / Free
Celebrate the coming of spring with the Festival Holi, also known as the Festival of Colors! Come learn about Holi, stories, games, and of course, colors! The event is free and open to the public. It begins at 1 PM at the Paul Smith Children's Village.**In the case of rain or snow, the event will be moved to April 16**
5) Heroes Spring Extravaganza 2022, Craft and Vendor Show - Blue FCU World Headquarters
April 9, 2022 / 9:00am - 3:00pm / FREE Admission
Come shop from over 40 vendors to find unique gifts for mom's, dad's, grad's or Easter baskets! We won't even be mad if you find a few special things for yourself. There will be something for everyone, so stop by and see us on April 9th, between 9 a.m. and 3 p.m. at the Blue FCU World Headquarters Community Events Center located at 2401 E. Pershing Blvd. Also, a portion of the proceeds go to benefit local first responders!
6) GRAFTING DEMONSTRATION - Cheyenne Botanic Gardens
April 9, 2022 / 10:00am to 12:00pm / $15
Scott Skogerboe, an experienced horticulturist from Fort Collins Wholesale Nursery, will explain and demonstrate the incredible process of grafting fruit trees onto rootstock. Pre-registration is required. Meet in the Gathering Room.
7) SECOND SATURDAY STEAM - Laramie County Library
April 9, 2022 / 2:30pm to 3:30pm / Free
Children in grades 3–6 can join us each month as we explore a variety of STEAM topics (Science Technology Engineering Arts Math) with crafts, games, experiments, and more! This month, have fun making pixelated art with Perler Beads! Make your own masterpiece or recreate your favorite characters. RSVP online.
8) Star Wars Legion 800 Point Tournament - Olympus Games adn Comics
April 9, 2022 / 10:00am - 8:00pm / $10 Entry Fee
This will be an 800 point standard tournament. $10.00 entry. Three rounds at two and a half hours each. Registration at 9:00 am and first round at 9:30. We will have prizes for best general, best painted and best in each faction.
9) Puppy Yoga at Black Dog Animal Rescue
April 9, 2022 / 11:00am - Noon
We all can use some puppy love during an 1 hour gentle yoga class for a good cause! This yoga class welcomes every BODY who needs some puppy love as well as some self care. There is a suggested minimum donation of $20 for the class. Attendees must bring their own mat. All ages. All abilities welcome. Attendees of Puppy Yoga will be the FIRST people to meet this special group of puppies and will be given priority to adopt. Taught by Cally Turse of Infinite Ways, LLC. ❤
10) SPRING CRAFT FAIR - Pine Bluffs Community Center
April 9, 2022 / 9:00am to 3:00pm / Free
Shop unique gifts perfect for Easter, Mothers Day, and Fathers Day, and upcoming graduations and weddings. Bring the whole family!
11) Join Dean Peterson for Signing of "The Burqa Cave" - Barnes and Noble
April 9, 2022 / 11:00am
Dean Peterson will be signing his book "The Burqa Cave". Still haunted by Iraq, a retired soldier seeks solace teaching high school in Wyoming. He soon finds the quiet town is home to murders, maniacs, and a boy who can see where missing murder victims are.

12) COWBOY CARNEGIES - Wyoming State Library
March 23, 2022 - July 1, 2022 Recurring weekly on Monday - Friday / 9:00am - 5:00pm
A special exhibit now at the Wyoming State Library, "Cowboy Carnegies: Wyoming's Historic Libraries," explores the history, architecture, significance and preservation of these buildings.
13) 41ST ANNUAL WESTERN SPIRIT JURIED ART SHOW AND SALE - Cheyenne Frontier Days Old West Museum
March 5, 2022 - April 17, 2022 Recurring daily /
9:00am to 5:00pm / Admission Included with museum admission
Artwork for the Western Spirit was selected by a two-person independent jury. Jurors Stephanie Hartshorn, a signature member of the American Impressionist Society and artist from the Cheyenne Frontier Days™ Western Art Show, and Mark Vinich, co-founder of Clay Paper Scissors Gallery & Studios, selected 232 unique pieces of art from a pool of 640 unique pieces of art. Western Spirit also features the Vanderwark Miniature Show in the East Gallery of the Museum.