Things To Do In Cheyenne This Weekend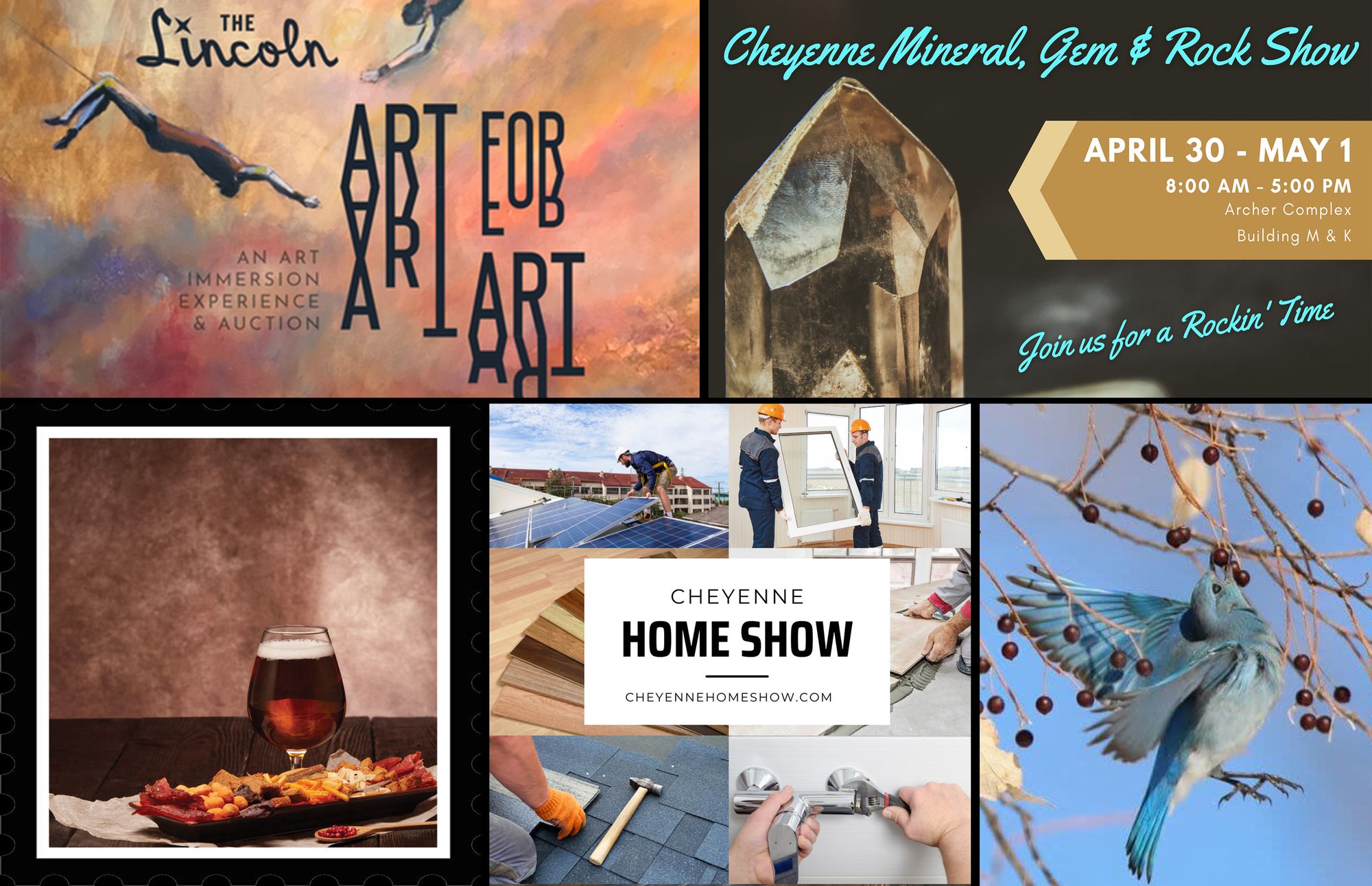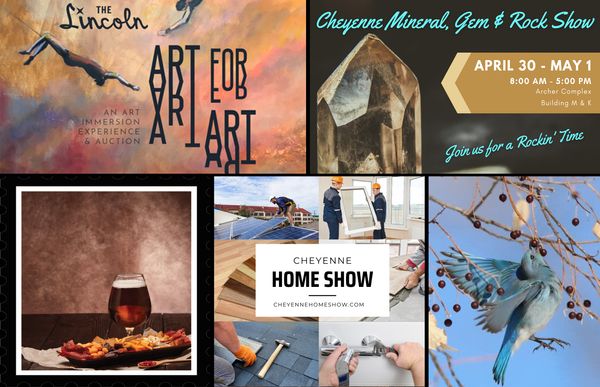 1) ART FOR ART - IMMERSIVE ART EXPERIENCE FOR ARTS CHEYENNE - The Lincoln Cheyenne
April 29, 2022 / 7:00pm to 10:00pm / $35
We invite you to experience The Lincoln— like you never have before— at this experiential art event to benefit Arts Cheyenne! Local and regional artists are coming together to create a multi-sensory evening of enjoying art, with an art auction and experience. Select artwork will be featured as part of the "art immersion experience," in which the visual artwork will be paired with a unique wine or spirit, to be tasted while listening to an accompanying piece of music.
2) Cheyenne Home Show - Cheyenne Ice and Event Center
April 29 - May 1, 2022 / 10:00am - 5:00pm
CHECK OUT THE LATEST TRENDS - From solar power, home automation, security, remodeling, design and more — you won't want to miss what's new in home improvement! There will be a variety of local and national vendors in home, outdoor living, beauty, decor, DIY and more!
3) Davis & Mavrick - Black Tooth Brewing Co.
April 29, 2022 / 6:oopm - 9:00pm  / FREE
Live music at Black Tooth Brewing Company with Davis and Mavrick singing all of your favorites.
4) Dueling Pianos - The Metropolitan Downtown
April 29 - 30, 2022 / 8:00pm - 11:00pm / $20
Come laugh and sing along in an evening of musical entertainment directed by your requests!
5) New Frontier Gun and Western Collectibles Show - Event Center at Archer
April 29 - May 1, 2022 / Friday Noon - 5:00pm, Saturday 9:00am - 5:00pm, Sunday 9:00am - 2:00pm
New Frontier Western Collectibles and Firearm Show returns to Cheyenne, WY at the Laramie County Events Center at Archer for our next New Frontier Western Collectibles and Gun Show. Our unique western collectible and firearms show will have a large assortment of new and antique firearms, accessories, knives, and edged weapons, cowboy and Indian artifacts, relics, western memorabilia and antiques, jewelry and much more!
6) BDAR Adoption Event — Black Dog Animal Rescue
April 30, 2022 / 10:00am - 12:00pm
Come meet adoptable pets in person! The mission of Black Dog Animal Rescue is to promote, provide, and advocate for the needs of companion animals.
7) Cheyenne Roller Derby Spring Sting - Cheyenne Capidolls Roller Derby
April 30, 2022 / 5:30pm to 10:00pm / $10
This Capidolls bout versus the Bitter Sweet Bombshells will feather a special junior roller derby mixer featuring the Cheyenne Fronterrors. There will be a silent auction with proceeds benefitting Stride Learning Center.
8) Cheyenne Mineral, Gem & Rock Show - Archer Complex
April 30 - May 1, 2022 / Saturday 9:00am - 6:00pm, Sunday 10:00am - 4:00pm / $3 / Children 12 and under FREE
Jewelry, Fossils, Minerals, Dealers, Silent Auction, and Children's Area.
9) Emma's at the Rock Show - Emma's Old Time Photos
April 30, 2022 - May 1, 2022 / Saturday 9:00am - 6:00pm, Sunday 9:00am - 4:00pm / $3 per person admission into the Cheyenne Mineral, Gem & Rock Show
While you're prospecting for gems, minerals, & fossils among the jewelry and kids activities, stop by Emma's booth for a photo of You stepping back in time! Be sure to put your name in the bucket to win a gift certificate from Emma's. Saturday 9-6, Sunday 10-4.
10) Meet the Birds - Cheyenne Botanic Gardens
April 30, 2022 / 10:00am - 3:00pm / $15
Just before the peak of migration, Cheyenne Audubon members introduce you to 50 of our local birds. A combination of classroom discussion and short walks into Lions Park will make spring so much more interesting. Borrow binoculars or bring your own. Don't forget to bring your own lunch.
11) Tales, Taps, and Apps - Cheyenne Symphony Orchestra
April 30, 2022 / 5:00pm to 8:00pm / $60
Join the Symphony Friends for a fantastic evening of beer and appetizer pairings in support of the Cheyenne Symphony Orchestra. This incredible event includes four tasting-sized signature beers, one each from Accomplice Beer Company,  Black Tooth Brewing Company, Danielmark's Brewing Company, and Freedom's Edge Brewing Company each paired with a chef-created appetizer, all while enjoying the eclectic music of Synesthesia!  Cash bar and silent auction will also be available.
12) Mother's Day Gift Making - Hawthorn Tree
April 30, 2022 / 2:00pm to 4:00pm / $30
Let's have fun and be creative this year with gifts that help promote a vibrant and more natural lifestyle for mom! All materials will be provided. Please preregister!
13) Safe Kids Day - Safe Kids Laramie County
April 30, 2022 / 10:00am to 1:00pm / FREE
Over 20 exhibitors, Fire and AMR. There will be free activities for children and a connection to the many resources Cheyenne has available. A free car seat inspection event is happening at the same time in Holliday Park. Enter the car seat event from Morrie Ave between 10am and 1pm.