The Reed Avenue Rail Corridor Project Is Picking Up Steam!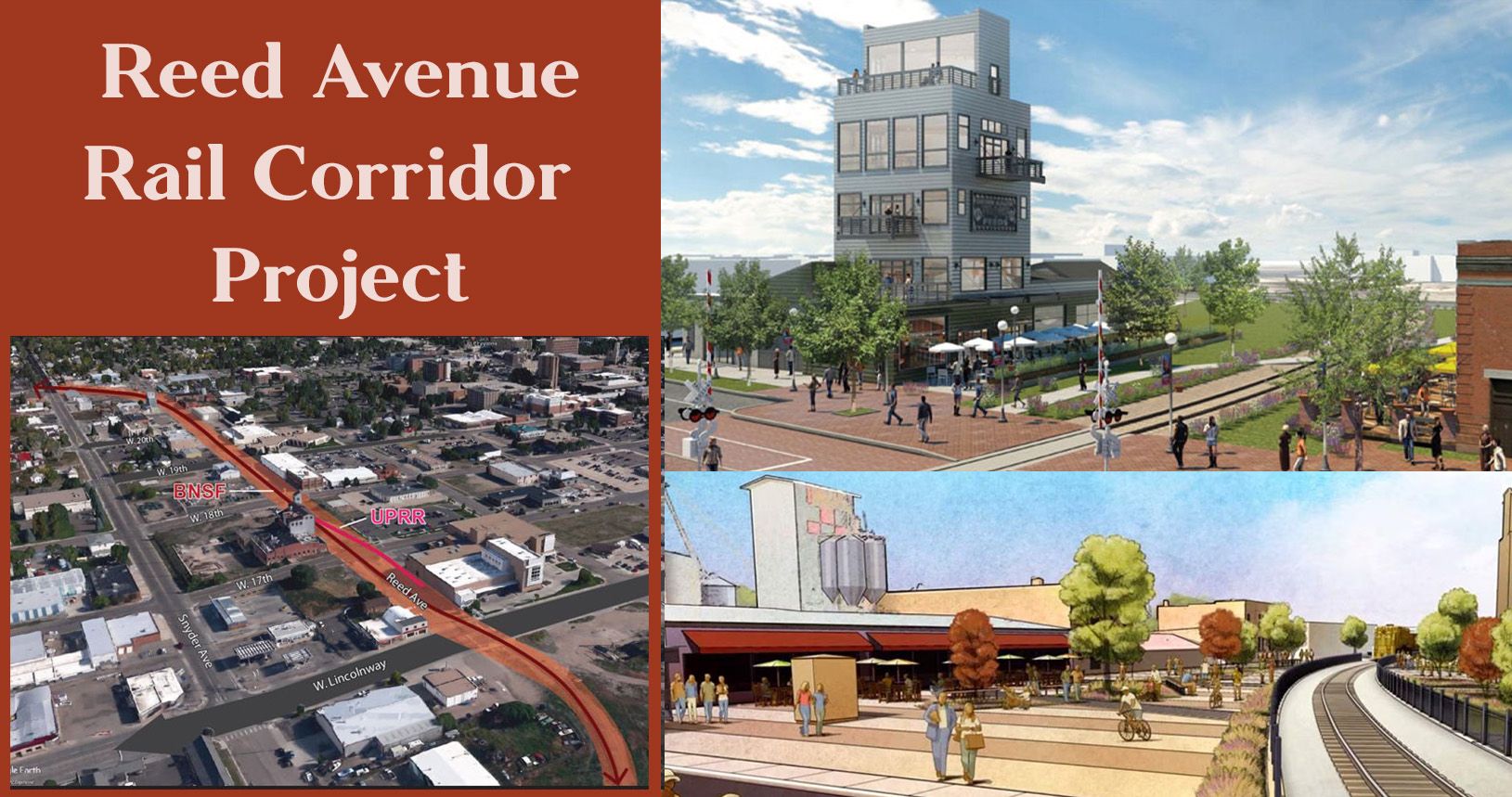 The Reed Avenue Rail Corridor is slated to convert a dirt road along a railroad between 17th and 23rd streets into a pedestrian zone. This would include an underground pedestrian connection under Lincolnway to 15th Street. There will be street closures at the intersections of the railroad and 18th and 21st streets, but they will remain open to pedestrian traffic. The railroad will remain functional, and pedestrians will walk alongside the tracks. They are working with BNSF Railway on this project to ensure that safety, including putting up fences between the tracks and the pedestrian zones. City officials believe this investment will help transform the West Edge District of downtown Cheyenne into a new tourism and entertainment hub.
Since the city of Cheyenne's push over the past decade to reimagine the West Edge District, there have been around $110 million in private investment developments. Project manager Gene MacDonald of GLM Design Group is excited for how the Reed Avenue Rail Corridor project will continue to enhance the West Edge District.
"It was always considered the jewel of the West Edge," he said. "There's going to be restaurants and brew pubs and all kinds of retail up and down this corridor. The number and variety of events that the city is going to be able to put on, I mean, it boggles the mind."
The northern portion will be an entertainment district with bars and restaurants. In the mid-section, MacDonald sees it serving as a venue for hosting various events. Things like a farmers market, pop-up tents, food trucks and other live events would happen there. The southern portion will serve as the main connector to downtown Cheyenne and the tunnel under Lincolnway linking to 15th Street.
While they haven't announced exactly how much this project will cost, it will at least be more than $10 million. The funding will come largely from grants, which MacDonald is confident will be available to the team. MacDonald said he hopes the final design will be completed within 12 months and they can begin work on the project next year. He said the project would only take around 18 months to complete but is dependent upon when the grant funding rolls in. Construction will be completed in phases over the next few years.