Take A Look - Have Some Fun This Weekend!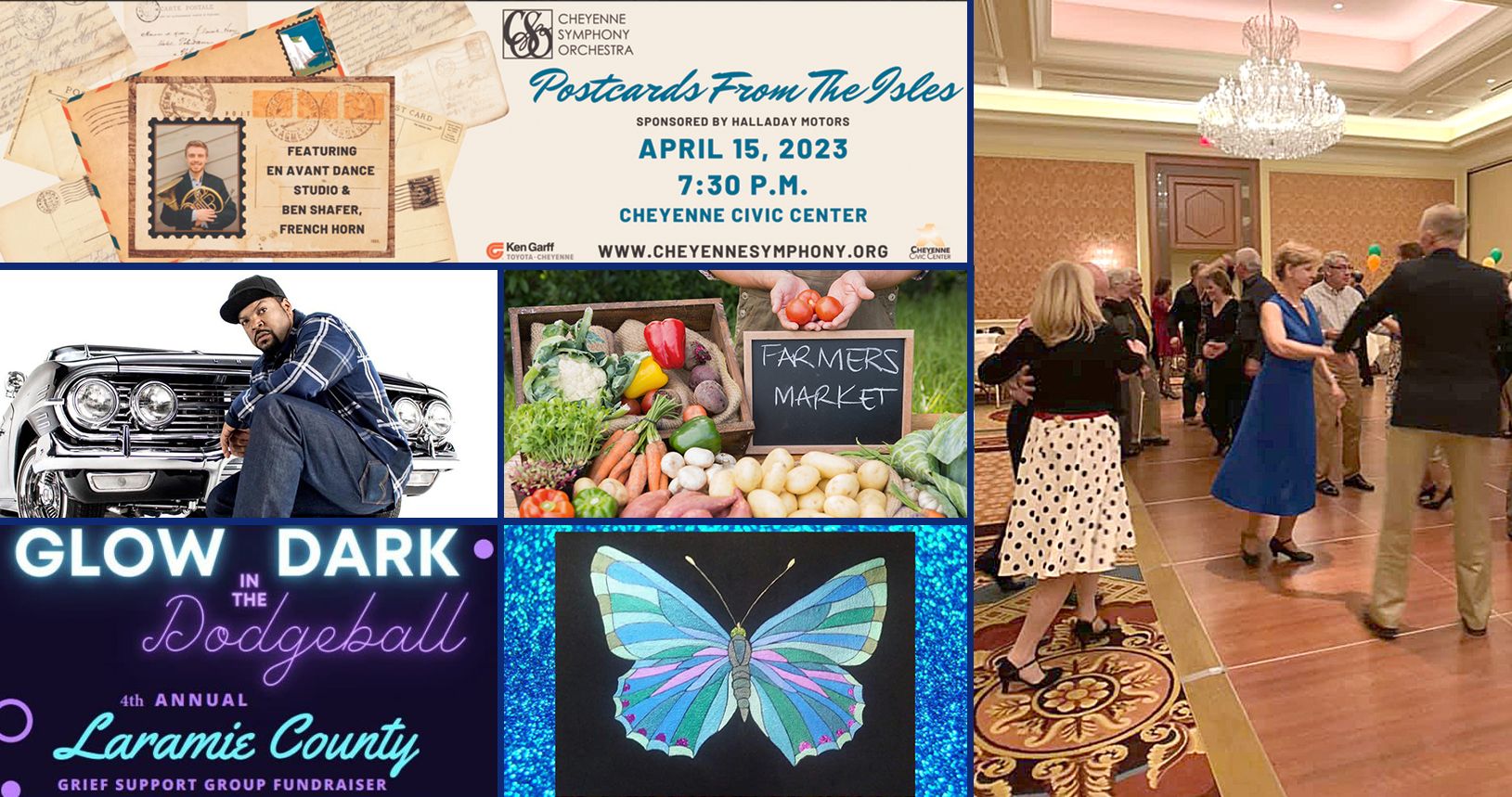 Classic Conversations - Laramie County Library
April 14, 2023 / 12:00pm to 1:00pm / Free
Join Maestro William Intriligator and Cheyenne Symphony Orchestra's own principal horn Ben Shafer for an informal and entertaining discussion, including musical insights about the concert on April 15. Patrons may attend in person in the Cottonwood Room, or view the live-stream on the Cheyenne Symphony Orchestra's Facebook page.
Friday Night Dueling Pianos - The Metropolitan Downtown
April 14, 2023 / 7:30pm to 11:00pm / $20
Come laugh and sing along in an evening of musical entertainment directed by your requests! Doors open at 7:30PM. Limited menu and drinks are available throughout the show. This is a 21+ event.
The Fountain Movie - Laramie County Library
April 14, 2023 / 1:30pm to 4:00pm
Please join us for a viewing of The Fountain. Three parallel stories chronicle a desperate husband's search for a cure for his cancer-stricken wife. Refreshments and movie theater popcorn will be provided. Optional chair yoga at the start of the event and discussion to follow the movie.
Steve Redfern - Black Tooth Brewing Co.
April 14, 2023 / 6:00pm to 9:00pm
Catch Steve Redfern at Black Tooth!
Cheyenne Symphony Orchestra - Postcards from the Isles - Cheyenne Civic Center
April 15, 2023 / 7:30pm / $10-$50; Livestream $25 per household
CSO and Maestro William Intriligator invite you to close our season-long, world tour and the 2022/23 season. This spectacular concert features English and Irish composers including Vaughan Williams, Stanford and Elgar's incredible Enigma Variations. CSO's principal horn, Ben Shafer and dancers from En Avant Dance Studio will also be featured. Sponsored by Halladay Motors.
Jurassic Party - Wyoming State Museum
April 15, 2023 / 5:30pm - 8:30pm
Don't let your childhood self down, join us at the museum for a 21+ happy hour all about dinosaurs. Enjoy free beer from Blue Raven Brewery, dinosaur experts, mini field trips, a costume contest, and more, all in one fun-filled night.
Take a personality quiz to get sorted into a dino team, then earn points to help your team win the Dino Cup!
Make stratigraphy art, plaster fossils, and custom buttons.
Meet experts from the UW Geological Museum and the Rocky Mountain Dinosaur Resource Center.
Go on a Five Minute Field Trip.
Grab dinner or a snack from Mad Flavors Food Truck.
Play trivia, win prizes, and more!
Cheyenne Dance Club Big Band Dance - Little America Hotel
April 15, 2023 / 5:00pm - 10:00pm
"Swing into Spring" Dance on Saturday, April 15, 2023. Come join us for a fun filled evening of listening and dancing pleasure to the sounds of the Don Elwood Big Band, highlighted with a spectacular ballroom dance showcase, with professional competitive dancers.
Community Coffee Class - Snowy Elk Coffee Co.
April 15, 2023 / 8:00am - 9:30am / $25
Ready to make fresh, quality coffee at home? Cheyenne's hometown coffee roastery is offering a community class that will provide you with the skills and knowledge to make the perfect cup of coffee in your own kitchen. This class is open to the public. Register and save your seat (required).
Dance only: $40.00 a couple, $20.00 for singles. Dance Lesson Only: $5.00 per person (does not include the dance). Dinner and Dance $96.00 a couple, $48.00 for singles (dance lesson free with any dinner meal purchase).
Foil Gilding Class - Cheyenne Artists Guild
April 15, 2023 / 1:00pm - 3:00pm / $25
Susan will teach you the basics is using acrylic paint and foil gilding. All supplies are included. Each artists will make a 5x7 stain glass looking work of art.
Glow in the Dark Dodgeball - Archer Event Center
April 15, 2023 / 10:00am - 6:00pm / $200 per Team
Join us for a fun day of glow-in-the-dark dodgeball, shopping, eating, and supporting a great cause! All money raised stays in Laramie County and helps families who have lost a loved one.
Sketchbook Sessions - Cheyenne Creativity Center
April 15, 2023 / 10:00am - 12:00pm / Free
'Sketchbook Sessions' are monthly events for open worktime for artists to drop in and work in their sketchbooks. This is a great time to plan out a project, do some simple doodling, and talk art ideas with others.
TMULE - Railspur
April 15, 2023 / 8:00pm - 11:50pm
Grunge rock inspired Cosmic Americana and ethereal delay-driven layers of Existential Folk.
Winter Farmers Market - Depot Lobby
April 15, 2023 / 9:00am - 10:00pm / Free
Spend a Saturday morning and find the best local foods and crafts.
Ice Cube - The Lincoln Cheyenne
April 16, 2023 / 8:00pm to 11:00pm / $85+
The Lincoln welcomes legendary musician, actor, director, and producer Ice Cube for one night!
Spread Peace Clothing Pop-up - Hawthorn Tree
April 16, 2023 / 1:00pm to 4:00pm / Free
Come meet artist, Scott Robinson, and see his new brand; Spread Peace Clothing. There will be giveaways, art contests, live music, and free tea samples. All ages welcome and this event is FREE to the public.