Take A Look At What Is Happening This Weekend In Cheyenne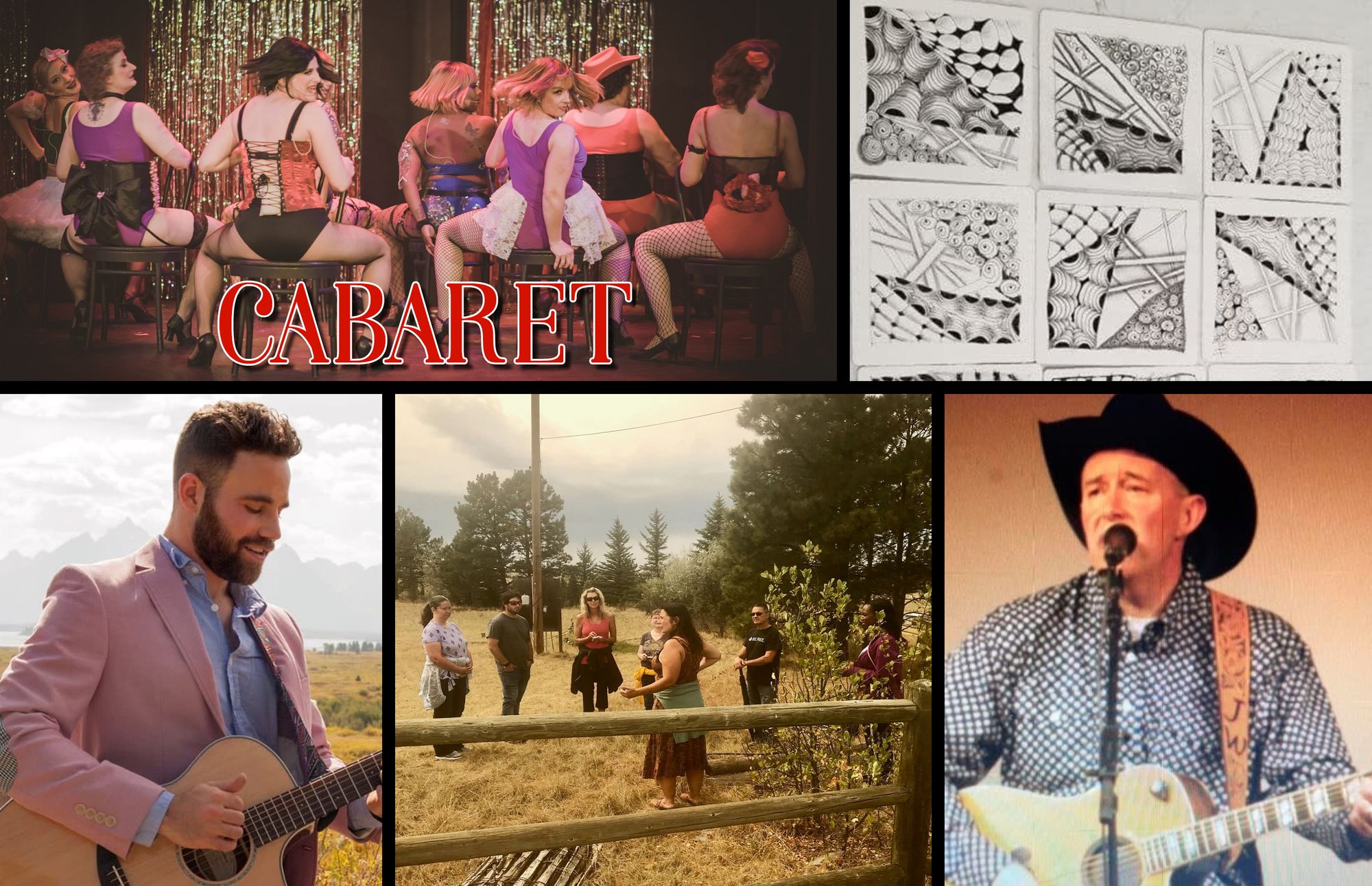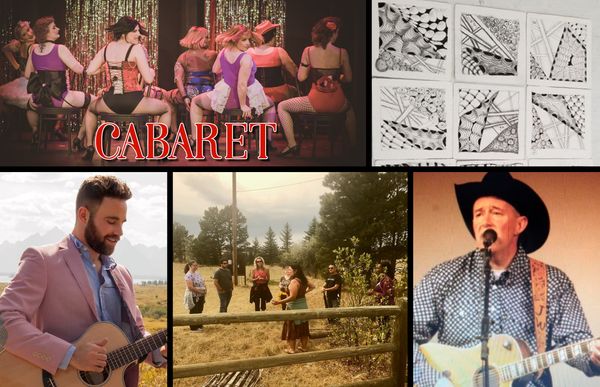 1) Cabaret - Cheyenne Little Theatre
May 20-22 / Dinner Theatre Available / $14- $48
Come to the Cabaret! In a Berlin nightclub, as the 1920's draw to a close, a garish Master of Ceremonies welcomes the audience and assures them they will forget all their troubles at the Cabaret. Cliff, a young American writer newly arrived in Berlin, is immediately taken with English singer Sally Bowles. Meanwhile, Fräulein Schneider, proprietor of Cliff and Sally's boarding house, tentatively begins a romance with Herr Schultz, a mild-mannered fruit seller who happens to be Jewish. Musical numbers include "Willkommen," "Cabaret," "Don't Tell Mama" and "Two Ladies."
*This Show Contains Adult Language, Themes & Situations. Recommend Ages 16+
2) Mike Morris - The Office Bar & Grill
May 20, 2022 / 7:00pm to 9:00pm / FREE
Live music every Friday night in the cigar lounge at The Office Bar and Grill featuring Mark Morris this Friday!
3) Jim Wilkinson - Black Tooth Brewing Co.
May 20, 2022 / 6:00pm to 9:00pm / FREE
Your favorite country hits from yesterday and today sung by Jim Wilkinson.
4) Herb Walk in Lions Park - Presented by Hawthorn Tree
May 21, 2022 / 10:30am to 12:30pm / $25
Have you ever wondered about the plants growing wild in Lion's Park? Now is your chance to learn. Nature provides deep abundance if we know where to look. The Hawthorn Tree is hosting clinical herbalist and director of Equinox Center of Herbal Studies, Laura Cascardi, for a live, hands-on herb walk in the park. We will identify and discuss the edible and medicinal plants found growing along the lake, sidewalk and wild areas of Lion's Park. We will meet by the stage of the amphitheater. Class size limited to 12 so register today!
5) Introduction to Zentangle - Cheyenne Botanic Gardens
May 20, 2022 / 2:00pm to 5:00pm / $25
Join us for a unique chance to learn the art of Zentangle®. In this class, you will learn 6 different "tangles" and the 8 steps of the method. You'll leave with a drawstring bag, tiles, pens, pencils, and the knowledge to create your own tile! The course will be taught by Donna Snesko, CZT (Certified Zentangle Teacher).
6) Comedy Night at the Met
May 20, 2022 / 8:00pm to 10:00pm / $20
Get your giggles on at this one and half hour comedy show featuring two awesome comedians. Doors open at 7:30 PM, show starts at 8 PM.  This is a 21 and over event.  A limited food menu and full bar are available.
7) Make Your Own Bonsai Tree - Paul Smith's Children's Village
May 21, 2022 / 10:00am to 12:00pm / $35
Come make your own Cascade Style Blue Rug Juniper Bonsai! The class is $35 per person, and includes everything you need- the tree, pot, and soil! All tools, wire, and instructions will be provided.
8) CANCER SUCKS POKER RUN - High Country Harley-Davidson of Cheyenne
May 21, 2022 / 9:00am to 4:00pm  
The Cancer Sucks Motorcycle Poker Run will start at 9am at the Frontier Days parking lot with stops at T-JOE'S STEAKHOUSE, TUMBLEWEED BAR, THE KNOTTY PINE and finally at HIGH COUNTRY HARLEY-DAVIDSON.  We'll have cold beverages for the whole family along with Tasty Grub from The Munchin' Moose!
Let's make a difference in Cheyenne together!