Take A Look At What Is Happening This Weekend!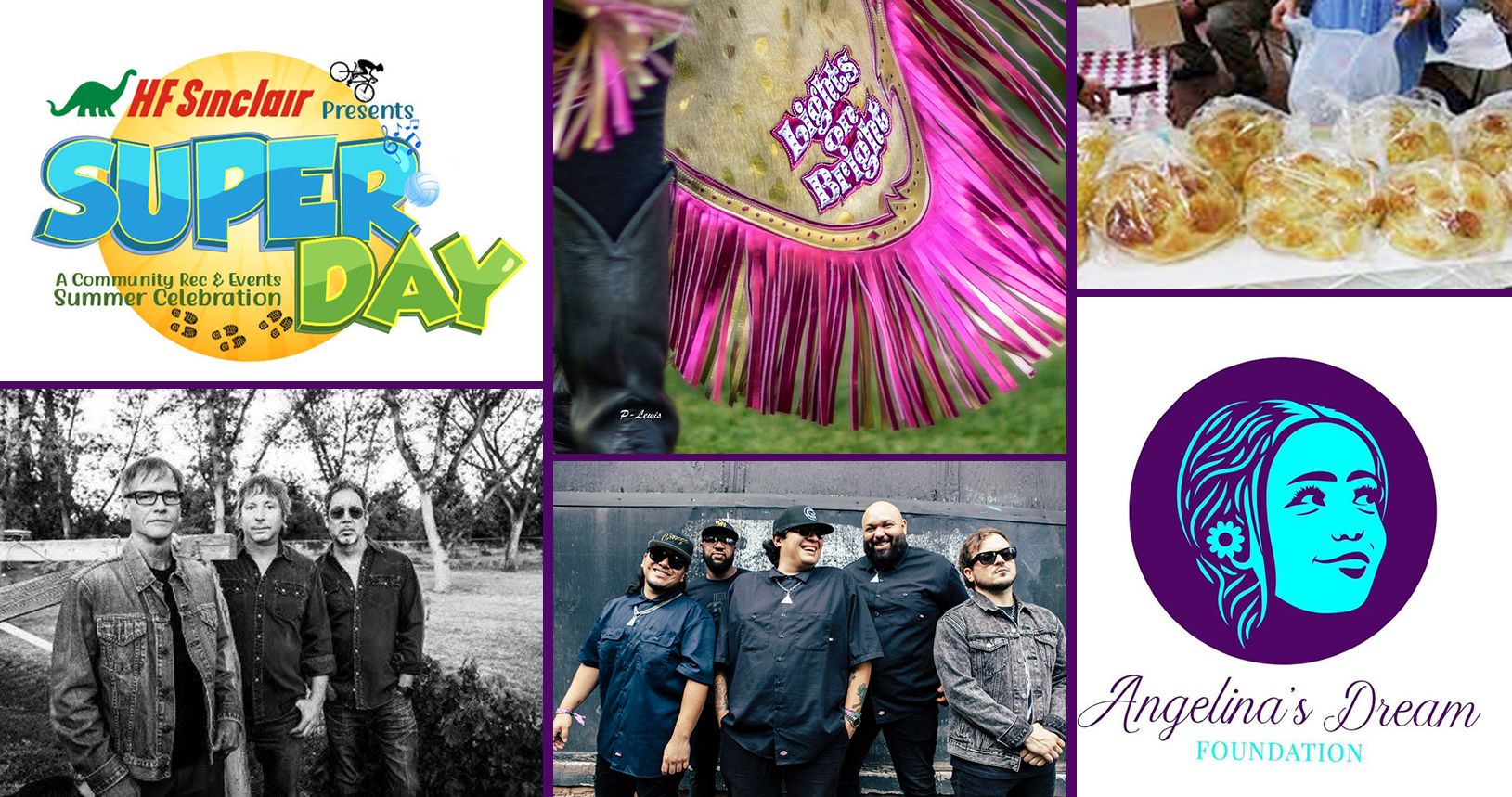 Colby Acuff - Outlaw Saloon
June 23, 2023 / 10:00pm to 12:00am
A fourth generation Idaho native with a rugged spirit true to his mountain home, honest-to-a-fault lyrics and a sound as raw as the remote wilderness, Acuff's untamed brand of country stands proudly apart in today's format, pure and untouched by modern gimmicks.
Fridays on the Plaza: Fastball
June 23, 2023 / 5:30pm to 9:00pm/ Free
Formed in 1994 in Austin, Texas, Fastball combined a fondness for melodic, Beatles-inspired pop with the alternative aesthetic of late-'90s mainstream rock.
Brown Bag Book Club - Laramie County Library
June 23, 2023 / 12:00pm to 1:00pm/ Free
Brown Bag Book Club is back for the summer! Each month, children in grades 3–6 will read a book and enjoy fun activities along with a sweet treat. Participants may bring a "brown bag" lunch if they choose; beverages will be provided. For June, we will be reading Holes by Louis Sachar.
Angelina's Dream Foundation 1st Annual Cornhole Tournament - Elks Lodge
June 24, 2023 / 8:00am to 2:00pm/ $60/team
Round robin tournament with an upper and lower division. Teams can register by downloading the score holio app. Registration fees will be cash only day it tournament. For any questions please message Jim Pyeatt on Facebook. We will also be having a silent auction.
Lights on Bright Fundraiser for CRMC Cancer Center - Cheyenne Frontier Days Event Center
June 24, 2023 / 5:30pm to 10:00pm/ $75
Lights on Bright is raising funds for CRMC Cancer Center! All proceeds will be donated to our Cancer Center to assist patients during treatment. Our first 2 fundraisers have presented $97,000.00.
Chase Wright - Outlaw Saloon
June 24, 2023 / 8:00pm to 10:00pm/ $15
Chase Wright is doing more than make his childhood dreams come true: he's introducing himself as a bold new Nashville artist with a freewheeling approach to genre, firm footing in relatable storytelling and soft spot for big choruses.
Cheyenne Summer Market 2023 - Cheyenne Shrine Club
June 24, 2023 / 9:00am to 1:00pm/ Free
Join us for the Cheyenne Summer Market. Shop the freshest produce, sweet treats, handmade goods, and more from our wonderful vendors. You'll find something for everyone, whether you're looking for a unique gift or a delicious snack. Plus, you'll get the chance to meet and support local artisans and small businesses. A portion of the proceeds benefit the Cheyenne Shrine Club.
Superday 2023 - Lions Park
June 24, 2023 / 10:00am to 4:00pm/ Free
Superday is an annual celebration that kicks off July as National Parks and Recreation Month and is hosted by the City of Cheyenne Community Recreation & Events Department to promote greater awareness of the value and availability of local recreation and leisure activities.
Giovannie and The Hired Guns - The Lincoln Cheyenne
June 25, 2023 /8:00pm to 11:00pm
Giovannie and The Hired Guns push the boundaries of rock-and-roll and country to forge an irresistible gritty sound all their own.
How to be a Successful Art Vendor - Cheyenne Creativity Center
June 25, 2023 /1:00pm to 3:00pm /  Free w/suggested donation
Join local artist Steve Knox (a festival veteran) as he discusses the ins and outs of participating as an artist vendor at art festivals. Steve will lead a discussion on how to successfully apply for calls for vendor shows, how to plan your travel, time, and costs, and how to set up a proper artist vendor booth.
Summer Soiree: This Is Wyoming - Laramie County Library
June 25, 2023 /2:00pm to 6:00pm /  $50
Join fellow readers, library lovers, and book worms at the Surbrugg/Prentice Auditorium for Laramie County Library Foundations afternoon event celebrating some of Wyoming's incredible authors. Visit laramiecountylibrary.org/foundation to reserve your spot.
Yiddish Food Festival - Mt. Sinai Synagogue
June 25, 2023 /11:00am to 3:00pm
Join us at the Mt. Sinai Synagogue to buy and eat food, listen to music, dance, take tours of the Synagogue and learn about Judaism!