Take A Look At What Is Happening In Cheyenne This Weekend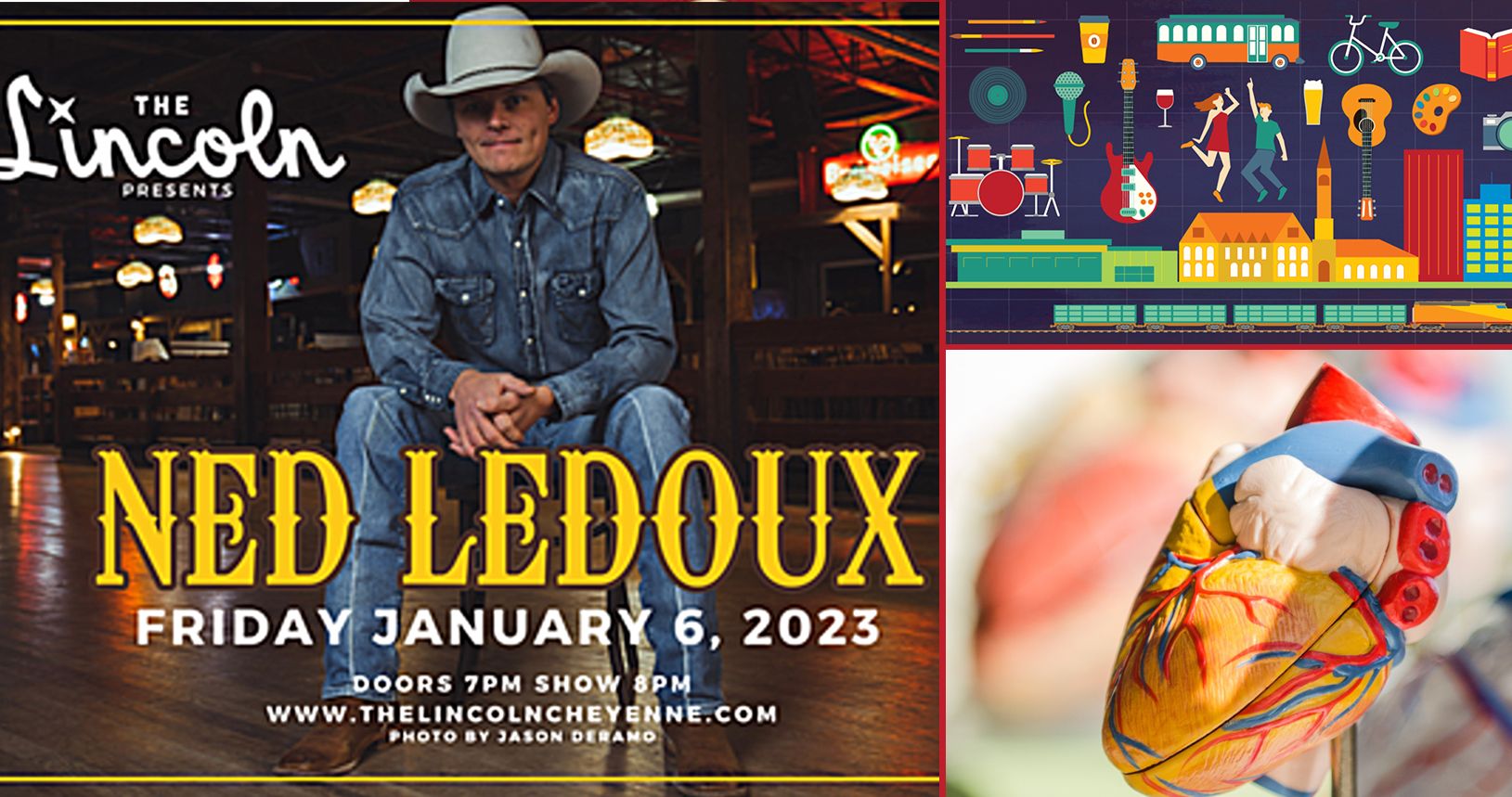 1) Ned Ledoux - The Lincoln Cheyenne
January 6, 2023 / 8:00pm to 10:00pm / $30
Hoping to carry on his dad's legacy, Ned LeDoux is back on tour singing his dads hit and new songs of his own!
2) Cheyenne Art Walk - Blue Raven Brewery
January 6, 2023 / 5:00pm to 8:00pm
Blue Raven Brewery will feature the creations of local artist Shawn Przymus for the January 6th First Friday Artwalk.
3) Family Day: Awesome Anatomy - Wyoming State Museum
January 7, 2023 / 10:00am to 2:00pm / Free
From jumping really high, to creating beautiful art, we have a lot to thank our bodies for! Learn all about how your body works and what you can do to take good care of it. Reserve your one-hour time slot for free on our website.
4) Winter Farmers Market - Depot Lobby
January 7, 2023 / 9:00am to 1:00pm / Free
Spend a Saturday morning and find the best local foods and crafts.
5) Cheyenne Lunch and Learn - Kiwanis Community House
January 7, 2023 / 11:30am to 2:30pm
Come join Ben for a lunch presentation, Q&A and network with other Observers in the area!
11:30 AM - Lunch/Presentation
12:30 PM - Q & A
1:30 PM - Observer Networking
6) Poetry Open Mic - The Hawthorn Tree
January 8, 2023 / 1:00pm to 3:00pm / Free
Join us for a poetry open mic. Each poet gets 5 minutes to read, but occasionally go two rounds, so bring extra poems. Arrive 5 minutes early to sign-up.
7) StoryWalk Sunday - Laramie County Library
January 8, 2023 / 1:15pm to 2:00pm / Free
A guided tour of our new StoryWalk® title for January: The Snowy Day by Ezra Jack Keats. We will meet in the Willow Room, but the StoryWalk will be outside so dress for the weather! Afterwards, we will have snacks and crafts in the Willow Room.