Take A Look At What Fun Things Are Happening This Weekend!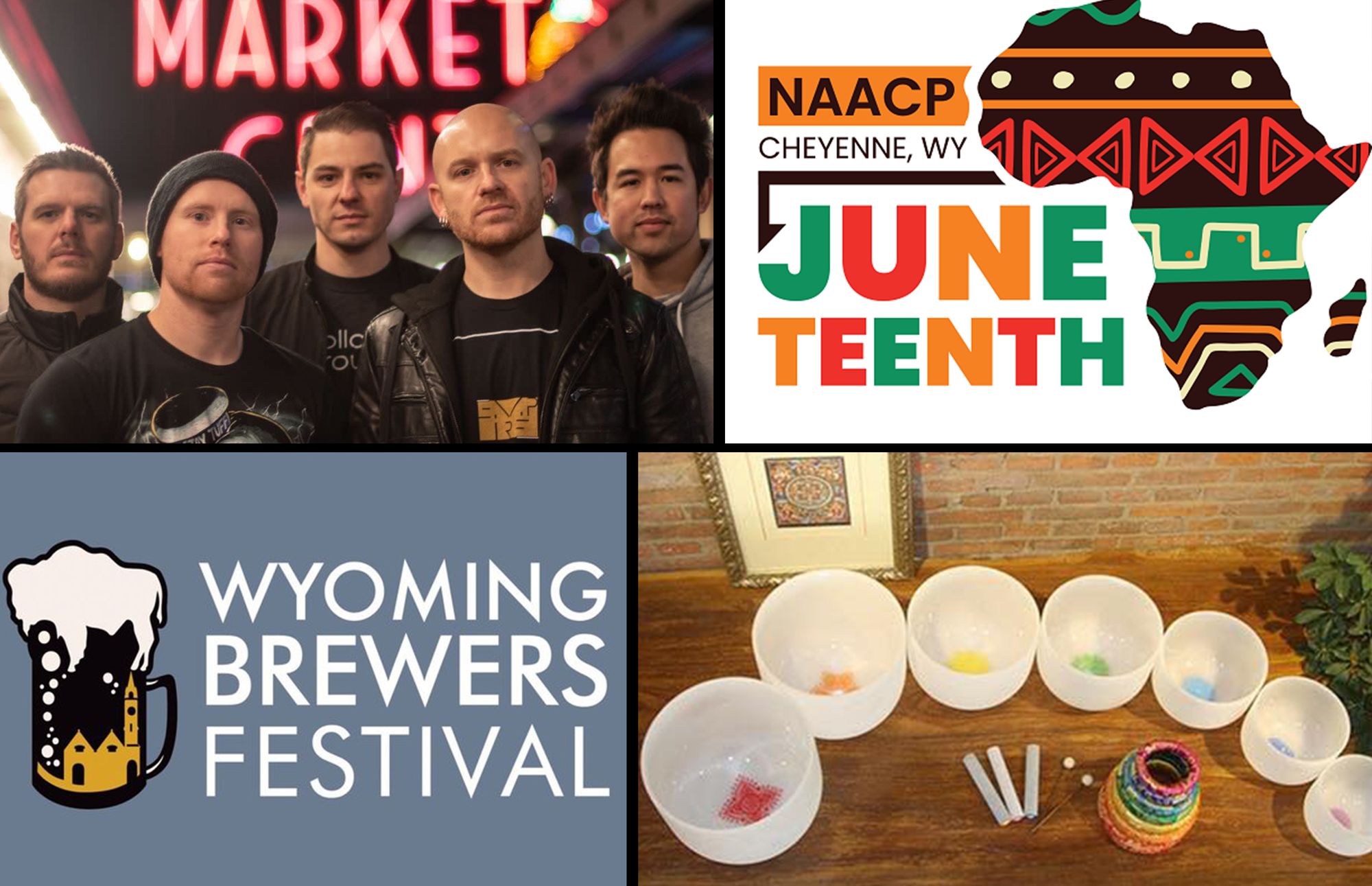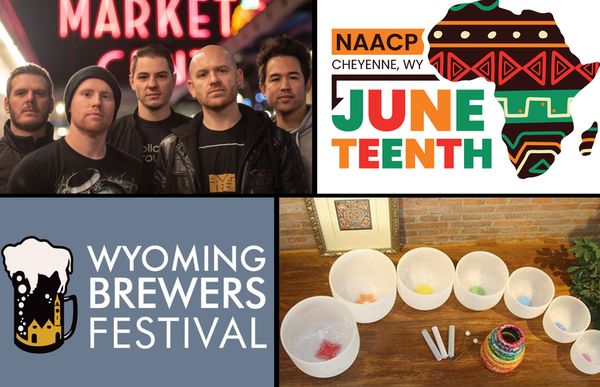 1) Fridays on the Plaza: Red Jumpsuit Apparatus with Amber Pacific - Cheyenne Depot Square
June 17, 2022 / 5:30pm to 9:00pm / FREE
The Red Jumpsuit Apparatus is an American rock band that was formed in Middleburg, Florida, in 2003. The band has released five studio albums to date. The current members are Ronnie Winter, Joey Westwood, Josh Burke, Randy Winter, Daniel Resnick and John Espy.
2) Summer Movie Series: Luca - Laramie County Library
June 17, 2022 / 2:00pm to 4:00pm / FREE
Join us all summer long as we watch an ocean-themed movie each month! June's movie is Luca (rated PG): 13-year-old Luca Paguro finds himself in the beautiful seaside town of Portorosso on the Italian Riviera for the summer. There, he meets Albert Scorfano, and together, they spend their days eating pasta, downing gelato, and going on endless adventures. Their fun, however, is constantly threatened by their fear of the townspeople finding out about their little secret: that they came from the depths of the sea.
3) Teen Terrace Hangout - Laramie County Library
June 17, 2022 / 3:00pm to 5:00pm
Bring your friends and enjoy the fine sunshine out on the Teen Terrace. Beverages and popsicles will be provided. In the case of inclement weather, this event will be canceled.
4) Scott Rupe - Black Tooth Brewing Co.
June 17, 2022 / 6:00pm to 9:00pm / FREE
Kick weekend off with the styling sounds of Scott Rupe!
5) Wyoming Brewers Festival - Depot Square
June 17, & 18, 2022 / 5:00pm to 10:00pm / $35-$45
Serving up two days of great fun, good beer and tasty food. More than 75 brews, 30+ regional & national brewers offering specialty beers. Musical entertainment. Beer tokens can be purchased. Designated drivers get discounted entry fees (but no beer tokens).
6) Comedy Night at the Met - The Metropolitan Downtown
June 18, 2022 / 7:30pm to 9:00pm / $20
Laughter is good for your soul! Come enjoy this one and a half hour comedy show with two awesome comedians.
7) Danny Derail Band - The Bunkhouse Bar & Grill
June 18, 2022 / 1:00pm to 5:00pm
We're kicking off the Summer with Saturday afternoon venues on the Deck. We'll have LIVE MUSIC every Saturday till Labor Day!
8) Higher the Mountain - Blue Raven Brewery
June 18, 2022 / 3:00pm to 5:00pm
Higher the Mountain is a blues rock reggae band from Fort Collins CO. Matt Tuzson guitar/vocals, Ish (from Luna Shade) on drums, Marcello AKA master of all, but holding down the bass. And the one and only Shawn Van Houten on the saxophone. Bring your thirst for beer, live music, AND steaks because Sous Cowboy Cuts will also be here!
9) Juneteenth 2022 - Martin Luther King Park
June 18, 2022 / 10:00am to 3:00pm
Observing the DELAYED emancipation of those who remained enslaved. Let's Celebrate Freedom! Games & History: Double Dutch, yard skits, tug-of-war, face painting, Songs of Yesterday. Food Trucks & Local Vendors.
Shop from local businesses and sample food from local food trucks.
10) Ride In Bike Show - High Country Harley-Davidson of Cheyenne
June 18, 2022 / 10:00am to 12:00pm
Come show off your ride at High Country on Saturday June 18th at High Country Cheyenne!! We're holding a ride in bike show for all makes and models - prize categories will be determined based on the entries received. There's no cost to enter and advance registration is suggested but not required. Registration open at 10am with Judging/Awards at noon.
11) Learning about Hops (21+) - Cheyenne Botanic Gardens
June 18, 2022 / 2:00pm to 3:00pm / $25
Come learn about the use and history of hops! This is a hands-on class about different hops and beers, and how their combinations taste. Instructor Isaiah Smith will lead the class at the Cheyenne Botanic Gardens Volunteer Kitchen. Pre-registration is required.
12) Crystal Bowl Chakra Toning - Little Lotus Yoga
June 19, 2022 / 11:00am to 12:00pm / $35
Join Katerina Hropova for a chakra aligning experience. Ignite your internal healing mechanisms, connect to your body and align your chakras. Crystal Bowl Chakra Toning will begin with brief breathwork and a body awareness practice, followed by toning with Crystal Bowls to align the seven energy centers. We will end with an integrative soundbath savasana and a brief call-and-response chanting so you leave feeling rejuvenated and energized. Class size is limited, so pre-registration is encouraged.
13) Sunday Jackpots - DeLancey Team Roping
June 19, 2022 / 1:00pm
In the Sunday Jackpots the Computer picks you a partner for a team made up of #10.5. You can enter 4 times and it is a 3 head progressive.