Take A Look At The Variety Of Fun Events Happening This Weekend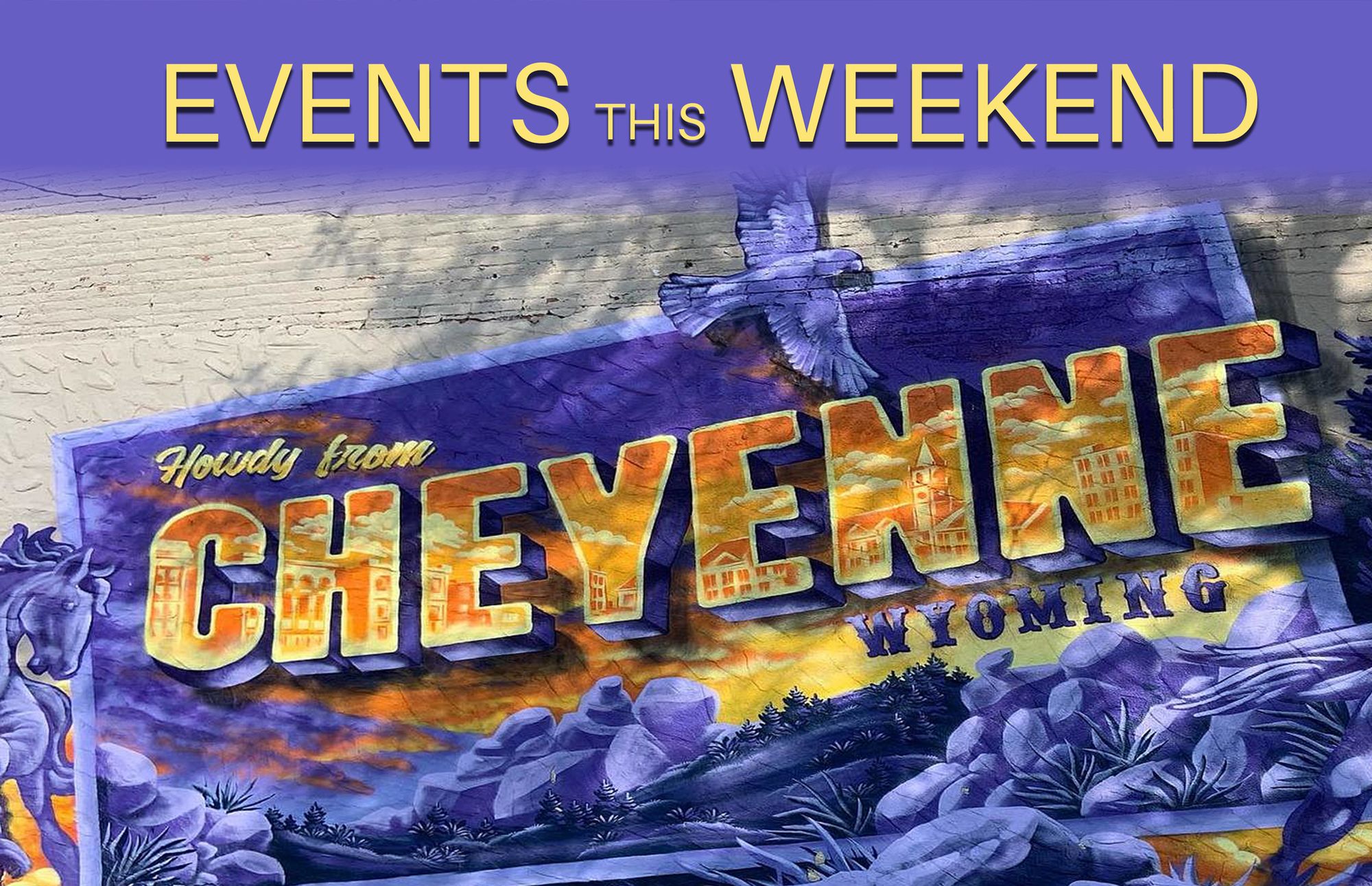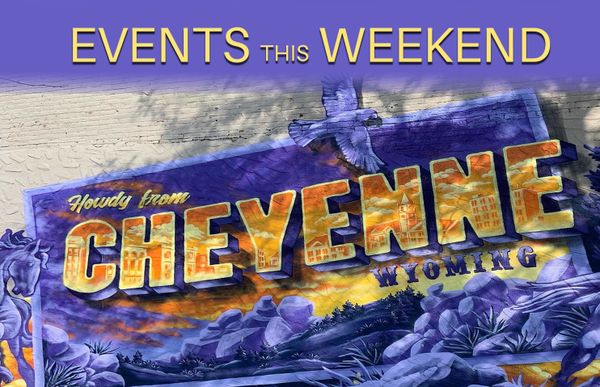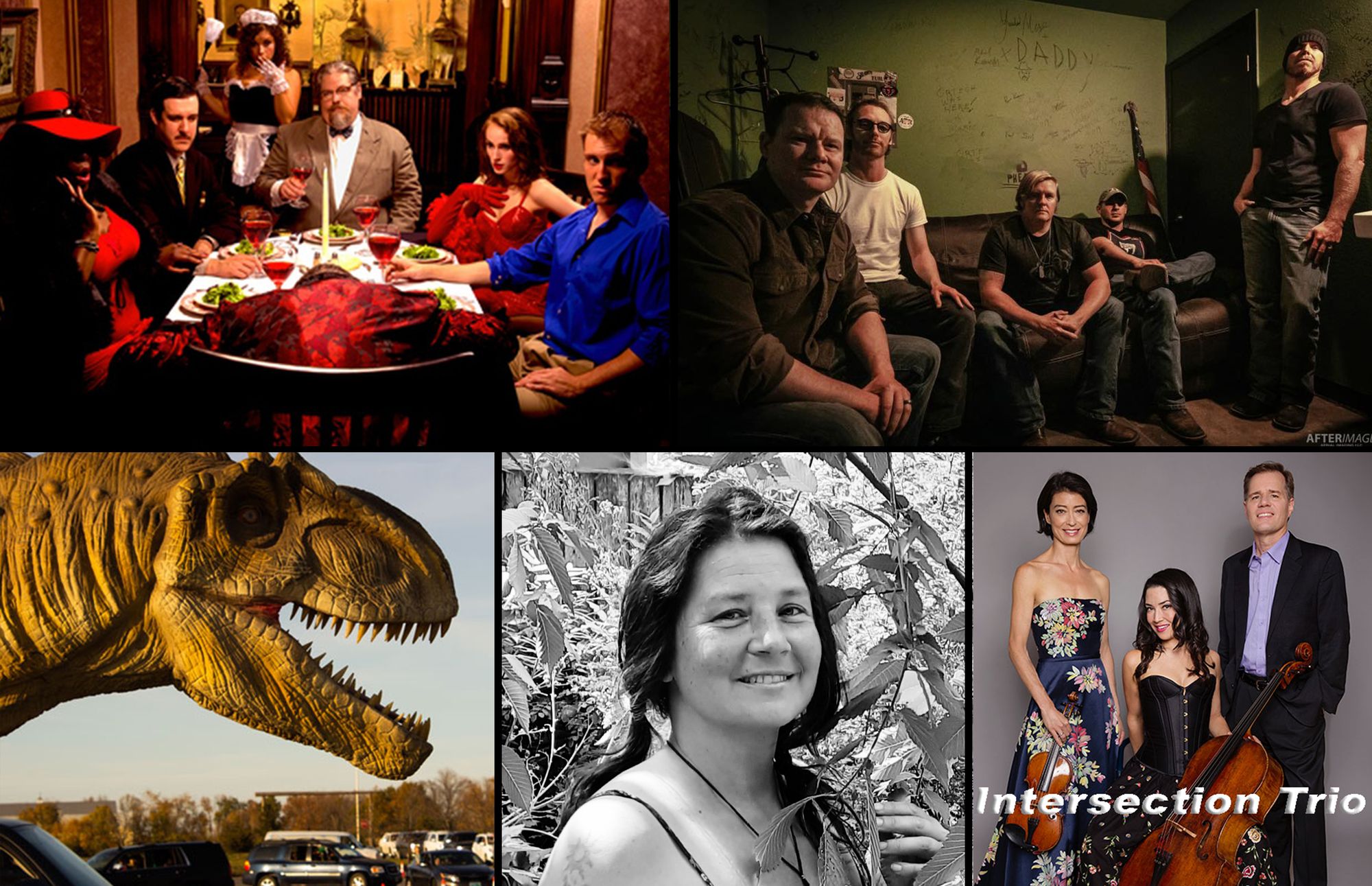 1) ROCKY MOUNTAIN COUNTRY SHOWCASE - The Outlaw
October 22, 2021 / 7:00pm to 12:00pm / $10 in Advance
This showcase features Kelsey Jo, Jake Kloefkorn, Randy Burghardt, and Southern Fryed!
2) THE NIGHTMARE ON ARAPAHO STREET - 707 Arapaho St.
Cheyenne, WY
October 22, 2021 - October 24, 2021 Recurring daily / 5:00pm  to 10:00pm/ Free
Come enjoy the free Haunted House. 5-6 pm will be less scary for the little kids!
3) VIRTUAL SPOOKY FAMILY BINGO - Laramie County Library
October 22, 2021 / 6:00pm to 7:00pm / Free
RSVP at lclsonline.org/calendar/ to participate in the special Bingo event. Pick up your markers and sheets from the 2nd floor Ask Here desk or via curbside pick-up beginning Monday, October 18. Prizes will be awarded to Bingo winners, but everyone will get a special spooky activity bag for participating.
4) CHEYENNE TROLLEY FRIGHT-SEEING TOURS
October 1, 2021 - October 31, 2021 Recurring weekly on Sunday, Friday, Saturday    6:00pm to 10:00pm / $15
From gruesome murders to unexplainable phenomena, this 70-minute tour will leave you wondering what is imagined - and what is truly real. Ages 10+. Two tours depart nightly at 6pm and 8pm. Purchase tickets in advance.
5) JURASSIC EMPIRE DRIVE-THRU - Frontier Mall
October 22-24 & 28-31, 2021 / Thursday & Friday 3:00pm to 8:00pm / Saturday & Sunday 10:00am- to 8:00pm / Prices starting at $59/ per Vehicle
Embark On Your Jurassic Journey Today, At The All New Jurassic Empire Drive-Thru. Your Entire Family Can Experience Over 60 Moving, Breathing, Massive Dinosaurs From The Comfort And Safety Of Your Own Vehicle. Go to jurassicempire.com/cheyenne.html for more information.
6) Oktoberfest at Dog Haus Biergarten
October 22, 2021 / 11:00am to 9:00pm
Grab your dirndl and lederhosen – We're bringing Munich's Oktoberfest stateside! In partnership with Bison Beverage, Dog Haus Biergarten is celebrating Oktoberfest with rotating taps of German-style craft brews, special prizes and more.
7) NIGHTMARE ON 17TH STREET - Knights of Pythias Lodge
October 1, 2021 - October 30, 2021 Recurring weekly on Friday, Saturday          7:00pm to 11:00pm / $10
Located in a verified haunted location, the historic Knights of Pythias building, this site brings attendees through a self-guided experience through 15 horrific rooms. The individual themes run the gamut from classic scares to modern terror.
8) BOOS & SPIRITS DOWNTOWN PUB CRAWL - Downtown Cheyenne
October 23, 2021 / 3:00pm to 11:00pm / $30
Downtown Cheyenne is inviting all drinking-age ghouls to join it in the upcoming Boos & Spirits Downtown Pub Crawl. Event organizers say that anyone wanting to participate should get a wristband and get access to free drinks and exclusive deals at TEN of your favorite watering holes in Downtown. Wristbands can be pre-ordered online for $25 until Friday the 22nd or purchased at the door for $30 on Saturday ($5 discount if you're wearing a costume)! Organizers remind the community that interested ghouls must be 21 or older to participate.
Tickets can be purchased here: https://visitcheyenne.ticketspice.com/boos-spirits-pub-crawl
9) BUILDING YOUR OWN HOME APOTHECARY - The Hawthorn Tree
October 23, 2021 / 1:00pm to 3:00pm / $25
Learn which herbs, essential oils and other fundamental necessities are best to have at home to keep you healthy naturally. Please pre-register.
10) MURDER MYSTERY DINNER - Red Lion Hotel
October 23, 2021 / 6:00pm to 11:00pm / $50 for Museum Members, $60 for Non-Members
Come to the Western thriller at the Red Lion Hotel and get thrown into a night of mystery, intrigue, and murder you will never forget.
11) HALLOWEEN HARVEST MARKET - Cheyenne Shrine Club
October 23, 2021 / 9:00am to 3:00pm / Free
Join us for a day of shopping and refreshment. Get your fall and holiday shopping started with a wide array of crafters and vendors.
12) ROCKY HORROR PICTURE SHOW - Historic Atlas Theater
October 22 -23, & October 29 - 30, 2021 / 7:00pm / $15
It's time to do the time warp with the shadow cast once again at the Rocky Horror Picture Show! Prop bags are included with ticket purchase. 18+ Only.
13) DOGTOBERFEST - Freedom's Edge Brewing Company
October 23, 2021 / 1:00pm to 4:00pm
The Cheyenne Animal Shelter along with Freedom's Edge Brewing will be hosting the 3rd annual Dogtoberfest  in downtown Cheyenne. You will not want to miss out on the beer, food trucks, a costume contest for dogs and humans alike, and most importantly, there will be a "Running of the Wieners."
14) TECH N9NE AND RITTZ - The Lincoln Cheyenne
October 24, 2021 / 7:00pm / $35
Tech N9ne's Strange New World Tour is the most anticipated tour of the year.
15) INTERSECTION TRIO - Central High School Auditorium
October 25, 2021 / 7:00pm to 9:00pm / $5 Students; $20 Adults/Seniors; $50 for an entire family of 4 or more.
The second of six family friendly Cheyenne Concert Association events in their 2021/2022 season.
SPORTS
1) Denver Broncos Football - Thursday October 21, 2021 against Cleveland Browns at 6:20pm
2) WYOMING COWBOYS Football - Saturday October 23, 2021 against New Mexico at 1:30pm
3) STATE CROSS COUNTRY CHAMPIONSHIPS
October 23, 2021 / Wyoming Indian High School in Ethete, WY.
The 2021 WHSAA State Cross Country Championships will be held Saturday, October 23rd at Wyoming Indian High School in Ethete, WY.