Take A Look At The Great Events Happening This Weekend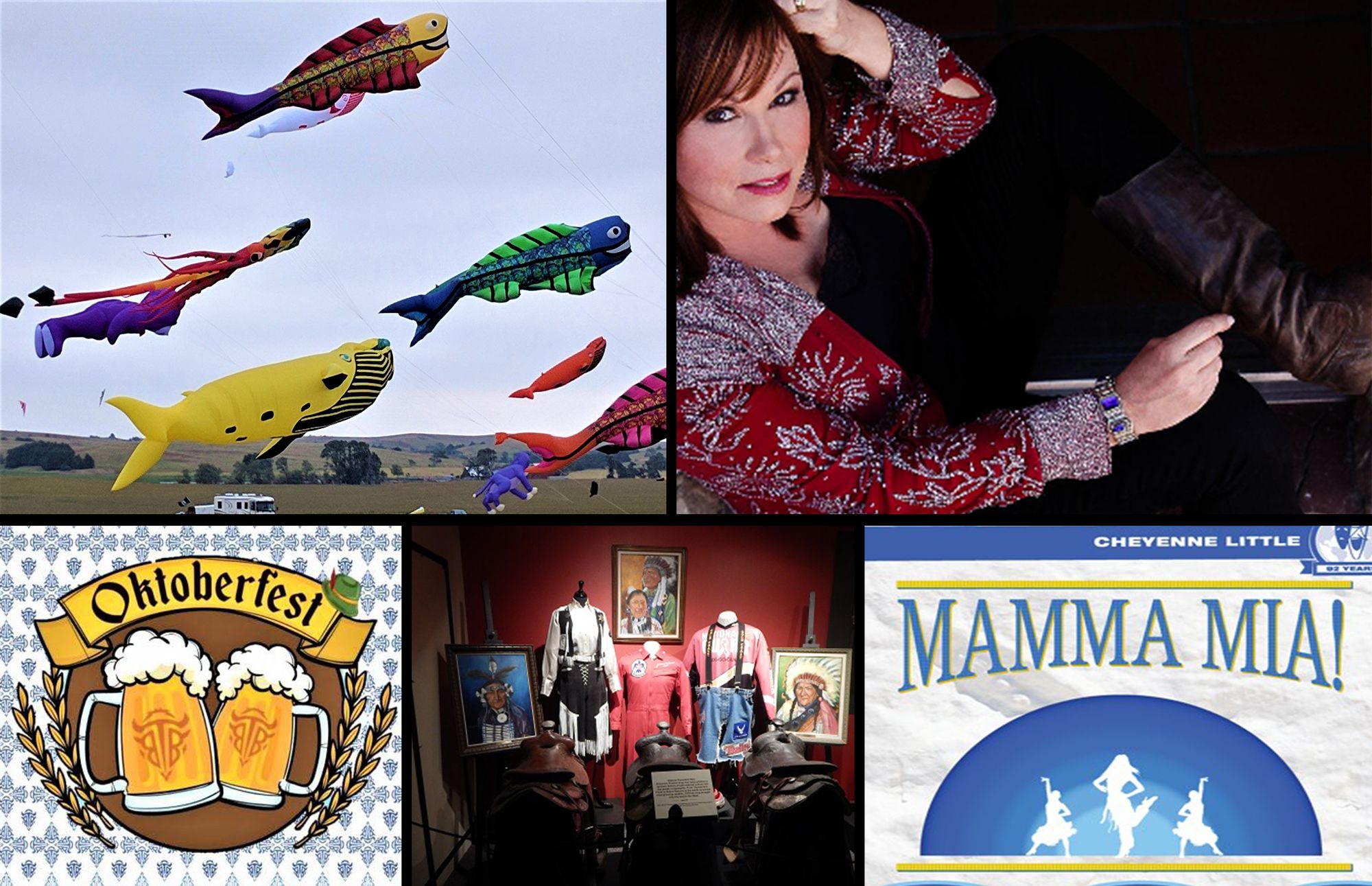 1) B&GC's DANCING WITH THE STARS OF CHEYENNE - Little America Hotel & Resort
September 24, 2021 /5:30pm / Tickets Required
The Boys and Girls Club of Cheyenne will be hosting the Dancing with the Stars this Friday. Join us for an "Iconic Night" with music from the classics: The Beatles, Whitney Houston, Elton John, Michael Jackson, Celine Dion, and more! Purchase your tickets now by calling (307) 778-6674 or visiting secure.qgiv.com/event/dwts/register.
2) CFD HALL OF FAME INDUCTION - Red Lion Hotel and Conference Center
September 24, 2021 / 5:00pm / $50 per person
The Cheyenne Frontier Days Hall of Fame showcases individuals, livestock, and organizations whose distinctive contributions to Cheyenne Frontier Days have helped grow a dream into "The Daddy of 'em All." Whether it be contestants, contract personnel, entertainers, livestock, families, or volunteers; those voted into the Cheyenne Frontier Days Hall of Fame represent the wonderful competitive and cooperative spirit that has remained the hallmark of Cheyenne Frontier Days since 1897.
The seven inductees for the 2020 CFD Hall of Fame class are: Scott Binning, Monte Blue, French Flash "Bozo" Hawk, Del Peterson, Kristie Peterson, The Schrader Family, Tom Watson
3) THE TRUJILLO COMPANY, ELEKTRIC ANIMALS, & ANGELUS ARRARE - Lincoln
September 24, 2021 /  8:00pm / $10
Denver's The Trujillo Company will make their triumphant return to Cheyenne on Friday September 24th headlining The Lincoln for what will surely be a night to remember.
4) MAMMA MIA! - Mary Godfrey Playhouse
September 24th - Opening Night / 7:30pm / $14-24
The Cheyenne Little Theater Players are performing Mamma Mia from September 24th thru October 10th. A mother. A daughter. Three possible dads. And a trip down the aisle you'll never forget!
5) CHI AND CHA - Hawthorn Tree
Recurring weekly on Friday  / 5:30pm to 6:30pm /$10
Chi and Cha (Cantonese for Tea) is a hosted cooperative meditation, complete with a tea party every Friday. Pre-register on the Hawthorn Tree website.
6) 5th ANNUAL FALL FESTIVAL- 1461 Obsidian Road, Cheyenne, WY
September 25th, 2021 / 10:00am - 5:00pm  
This is a large outdoor craft fair with many local vendors, food trucks, freshly pressed apple cider, games, petting zoo, and hayrides!
7) 5TH ANNUAL END OF THE TRAIL KITE FESTIVAL - Bluffs Recreation Area
September 25, 2021 / 11:00am to 3:00pm / Free
From 11am-3pm enjoy watching Semi-Pro Kite Fliers from the American Kitefliers Association and the Rocky Mountain Kite Association.  There will be Large Kites, Stunt Kites, Sport Kites and Single Line Kite Flying.  Everyone is encouraged to bring their own kites to fly! Free Kites will be given to the first 100 kids Age 14 & under.
8) CHEYENNE AUDUBON AT THE WYOMING HEREFORD RANCH - Wyoming Hereford Ranch
September 25, 2021 /  8:00am / Free
Birdwatchers of all skill levels are welcome on this free field trip to the Wyoming Hereford Ranch
9) DUELING PIANOS - The Metropolitan Downtown
September 25, 2021 / 8:00pm to 11:00pm / $20
Come laugh and sing along in an evening of musical entertainment directed by your requests!
10) OKTOBERFEST AT BLACK TOOTH BREWERY
September 25, 2021 / 12:00pm to 10:00pm / Free Admission
CHEYENNE! Get ready for Black Tooth's 2nd Annual Oktoberfest!!! Steins, Boots, German food, Live music, Oktoberfest Marzen, Costumes (you're welcome), and Laughs. Space to party (O'Neil Ave blocked off). Raffle tickets, & Prizes.
11) ROCKET LEAGUE TOURNAMENT - The Annex Gaming Cafe
September 25, 2021 / 10:00am to 5:00pm / $15 Player, $30 Team
Duos, Registration Fees Collected When you Enter
12) SUZY BOGGUSS LIVE - Terry Bison Ranch
September 25, 2021 /  7:00pm to 11:00pm /$5–$200
Suzy Bogguss & her band are performing live at the Terry Bison Ranch.
12) WALK TO END ALZHEIMER'S - Lions Park Amphitheater
September 25, 2021 / 9:00am / Fundraiser
South Picnic area. Register in advance at act.alz.org/walk or in person on the day of the event. Participants who raise $100+ will receive Walk T-Shirt.
13) 2021 CHEYENNE FARMERS MARKET - B Parking Lot Frontier Park
Recurring weekly on Saturday thru October 9, 2021 / 7:00am to 1:00pm
Community Action of Laramie County and the Cheyenne Farmers Market, in conjunction with Cheyenne Frontiers Days, are thrilled to announce that the 2021 Cheyenne Farmers Market will return to B Lot at Frontier Park. CFD has once again generously donated their space for the 2021 Market.
The first Market will take place on August 14, 2021 and will continue each Saturday from 7:00 am to 1:00 pm through October 9, 2021. We look forward to returning to a ten-week market next year.
SPORTS
1) WYOMING COWBOYS play Saturday, 25th at 1:30pm against Connecticut Huskies
2) DENVER BRONCOS play Sunday, 26th at 2:05pm against the New York Jets
3) 2021 WHSAA STATE TENNIS CHAMPIONSHIPS
The 2021 WHSAA State Tennis Championships will be held Thursday, Friday and Saturday, September 23rd, 24th and 25th in Gillette.
4) 2021 WHSAA STATE GOLF CHAMPIONSHIPS
The 2021 WHSAA State Golf Championships will be held Friday and Saturday, September 17th and 18th. 2A will be held in Thermopolis, 3A will be held in Lander and 4A will be held in Jackson.