Take A Look At All Of The Fun Things Happening In Cheyenne This Weekend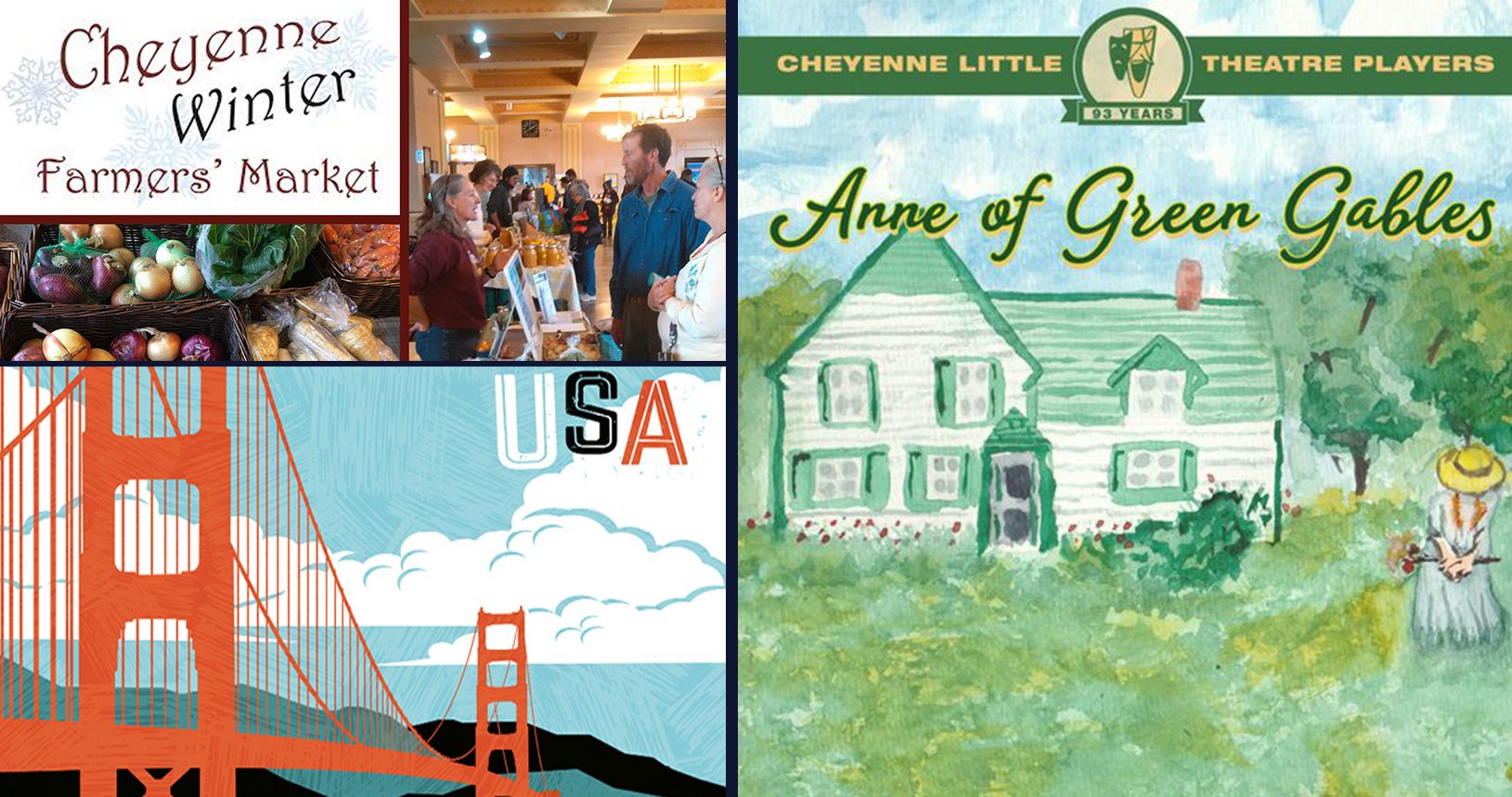 Anne of Green Gables — CLTP at Mary Godfrey Playhouse
February 17-19, 24-26, March 3-6 2023 / 8:00pm to 10:00pm / $14.50-$24.50
Marilla Cuthbert and her brother Matthew request an orphan boy to help work their farm. They are mistakenly sent the high-spirited red-head named Anne Shirley. Knowing they are ill-equipped to raise a child, Marilla attempts to send Anne back to the orphanage. With Matthew lobbying to keep Anne, Marilla ultimately agrees to let her stay at Green Gables. The trials and tribulations Marilla fears come to pass as Anne insults Marilla's best friend, "loses" Marilla's most cherished brooch, smacks the school's prize pupil with a slate, and inadvertently gets her best friend, Diana, drunk on cherry cordial. She also turns out to be bright, charming, resourceful and full of irresistible imagination. Marilla and Matthew admit she is the best thing that ever happened to them, and Anne comes to understand she is a loved, worthwhile person.
Lespecial - The Lincoln Cheyenne
February 17, 2023 / 8:00pm to 10:00pm / $20
Lespecial's signature blend of "heavy future groove" combines head banging heavy prog-rock riffage with bone rattling 808s and sub synths, taking listeners on a journey to the musical netherworld through esoteric soundscapes punctuated by raw, primal energy/power. The band's latest album, "Ancient Homies," finds them at a new sonic level and at the apex of potential for a band that has played together since high school.
Valentine's Day Silent Rave - Laramie County Library
February 17, 2023 / 6:00pm to 8:00pm
It's time to dance dance dance the night away. Join us for our Valentine's Day Silent Rave! You'll get your own set of headphones so you can be dancing by yourself in a room with other people dancing by themselves. It's weird, but it works! You can also request 5 songs that will be added to our playlist for the evening. Spots are limited so sign up today! RSVP Required
40th Anniversary Glass Art Celebration - Cheyenne Botanic Gardens
Open Now through April 1, 2023 / Tuesday - Saturday, 10:00am to 5:00pm / FREE
Remarkable glass art in our 2nd floor Hallway space. Many are for sale this year, so make sure you visit before your favorite piece is sold! Ribbons will be awarded for People's Choice and Artist's Choice, and selection is based solely on the total number of votes each artwork receives. Voting begins January 31, 2023 and will end at 5:00pm on April 1, 2023. Winners will be announced via media outlets.
Cheyenne Symphony Orchestra - Made in America - Cheyenne Civic Center
February 18, 2023 / 7:30pm/ Tickets $10-$50; Livestream $25 per household
CSO and Maestro William Intriligator bring you home with Made in America, featuring works by Barber, Still, Price, and Copland. Plus, D.J. Sparr will be featured on fantastic concerto for electric guitar and orchestra.
"Hands On" Introduction to Stained Glass - Cheyenne Botanic Gardens
February 18, 2023 / 9:00am to 12:00pm
In this 3 hour class, each student will learn how to cut, grind, foil, and solder pieces of their sun catcher from instructor Barb Christofferson of Glass Works Stained Glass Studio.
German-American Genealogy: Researching Your German Immigrant Ancestor - Laramie County Library
February 18, 2023 / 4:00pm - 5:30pm/ Free
We will discuss the complicated history of Germany and Germanic regions of Europe, and the various waves of German immigration to the U.S. along with the many resources available for genealogy researchers both in the U.S. and in Europe.
Winter Farmers Market - Depot Lobby
February 18, 2023 / 9:00am - 1:00pm/ Free
Spend a Saturday morning and find the best local foods and crafts.
307 Altitude Volleyball Fundraiser - East High School
February 18, 2023 / 7:00am - 7:00pm
Bring your A game and come play in a Valentine's themed coed tournament fundraiser for 307 Altitude Purple Hornets. Proceeds assist tournament fees & equipment purchases.
Great Backyard Bird Count: Birding at Lions Park
February 18, 2023 / 10:00am - 11:30am
Join members of the Cheyenne-High Plains Audubon Society and Laramie County Library System for a birding excursion! We will meet in front of the Paul Smith Children's Village before counting birds.
Cary Morin Duo - Railspur
February 18, 2023 / 8:00pm - 11:50pm
Cary Morin Duo Described as "one of the best acoustic pickers on the scene today," Cary Morin brings together the great musical traditions of America like no other.
Beer & Paint Night - Black Tooth Brewing Company
February 18, 2023 / 5:00pm - 7:00pm
Join us for another Beer and Paint Night event on Saturday, February 18th from 5pm-7pm! Enjoy a surprise picture, step-by-step painting tips, and therapeutic fun with the very talented, Danielle Kirby. Grab some friends and enjoy an evening with plenty of quality craft beer and creativity.
Ramonas and The Munoz Family All you can eat Mexican Buffet - Elks Lodge #660
February 18, 2023 / 4:00pm - 8:00pm / $25 per person, Children 7 & under $10
Ramonas Cafe down home Mexican food!
Broomstick Pool Tournament - Cheyenne Moos Lodge
February 18, 2023 / 2:00pm
Come down to play or just to watch and laugh. Broomstick Pool should be a good time for all!
Coffee Run : Rail Yard Coffee Haus
February 18, 2023 / 8:00am - 9:00am
Did someone say coffee? Yes please! Come join us for a pleasant group run. All abilities and experience are welcome, whether you run/walk, or are an elite runner, let's run together!
Cheyenne Book Club Meetup - Laramie County Library
February 19, 2023 / 3:00pm - 5:00pm
Hoping to meet others who share my love of books. I think it would be fun to switch the location of each meeting to members homes where we can also do a potluck each time while we discuss the current book.
Love Your Life, Uncover & Embrace Your Inner Strength & Beauty
February 19, 2023 / 3:00pm - 5:00pm / Free
For women who have given EVERYTHING to everyone else and are ready to rediscover themselves and fall back in love with their lives! You remember that woman who was excited for each day? The one full of wonder, passion, energy, excitement and DREAMS...ya, that woman! It's time to find her again...because she's in there! Online Zoom meeting.