Take A Look At All Of The Frontier Days Fun Happening This Weekend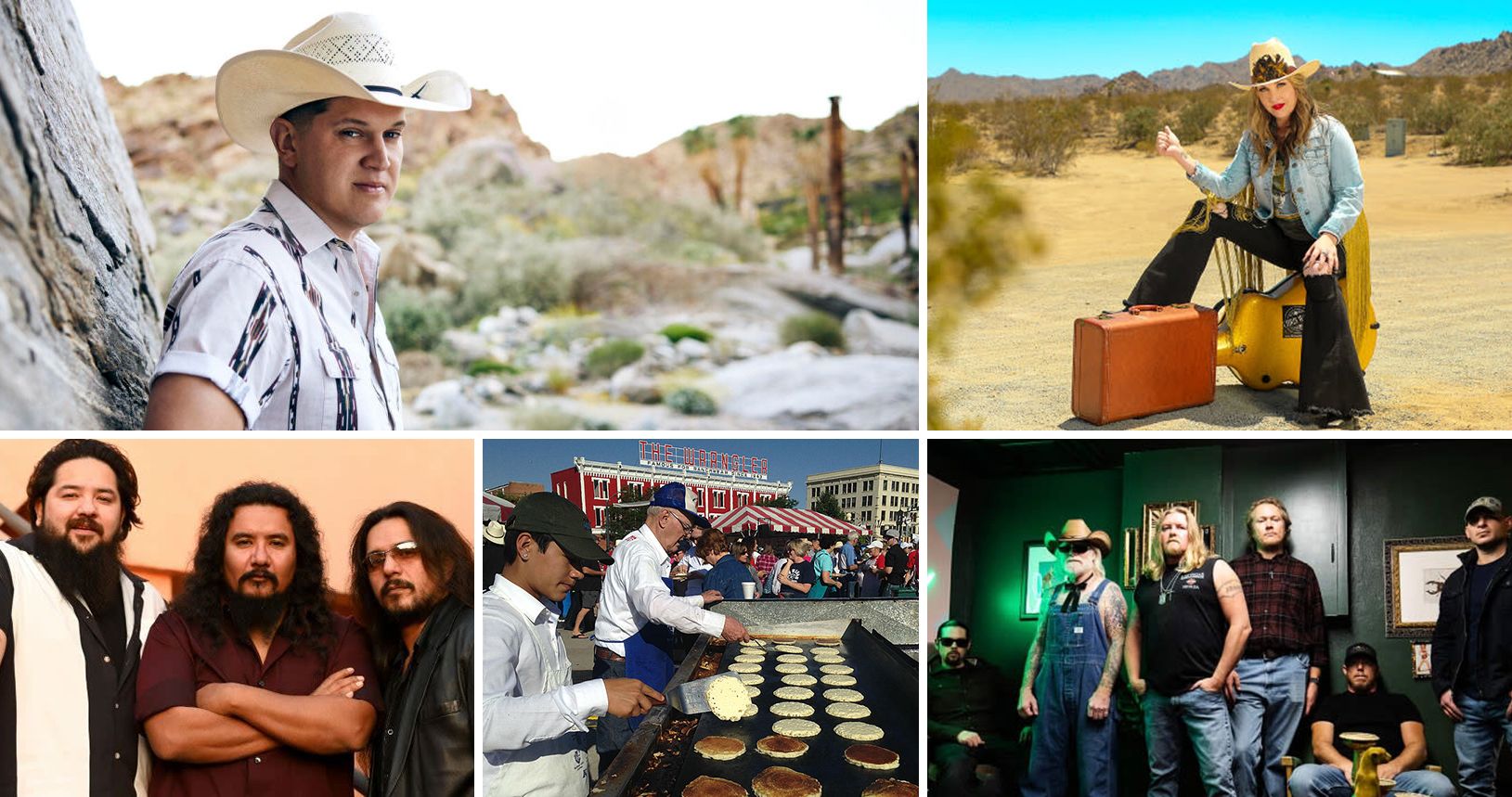 The 67th Old Fashioned Melodrama - Atlas Theatre
July 27 - Aug 6, 2023
A beautiful orphan, a bronc-bustin' cowboy, a sweet young lass who dreams of stardom, a sly snake of a man and more all converge on the Fallen Angel Hotel, owned by Madame Décolleté. Whose dreams will come true? Who will win the day? Find out in CLTP's 67th Old Fashioned Melodrama! Cheer for the hero, boo the villain and have a hoot-hollerin' good time.
The Cheyenne Gunslingers - W. 15th and Pioneer Ave.
July 27 - 31, 2023 / 6:00pm / Free
See gunfights, western skits, and other Wild West activities in Gunslinger Square,15th & Pioneer, in downtown Cheyenne.  All of the shows are family-oriented. Frontier Days shows run daily 6pm and noon on weekends.
Cheyenne Frontier Days PRCA Rodeo
July 27-20, 2023 /1:00pm to 4:00pm /$23-$48
Known for its fast pace and large number of contestants, The rodeo ensures visitors see more rodeo action than they can see at any other rodeo. Cheyenne Frontier Days™ has a modified, tournament-style rodeo format. Every rodeo performance will see event money winners who will advance to semifinals and finals. Finals competition starts with a clean slate on Championship Sunday, where the highest scores and fastest times will be crowned champion! Timed events slack is the qualifying round to make it into the rodeo performances.
Tour and Tea - Rx Tea Time
July 21, 2023 - July 30, 2023 / 11:00am to 4:00pm / $20
Let's have a Tour and Tea at the Historic Nellie Tayloe Ross House during Frontier Days. Go back in time to the 1800's the Victorian Era. Reservations required.
Make it two tours in one: Check out this unique experience that allows you to explore Cheyenne's historic past in Old West fashion! Enjoy two icons of Cheyenne, with a ride on the Cheyenne Street Railway Trolley, followed by Tours and Tea at the Nellie Tayloe Ross house (hosted by home owner Larry, and Rx Tea Time). Both experiences must be purchased separately, and you can book your trolley at cheyennetrolley.com and call Rx Tea Time at 307-461-1574 for tea time reservations!
Cheyenne Friday Market - Cheyenne Shrine Club
July 28, 2023 / 4:00pm to 7:00pm
Shop the freshest produce, sweet treats, handmade goods, and more from our wonderful vendors. You'll find something for everyone, whether you're looking for a unique gift or a delicious snack. Plus, you'll get the chance to meet and support local artisans and small businesses.
Fridays on the Plaza: Los Lonely Boys
July 28, 2023 / 5:30pm to 9:00pm / Free
Los Lonely Boys are an American musical group from San Angelo, Texas. They play a style of music they call "Texican Rock n' Roll", combining elements of rock and roll, Texas blues, brown-eyed soul, country, and Tejano.
Frontier Nights Jon Pardi w/Carly Pearce
July 28, 2023 / 8:00pm to 11:00pm / $72-$275
With a pair of #1 country album debuts – the country music association and academy of country music album of the year nominated heartache medication and his sophomore California sunrise, containing the CMA song and single of the year nominated "Dirt on my Boots" – Pardi has refined and defined a country sound that's long on punch, power and the kind of honkytonk that gets people drinking, dancing and drowning their heartaches.
High Horses - Alf's Pub & Package
July 28,29, 2023 / 8:00pm to 12:00pm / Free
CFD Entertainment at Alfs!
Kenny Feidler - Outlaw Saloon
July 28, 2023 / 8:30pm to 11:00pm / $15
CFD after-parties at the Outlaw.
CFD Pancake Breakfast - Depot Plaza
July 28, 2023 / 7:00am to 9:00am / Free!
Enjoy a free breakfast with visitors from all over the world! Volunteers will serve up more than 100,000 flapjacks, serve 9,200 cartons of milk and 520 gallons of coffee, along with 630 pounds of butter and 475 gallons of syrup!
CFD Grand Parade - Downtown Cheyenne
July 29, 2023 / 9:00am / Free
Join us as people from all over the world take in the sights and sounds of some of the top marching bands and horse-drawn vehicles in the country!  The parade starts in front of the Wyoming Capitol and travels down to the Historic Depot and back to the Capitol.
Frontier Nights Cody Johnson w/Whiskey Myers
July 29, 2023 / 8:00pm to 11:00pm / $72-$275
"It's so hard to watch the fight to get the cowboy back on the radio. Because that's who I am and the lifestyle I live. And I can't sacrifice my integrity for who I am." - Cody Johnson.
Gene Clemetson and The Mashup - Old Chicago
July 29, 2023 / 6:00pm to 9:00pm / Free
What's the mashup? It's an eclectic blend of reggae, country, rock, pop, hip-hop and always with special guests.
Sunny Sweeney - Outlaw Saloon
July 29, 2023 / 8:30pm to 11:00pm / $15
CFD after-parties at the Outlaw.
Cowboy Market 2023 - Cheyenne Ice and Events Center
July 29, 2023 / 10:00am to 3:00pm / Free
Looking for an escape from the blazing sun, scorching heat, and swirling dust? Come and join us for an exciting indoor event featuring over 90 local makers exhibiting their unique handmade souvenirs and gift items.
Southern Fryed - Outlaw Saloon
July 30, 2023 / 8:30pm to 11:00pm / $15
CFD after-parties at the Outlaw.