Support Local Artists, Athletes, and Museums this Weekend!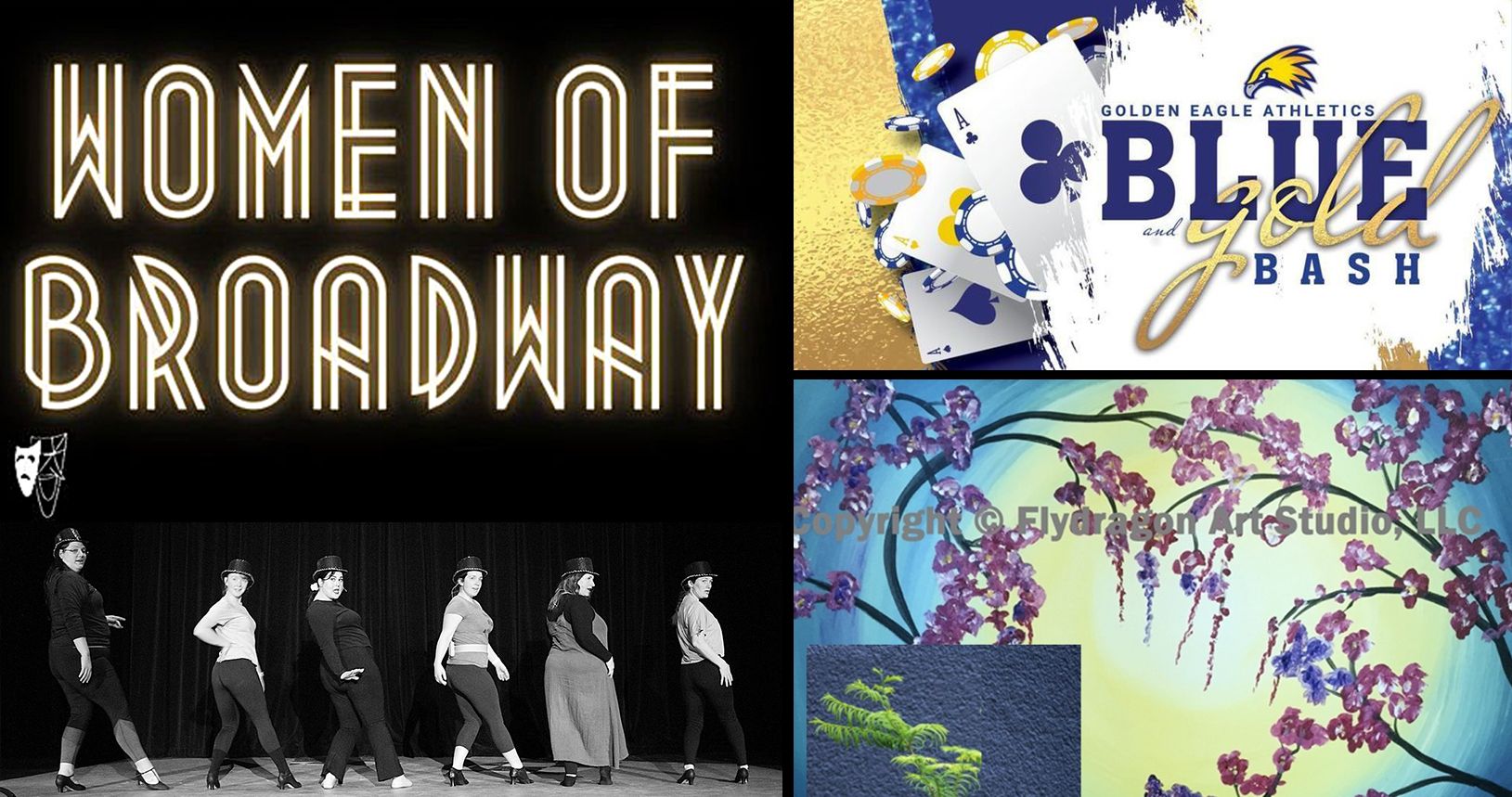 Women of Broadway - CLTP Annual Fundraiser
January 27-28, 2023 / Doors open 6pm, Show at 7pm / $30 for General Admission
Featuring some of Broadway's biggest hits, Live and Silent Auctions, a cash bar, a snack bar and so much MORE on both evenings!
2023 Blue and Gold Bash - LCCC
January 28, 2023 / 6:00pm to 9:00pm / $25/ Ticket
The annual fundraiser for LCCC Golden Eagle athletics held on the campus of Laramie County Community College. All proceeds will go to supporting Golden Eagle athletics. The casino night theme will feature three types of table games, silent auction, raffle prizes, and more!
Plant & Paint Night - Flydragon Art Studio
January 28, 2023 / 6:00pm to 8:30pm / $60
Get ready to find your new favorite hobby! We will be starting out at Sunshine Plant Company building your very own bonsai garden from scratch! Then we will head next door to Flydragon Art Studio to paint some beautiful Plum Blossoms. This class is limited to 15 people.
Winter Fun At Cheyenne Museums!
Wyoming State Museum -2301 Central Avenue
Open Monday - Saturday 9:00am - 4:30pm / FREE
he Wyoming State Museum welcomes visitors of all ages year round. Admission to the museum and all of its programs is free. The museum has something for all ages, from modern exhibits of Wyoming art, history, and wildlife, to a hands-on room where children can learn and play.
Cheyenne Depot Museum - Cheyenne Depot
Open Monday - Friday 9am - 5pm, Saturday 9am - 3pm, and Sunday 11am -3pm/ $8 for Adults, $7 for 60+ and Military, Free for kids 12 and under
The Cheyenne Depot Museum is the steward of the Historic UPRR Depot, a National Historic Landmark. Built in 1886 by the Union Pacific Railroad, it is the last remaining grand railroad station on the transcontinental route, designed by famed architect Henry Van Brunt. Visit the museum to learn about the history of Cheyenne, the Transcontinental Railroad, and see the beloved narrow gauge UC&N Model Railroad built by Harry W. Brunk.
Cheyenne Frontier Days Old West Museum - 4610 Carey Ave.
Open Daily 9:00am - 5:00pm / $12 - General Admission, $11 for Seniors and Military, $6 for Children 6-12, Children 5 & Under free.
Explore history in the making as you walk through the halls of our premier cultural and historical center, centered on the "Daddy of 'em All" itself: Cheyenne Frontier Days™. Start your exploration of Cheyenne's roots and wander through the decades, hearing the stories of rough-and-tumble cowboys, Hollywood starlets, and Nashville superstars. You also won't want to miss one of the most extensive collections of carriages west of the Mississippi, most of them road-ready! We are here to tell the story of the west and the great adventure of the "World's Largest Outdoor Rodeo and Western Celebration