Stay Active And Support The Cheyenne Animal Shelter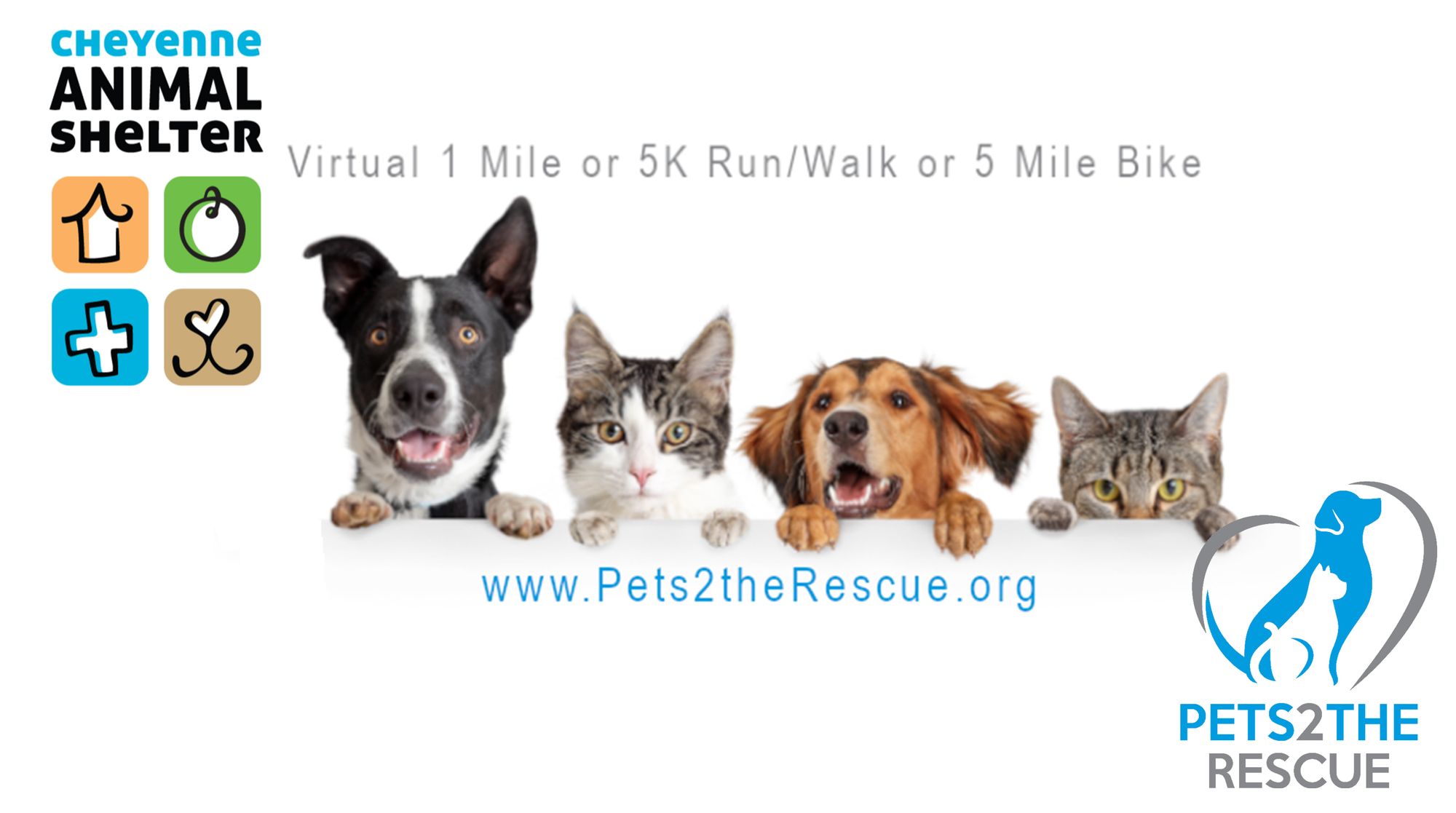 Looking for a way to stay active? We have the answer for you! The Cheyenne Animal Shelter is teaming up with Pets 2 the Rescue, which is annual virtual run/walk/bike event that raises money for non-profit animal shelters across the US. This easy and fun event is a great way to get some exercise, and at the same time raise funds for the CAS.
To participate you can choose a virtual 1 mile or 5K to run, ride your bike or even just go for a walk. You can register at any time between May 1- June 1 for only $10, and the great thing is 100% of your registration fee will go directly to the CAS or any other shelter you choose. To sign up go to pets2therescue.org, and select your shelter of choice. Lets get active and help all of the dogs and cats that need our help during this difficult time.