So Many Fun Things Happening This Weekend - Don't Miss Out!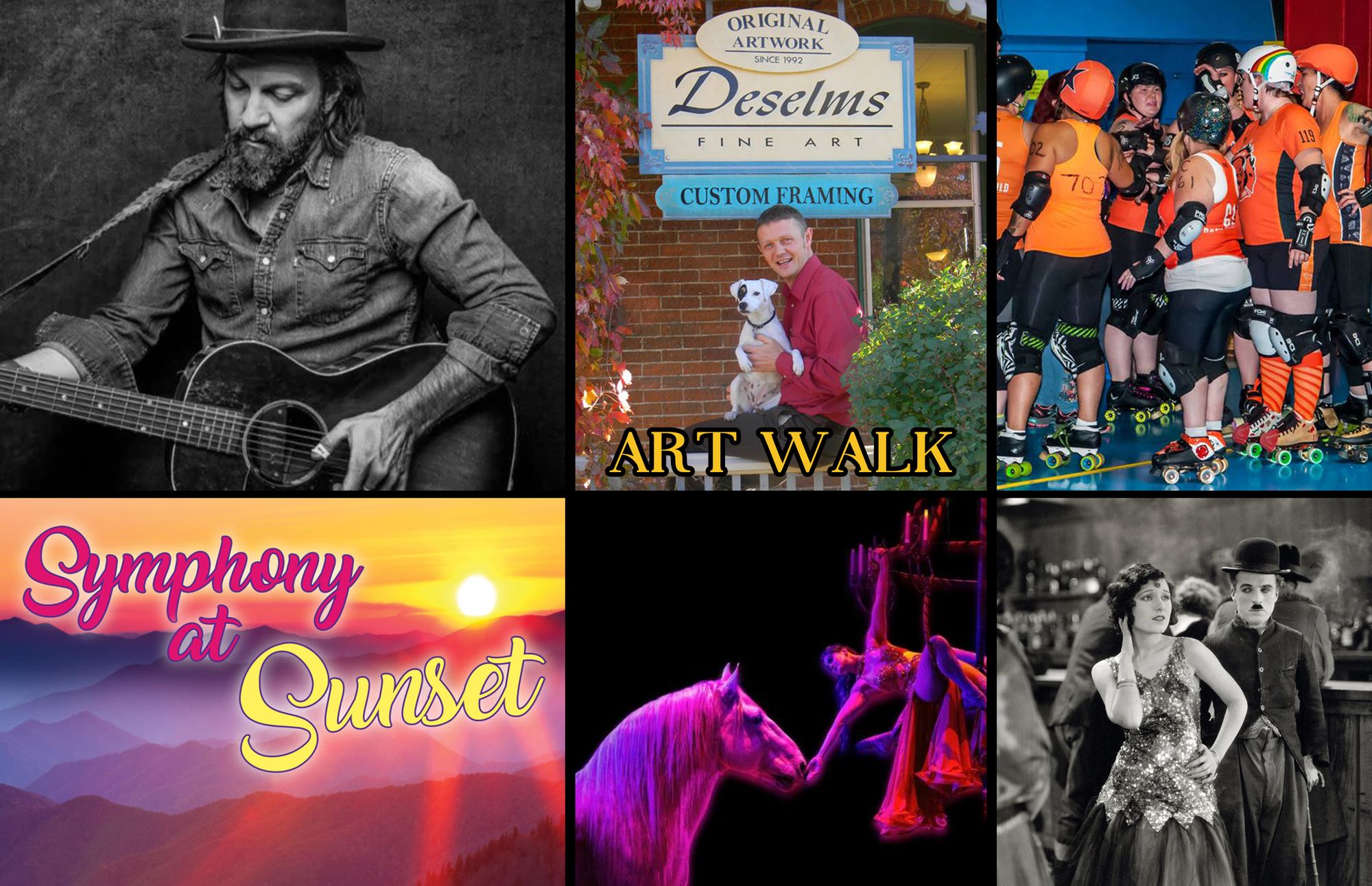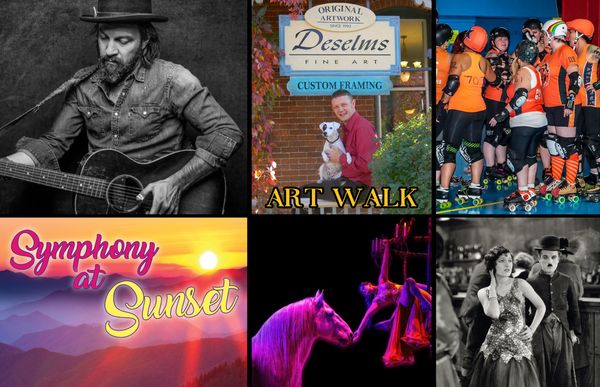 1) Capital City Whiskey Tasting - Blue FCU Event Center
June 3, 2022 / 6:00pm to 9:00pm / $50
Magic City Enterprises will be hosting its 2nd annual Capital City Whiskey Tasting fundraiser this Friday. Enjoy a cash bar, local Wyoming spirits, live and silent auctions, live music, and heavy hors d'oeuvres!
2) Fridays on the Plaza: Jalan Crossland with The Low Road - Depot Square
June 3, 2022 / 5:30pm to 9:00pm / FREE
Jalan Crossland is nationally acclaimed by audiences, critics, and his musical peers as being a premier acoustic guitarist, banjo player, singer-songwriter, and engaging showman. Along with dozens of regional contest awards, his extraordinary guitar work earned him National Fingerstyle Guitar Championship Runner Up honors in '97 and the State Flatpick Championship title of his home state in 1999. His 2017 album, "Singalongs For The Apocalypse", won Wyoming Public Radio's People's Choice - Album Of The Year award. In recognition for his contribution to the arts in Wyoming, he was bestowed the Governor's Arts Award in 2013.
3) Monster Pots - Silver Sage Ceramics
June 3, 2022 / 6:00pm to 9:00pm
Join us for a one-time experience learning how to hand-build a unique Monster Pot! Make it a couples night or come flex your creative muscles! All levels are welcome. Appropriate for ages 10 and up. All materials, instructions, and tools to personalize your gnome will be provided. Choose your glaze at the end and we will call you after the final firing. Please allow 3 weeks for the process to be complete.
4) Open Mic Night - Paramount Café
June 3, 2022 / 6:00pm to 8:00pm
Open to all types of performers, musicians, poets, and comedians with a limit of 10 minutes or 2 songs!
5) Them Dirty Roses - Outlaw Saloon
June 3, 2022 / 8:00pm to 11:00pm / $15
Born and raised in the Bama clay, these boys are as southern as they come. Taught how to bend a string and break a heart by Skynyrd and Hank, brothers James and Frank Ford along with their hometown friends Andrew Davis and Ben Crain formed the southern rock band known as Them Dirty Roses. Piling into an RV with their belongings, their instruments, and all the whiskey they could carry (in the cooler), they made their way from Gadsden, AL to Nashville, TN. All living all under one roof, Them Dirty Roses are a living example of the quintessential rock and roll American Dream. Their live show calls for a shot of whiskey and a 2 for 1 special -- BUT what that really means is you better be ready to throw back 12 for 6 and shake it with Them Dirty Roses.
6) Cheyenne Art Walk
June 3, 2022 / 5:00pm to 8:00pm
Join us Friday, June 3rd, 2022 as we showcase Deselms Fine Art for the First Friday Artwalk!  We'll be featuring:
7) Coalfire Saints Acoustic Show - Black Tooth Brewing Co.
June 3, 2022 / 6:00pm to 9:00pm / FREE
Join Drew and Jason from Coalfire Saints for an all acoustic show!
8) Western Vista Food Truck Rally
June 3, 2022 / 11:00am to 2:00pm
We have several food trucks that will be on site: Wyo Philly Wagon, Tumbleweed Tacos, Munchin Moose Express, Silva's Traveling Grill, Sweeter Things, LLC, Brodell's BBQ & Southern Squeeze Lemonade.
9) All Levels Wheel Throwing Class - Silver Sage Ceramics
6/4/2022, 6/11/2022, 6/18/2022, 6/25/2022 / 9:00am to 12:00pm / $150 plus tax
This course's small class size allows our instructor to assist students and tailor individual lessons as needed to help you grow your skills with spinning clay. This course meets once a week for 4 weeks on Saturdays at 9 a.m. Beginners will learn the basics of learning how to throw on the pottery wheel. We will start by building your confidence in centering to making fully functional pieces like mugs or bowls. We will then spend a session on surface treatments and glazing your favorite pieces. It's not as easy as it looks, but we know you can do it with a little help from our instructors. Our small class size benefits you with more one-on-one attention from the instructor and a chance to get to know each other.
CLASS FEE INCLUDES 12.5 lbs. CLAY, STUDIO GLAZES, FIRING & BASIC TOOLS
10) Bruise-a-palooza - Cheyenne Ice and Events Center
6/4/2022, 6/5/2022 / 8:00am to 5:00pm / $10 for one day, $15 for both
Come watch juniors and adult's bout it out! 2 DAYS 8 Bouts, what more could you ask for!!! Skaters from all over will be joining to showcase their levels of experience and have a fun time skating and making memories!!Doors open Saturday at 9am
Juniors start at 10am with adult to follow at noon, then another bout each in the afternoon. Doors open Sunday at 8am with Juniors starting at 9am and adults follow at 11am, with each playing another round each in the afternoon.
There will be a silent auction/raffle and some local vendors to showcase their businesses. So, bring the whole family and see what roller derby is all about and maybe you will want to join too!!
11) Buzz Brothers - Bunkhouse Bar & Grill
June 4, 2022 / 1:00pm to 5:00pm
We're kicking off the Summer with Saturday afternoon venues on the Deck. We'll have LIVE MUSIC every Saturday till Labor Day!
12) Cirque Ma'Ceo - Laramie county Community College
6/4/2022, 6/5/2022 / $20-$60
Cirque Ma'Ceo is a revolutionary theatrical phenomenon like no other. Mesmerizing acrobatic feats, aerial dancing, and exotic horses. We are proud to showcase the most beautiful horses and human artists from across the globe. Step into our exclusive universe and settle back in time. An emotionally charging, up close and personal, luxurious experience. Come feast your senses on the beauty and mystery through the adventure of Cirque Ma'Ceo.
13) Cornhole Tournament for Black Dog Rescue
June 4, 2022 / 12:00pm to 5:00pm / $60 per team of 2 to participate, free to the public to attend
The 3rd Annual Cornhole Tournament + Block Party, will take place at Civic Commons Park on Saturday, June 4th from noon-5pm. Join us for live music, raffles all day, food trucks, and delicious drinks from our Bison Beverage beer trailer!
The tournament is regulation, double-elimination and includes monetary prizes for the top three teams! Plus, the winning team will have their name on a plaque at Danielmark's Brewery. Team registration includes the official tournament T-shirt and a drink ticket per player.
14) Family Day: Dino Day - Wyoming State Museum
June 4, 2022 / 10:00am to 2:00pm / FREE for All
At this year's Dino Day you can learn what it takes to be a paleontologist and why they study the prehistoric past. Look up at our field of dinos to see how tall some of our favorite dinosaurs were, explore a tunnel through time, learn about dinosaur eggs, and even help the UW Geological Museum prepare some fish fossils. Reserve your one-hour time slot for FREE!

15) ForMak 5k - Lions Park
June 4, 2022 / 9:00am to 3:00pm / $30 registration fee
The ForMak 5k will be at the North Lion's Park pavilion (next to the aquatics building). Same day registration will start at 9am, race starting at 9:30am. There will be food trucks, raffle/auction (done by Alf), face painting and games for kids.
16) Maury Brown Free Fishing Day
June 4, 2022 / 8:30am to 3:00pm / FREE
Maury Brown Kids Fishing Day is the perfect opportunity for young anglers to pick up the skills and equipment they need to get started fishing. Kids who attend the event will get the following: Free fishing pole, tackle box, and tackle, Tips and instruction from coaches, A chance to earn prizes for catching tagged fish in the Fish Rodeo, Free lunch, Free shuttle from WYDOT leaves promptly at 8:30 am and returns around 3 pm. Come join us for a day of fishing, activities and fun at Maury Brown Kids Fishing Day.
17) Operation Victory Warrior Poker Run
June 4, 2022 / 12:00pm to 6:30pm / $30 for driver, $20 for passengers
High Country Cheyenne will be your starting point for this 138 mile Poker Run to benefit Operation Victory Warrior. Registration and first draw will be from 12-1pm with stops at:Knotty Pine Saloon - Pine Bluffs WY
Mikes Saloon/Albin Bar - Albin WY (Homecooked Sliders)
Bunkhouse Bar and Grill - Cheyenne WY
Cheyenne Cruise Nights - 24th Street & Central (Graffiti Cuisine Food Truck)The top three hands win collectible knives! Entry fees include a t-shirt. Let's make a difference in Cheyenne together
18) Summer Reading Kick-off with Mr. Kneel - Laramie County Library
June 4, 2022 /10:15am to 11:15am / FREE
Start the summer off at the library with a performance from Mr. Kneel, hip-hop emcee extraordinaire! With beatbox and vocal percussion, Mr. Kneel can make magic and emotion! You won't want to miss this exciting event.
19) The Gold Rush - Atlas Theatre
6/4/2022, 6/5/2022 / $10
Come to the Atlas Theater and watch The Goldrush, a classic comedy and silent film. Accompaniment provided by Dave Niemann. Saturday showing at 7:30 pm, Sunday showing at 2 pm.
20) Walk MS Cheyenne
June 4, 2022 /8:00am / There is no fundraising minimum but we encourage all participants to raise a minimum of $50.
Every step you take at Walk MS leads to something greater. With accessible routes that are stroller- and mobility device-friendly, there's nothing quite like looking around you to a sea of orange-clad people who want to support you and the MS community. The next step you take could be the last in our journey toward a world free of MS. Build your team in your community and join the movement.
21) Spring into Summer Arts and Craft Show - Saddle Ridge City Park
June 4, 2022 /9:00am - 3:00pm
Enjoy some sunshine and come support our local small businesses and artists at this HUGE outdoor craft show! With over 50 vendors, food trucks, fun, and sun, you won't want to miss this event!
22) Cheyenne Cruise the legend: Meals on wheels
June 4, 2022 /1:00pm - 4:00pm
Join us Saturday June 4th, 2022 as the featured charity for a Cheyenne Cruise night!
23) Blue 2nd Annual Car Show
June 5, 2022 / 10:00am to 2:00pm / FREE
See the cool cars people in our community have or come show off your own ride and have the chance to win awesome prizes! Food will be available on site from some great local food trucks. Competition categories: Best Blue Car, People's Choice, Best Classic Car (pre-1979), Best Modern Car (post-1980).
24) Stretch and Sip w/ Guest Speaker Dr. Kristy Van Kirk - The Metropolitan Downtown
June 5, 2022 / 11:00am to 1:30pm / $35
Come enjoy an hour long yoga class led by Theresa Hansen, followed by guest speaker Dr Van Kirk, brunch and breakfast cocktails. Ticket includes one hour yoga session, one brunch food item, and 2 free beverages (choice between mimosa, bloody mary, or beer). Must bring your own mat.
25) STRIDE Ride 2022
June 5, 2022 / 12:00pm to 5:00pm
This poker run is being hosted by individuals to support the good works done by STRIDE Learning Center for the kids in Laramie County who need their services. 100% of the funds raised during this poker run will be donated directly to STRIDE at the conclusion of the poker run. The Poker Run will START at Ken Garff Cheyenne where you will purchase your poker sheet. (**This is also the location of the annual STRIDE Ride**, please check out STRIDE's page for information on that event) It will END at AmVets Post 10 (now at 1320 Ridge Rd).
26) Symphony at Sunset - Lions Park
June 5, 2022 / 7:00pm to 8:30pm / FREE
Join CSO for a FREE pops concert in the park! Cheyenne native Julie Sorensen guest conducts this fantastic concert! With light classics, movie music, patriotic tunes, and more, there's something for everyone! Bring the whole family, plus lawn chairs or a blanket; food trucks will be on site for food purchases.