Recipe: Pizzagaina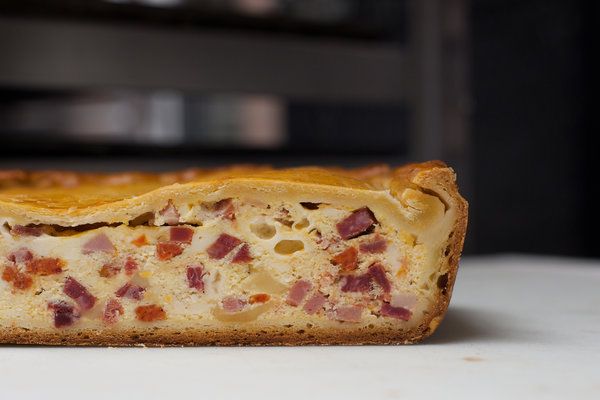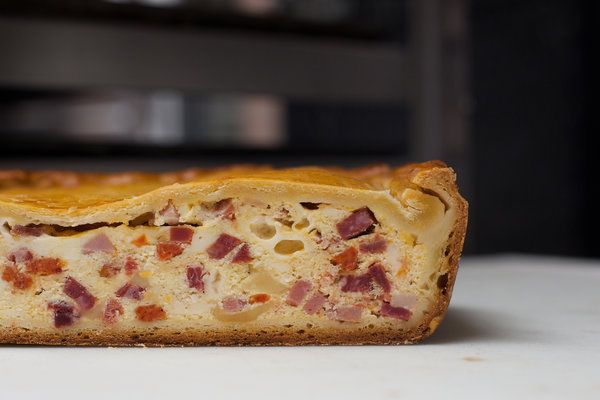 Disclosure: This is NOT a dieting recipe. Deriving from Sicily, this recipe has been an Easter favorite of many Italian families for decades. If you are looking for something new and delicious. consider giving this one a try..
For the crust:
4cups flour
1 egg beaten
3/4 cup shortening
1/2 teaspoon salt
Make like pie crust. Roll out to cover bottom and sides of pan. Put in filling and cut strips for the top.
For the filling:
1 lb salami
1/2 lb pepperoni
1/2 lb abruzzi salami
1/4 lb capicoli or prosuti or some of each
1 lb basket cheese
1/2 lb mozzarella
1/3 cup grated cheese
3 lbs ricotta cheese
5or 6 eggs
Put ricotta in large bowl, add all cut up ham and cheese, add eggs one at a time and stir after each addition until mixture falls from spoon in one lump.
Put into crust put strips across top. Use a 9x12 or 9x13 pan. Bake at 350 for about 1 1/2 hours until top browns and shrinks. Put on rack to cool.