New Year, New Business Opens In Downtown Cheyenne
Happy Grand Opening to Board & Brush Cheyenne! Located at 1719 Pioneer Avenue, this new studio is bringing creative DIY workshops to Downtown Cheyenne! Studio Owner Kim Brokaw has spent countless hours getting the space ready and her hard work certainly shows! This really cool new business was welcomed by the Downtown Cheyenne community over this past weekend during their Grand Opening.
If you're really into making crafts for your home, this is the spot for you. Great for date night to girl's night, you can learn to make awesome decorations for your home and more. Experience is not needed. Just bring your creativity, and they will provided the education, materials and fun! Sign up for a Workshop that they put on, and you will be on your way to making beautiful decorations for your home. Word has gotten around about the new business as some of the Workshops in January have already sold out.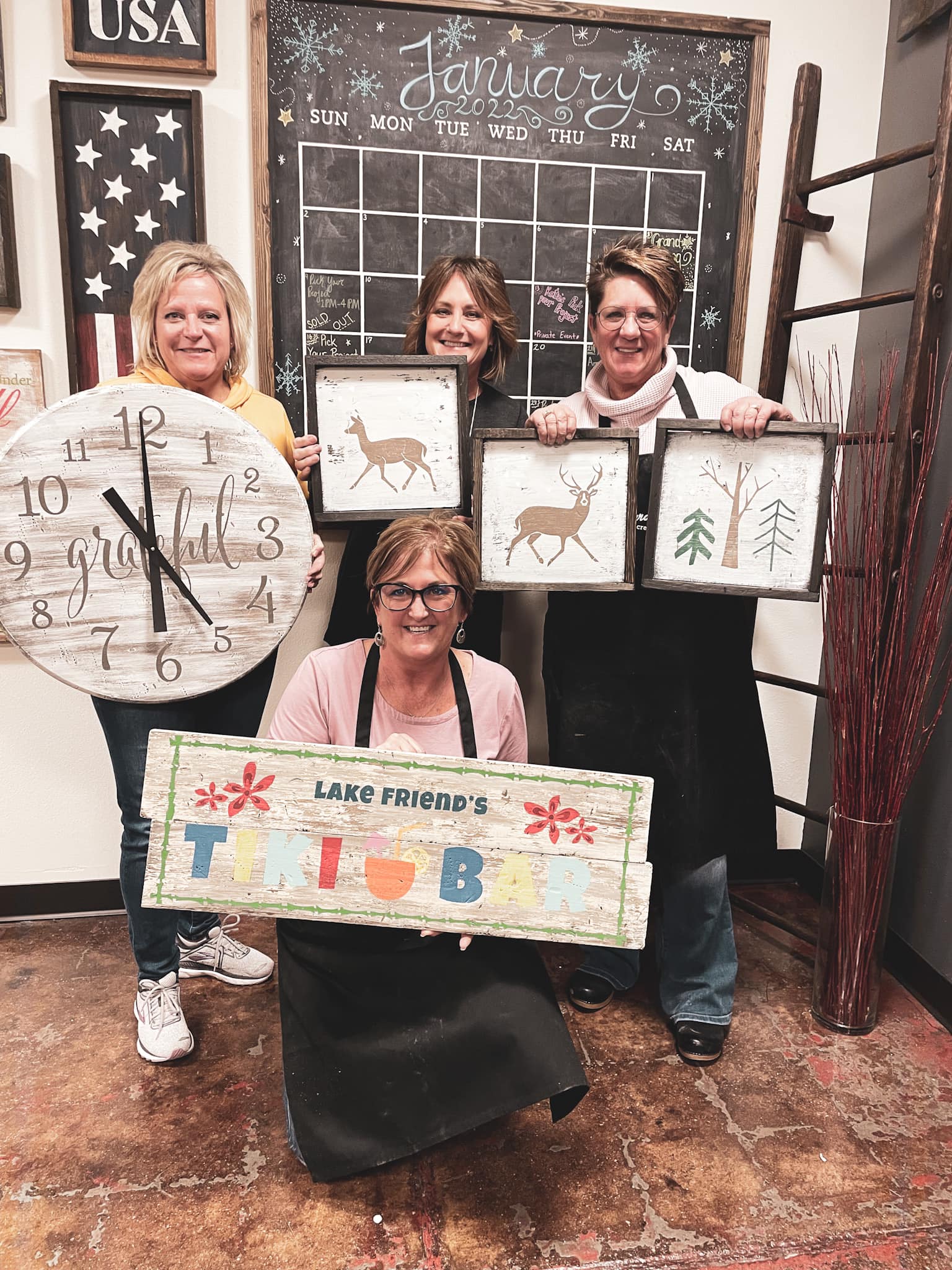 Board & Brush offers a wide variety of hands-on, private experiences from workshops, private parties, bridal showers, bachelorette gatherings, children's birthday bashes, corporate events, and fundraisers. All educational workshops are a flat fee and include everything you will need to leave with a beautiful, classic wooden piece to adorn your walls and the skills to make another at home!
Go to boardandbrush.com/cheyenne to find a date and time that works best for you and your friends or family (the more, the merrier!). Browse the online gallery to pick your design. Choose your favorite design from one of many, including quotes, kitchen, laundry, sports, children, family and other designs. Once you know your design, fill out the sign-up form and click on the "Complete Registration" button. Sessions typically last three hours, but these can vary a bit depending on the studio. Be sure to arrive a little early to find your seat and get settled in.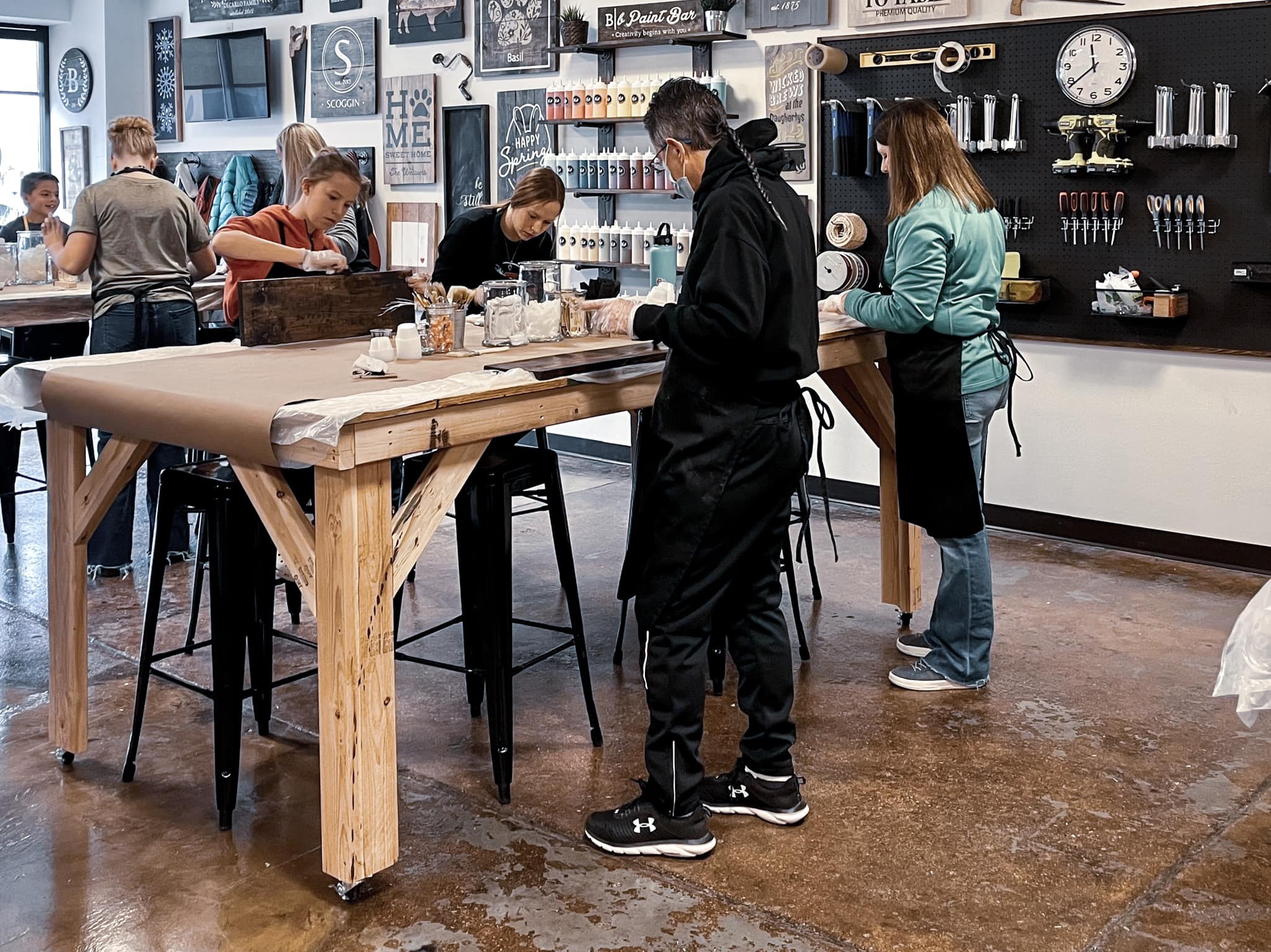 Unable to attend a Board & Brush workshop? Not to worry – you can still shop for a wide variety of premade signs, boxes, trays, porch signs, @HOME KITS, and more through at the Board & Brush Cheyenne Creative Studio!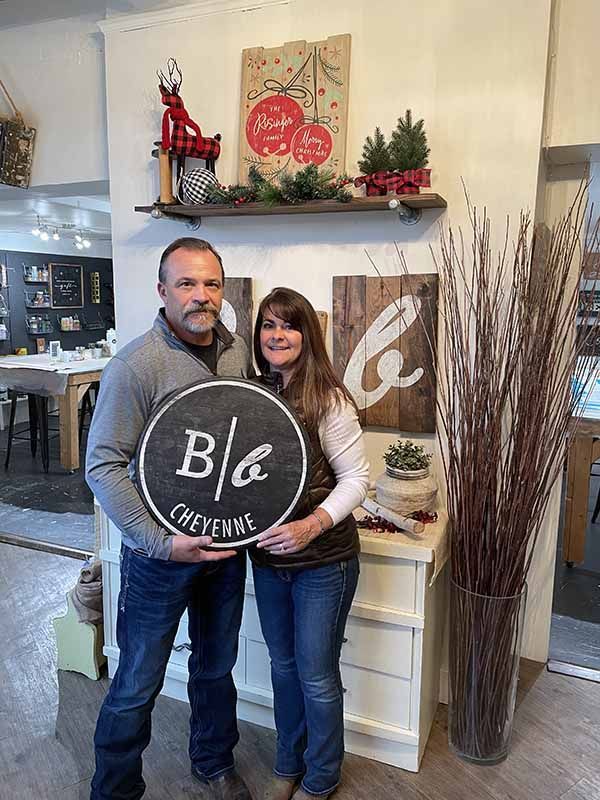 Meet the owners of the Board & Brush Cheyenne Studio, Kim and Richard Brokaw. They have always enjoyed time in the wood shop together, building and crafting just about anything - from furniture and décor pieces, to fencing and home/barn remodeling. Both are graduates of the University of Wyoming, with Kim now working as a full-time realtor and with Richard in the financial services industry. Neither vocation allows for the creative juices that are constantly flowing, which is what makes Board & Brush the perfect adventure!
The Brokaws have twin boys and are looking for a way to teach their kids about owning a business. Board & Brush will be a family adventure that allows them to work together and still schedule time to play and travel together. While attending her first Board & Brush workshop, a friend said, "you should do this!" and the idea was born. Kim and Richard love the B&b brand and are so excited to share this creative business with customers and friends!