New Housing Development Underway In Cheyenne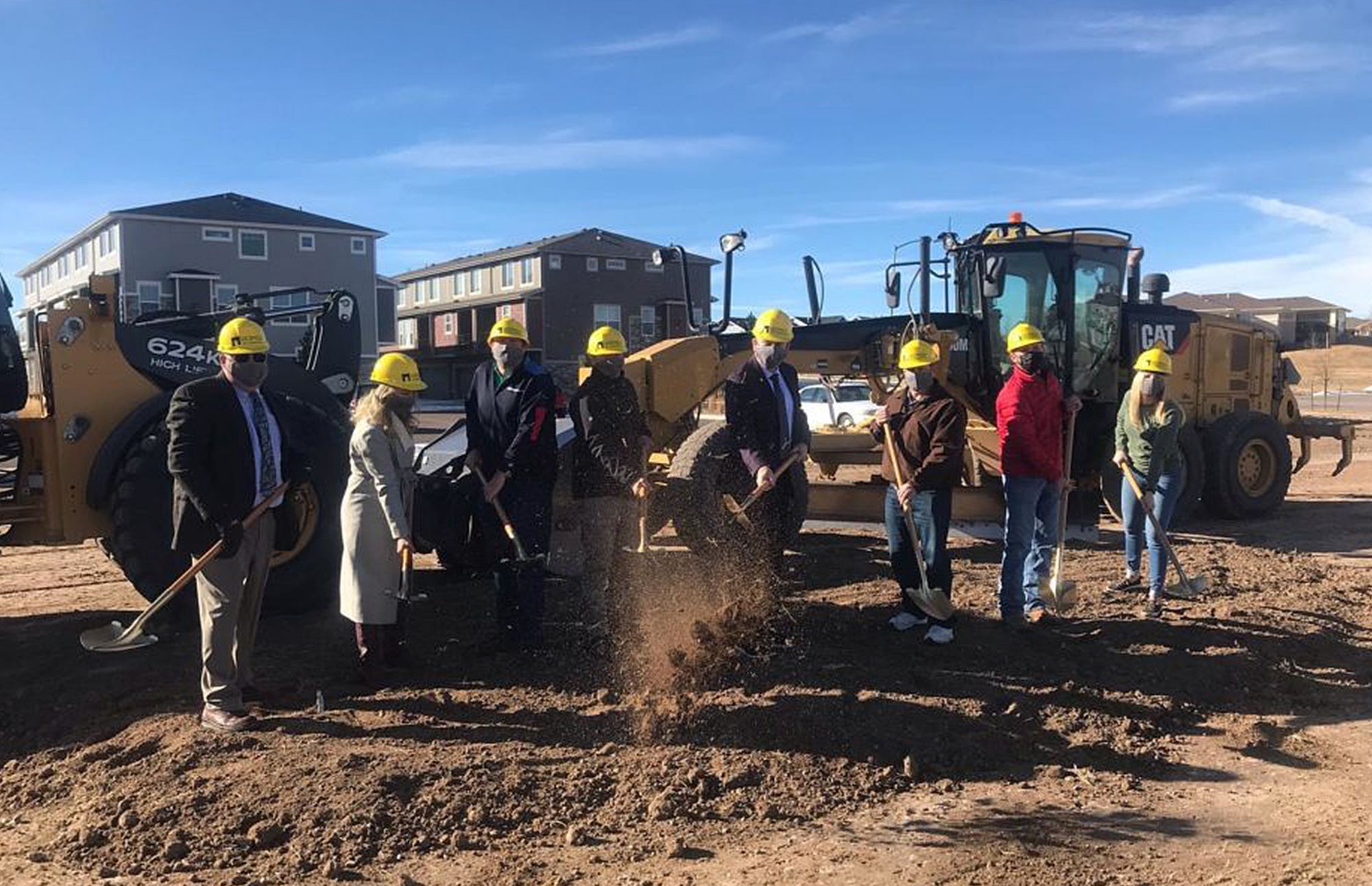 A new 45-unit residential space featuring high-end condos paired with an outdoor plaza, and business amenities is being built at The Commons at The Pointe Plaza. Earlier this month Guardian Companies and MBX Architecture held the groundbreaking ceremony at the new residential development site off of Faith Drive.
During the ceremony, Mayor Collins exxplained with the housing shortage of over 2,000 units "..we need to celebrate every opportunity we have to have new housing get built here in Cheyenne, especially at this quality level".
The new complex will be comprised of four stories, the lower level being a protected parking garage, the second and third floors will be rentals/condos, and the top-level may include a penthouse and upper-end suites. The design of the complex was done in such a way to help protect the space from Wyoming's winds. This new space will also proved neighborhood services such as restaurants. The project is scheduled to finish within the next 12-14 months.
During the groundbreaking ceremony Ross Malinski, Managing Partner of Guardian Companies said "From the beginning, our intent was to bring something very special to the community."  Their goal is to bring quality, amenities and architectural harmonies to the Pointe Plaza.
Businesses who are interested in establishing a location in this new development should contact #1 Properties own Angie Depew at 307-421-3064 to learn more about this exciting opportunity at The Pointe Plaza.