Metropolitan Awarded For Helping Preserve Cheyenne's Commercial-built Heritage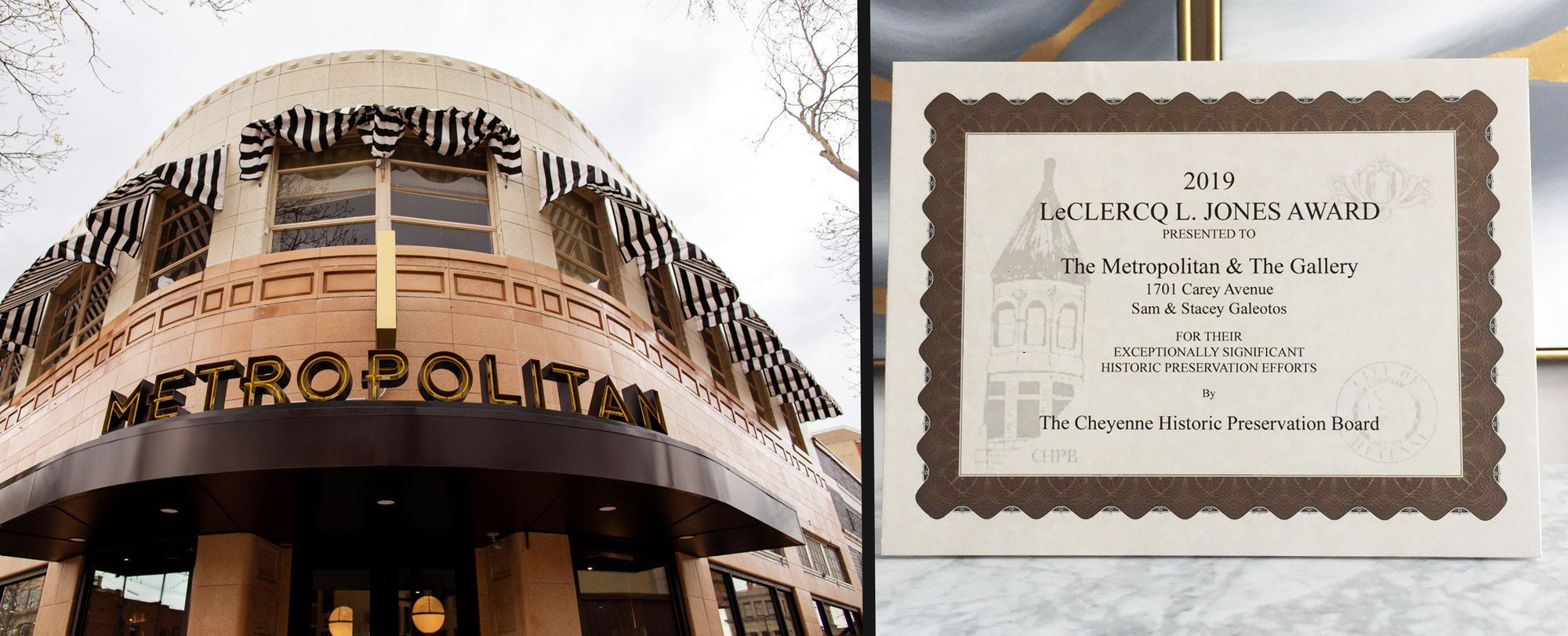 The Metropolitan and the Gallery at The Met were awarded this year's LeClercq Jones Award presented by the Cheyenne Historic Preservation Board (CHPB). Each autumn, the CHPB presents this award in recognition of exemplary historic preservation efforts to a non-residential business or entity for its efforts to preserve, restore, or reconstruct the property. The Metropolitan and the Gallery at The Met received the LeClercq Jones Award on November 19th, 2019.  
In addition to the LeClercq Jones Award, in May of each year the Historic Preservation Board awards the prestigious Dubois Award to a residential homeowner for preservation of a residential property. A great way to see some of these wonderful historical buildings is to attend the annual Tour the Legend in September.