Ready To Remodel Your Master Bath? Checkout What Is Trending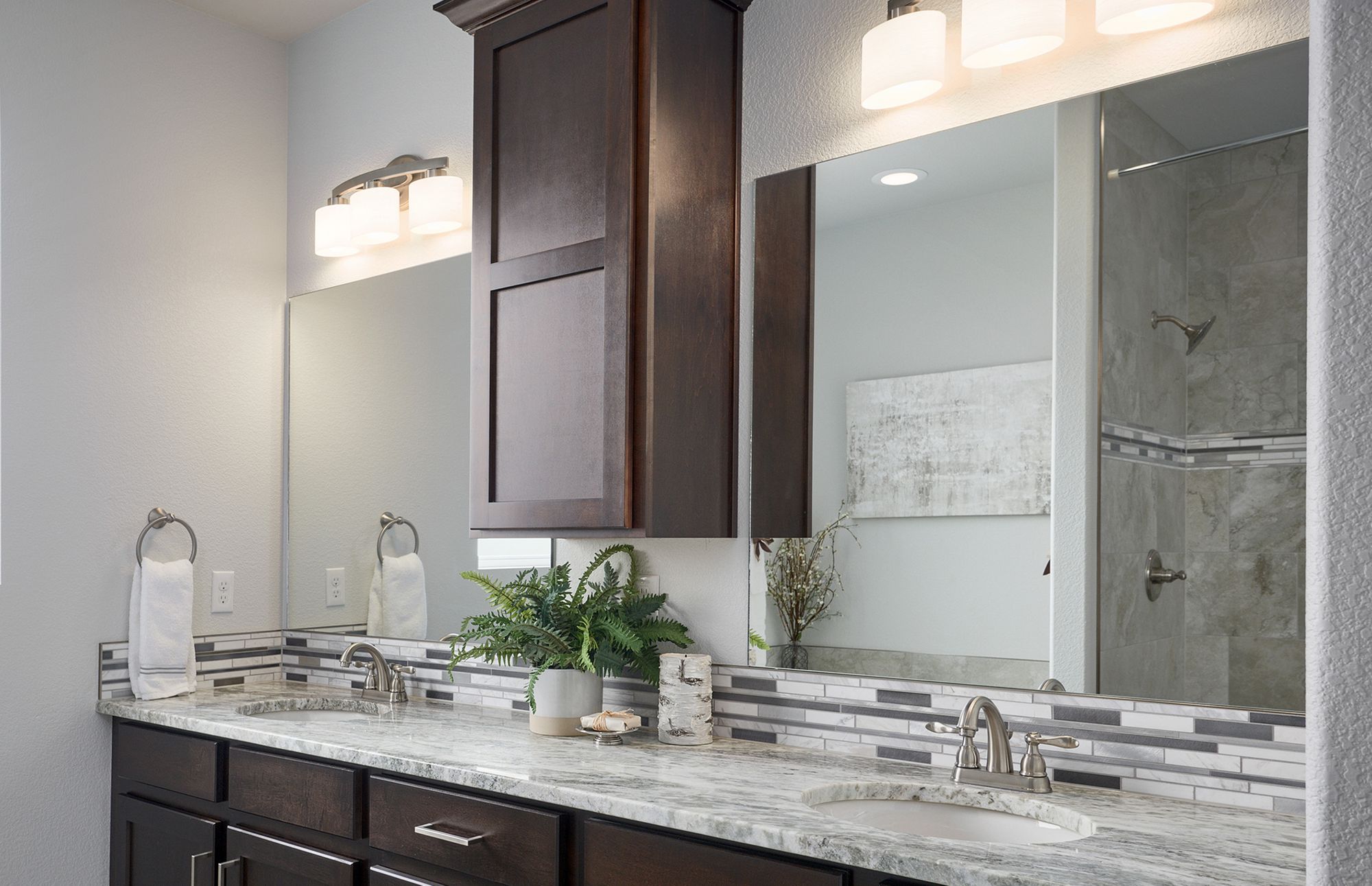 When it comes to resale value of a home, remodeling your master bath is arguably one of the most important investments you can make. Plus making your master bath beautiful and fresh is a great way to bring serenity and happiness into your home to start off your day.
Homeowners are renovating their master bathrooms to have space outfitted for two. According to the 2019 U.S. Houzz Bathroom Trends Study, double sinks in the master bath are on the rise (69% in 2019, up form 66% in 2018). Undermount sinks are favored over drop-in or vessel.
To go along with the double sinks, those large one piece mirrors are being replaced with two separate mirrors. However, the master shower is one place that is being increasingly set up for one. Dual showerheads are on the decline slightly form 28% in 2018 to 23% in 2019.
Although homeowners are getting away from dual showerheads, upgrading the shower during a master bath renovation is high on the list with 83% of renovators taking on this job. Over half are increasing the shower size to incorporate nice roomy showers into their designs.
The overall style of master bathrooms are also seeing a significant shift when it comes to remodeling. Contemporary style is starting to take a backseat with it falling in popularity from 23% in 2017 to 16% in 2019. In 2018 Farmhouse style peaked at 7%, but fell to just 4% in 2019. So what style is hot right now? Both transitional and modern styles are gaining in popularity, with both increasing to 21% and 20% in 2019 respectively. This up 5 percentage points from 2018.
Medicine cabinets are also getting a fresh look. According to the trend study, 31% of renovators are upgrading their medicine cabinets. Many homeowners are opting for a custom or semi-custom cabinet with features like mirrors on the inside, lighting, hidden plugs, and even anti-fog systems.