#1 Properties' Marketing - Second To None

Great marketing helps find the right buyer to purchase your home. Not only does a buyer need to be able to find your listing, they need to be captivated by it. Your home needs to make a great first impression in a matter of seconds to get a buyer's attention. #1 Properties offers maximum exposure for your property with a proven system that is sure to get your home sold.
#1 Properties consists of a synergetic and knowledgeable team of 90+ real estate experts that are ready to provide the very best marketing exposure for your property through an array of marketing tools.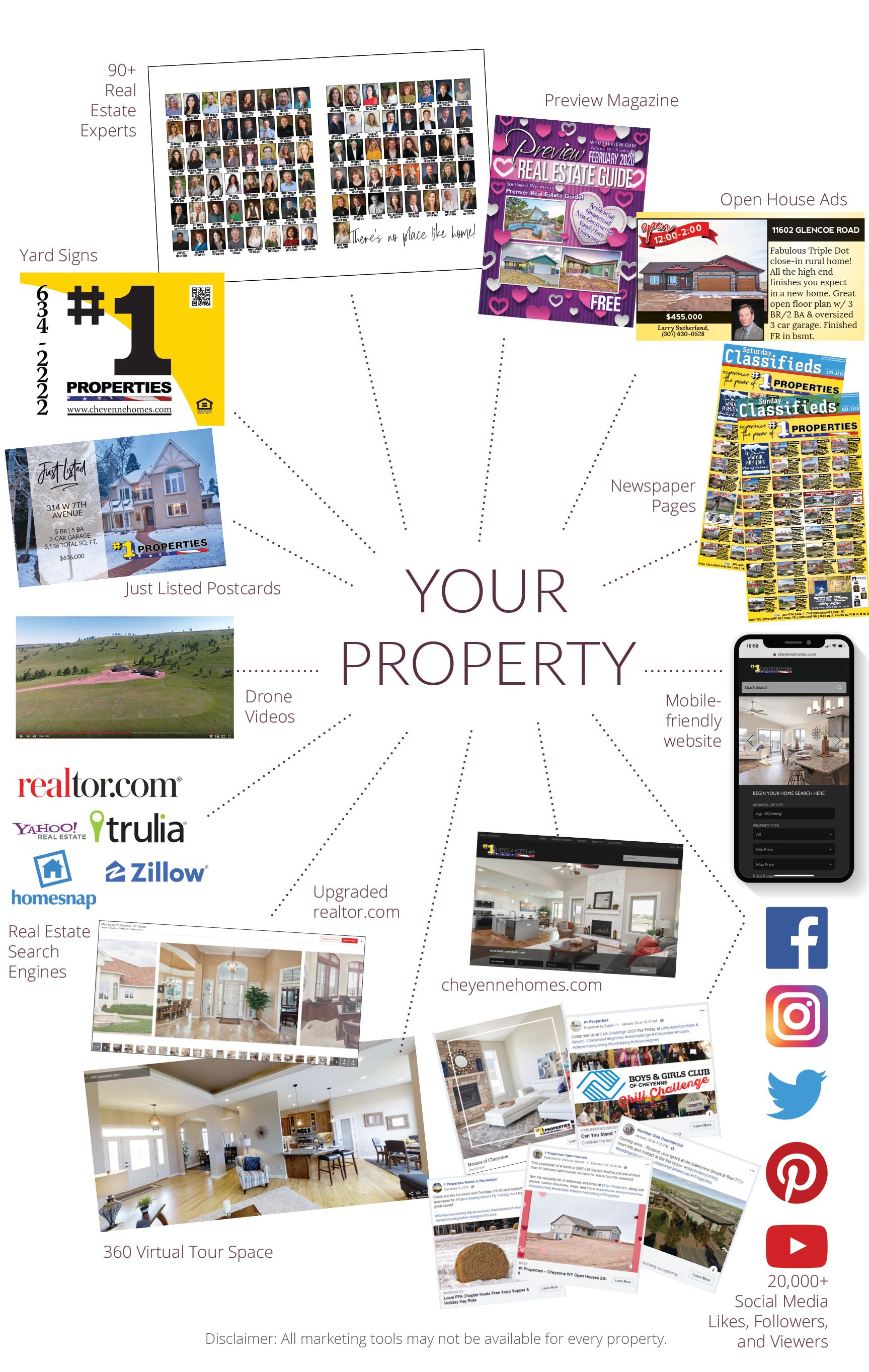 Print Advertising
When a home first goes on the market Just Listed Postcards are sent out through direct mailing in the Cheyenne area. High-quality, professional, custom property brochures are created for the property. An eye-catching yard sign will be placed in the home's yard. Two full-page color ads are placed in the newspaper each weekend to market homes and advertising open houses. On average #1 Properties' agents host 40 open houses every weekend. They also provide custom display ads every month in Preview Magazine.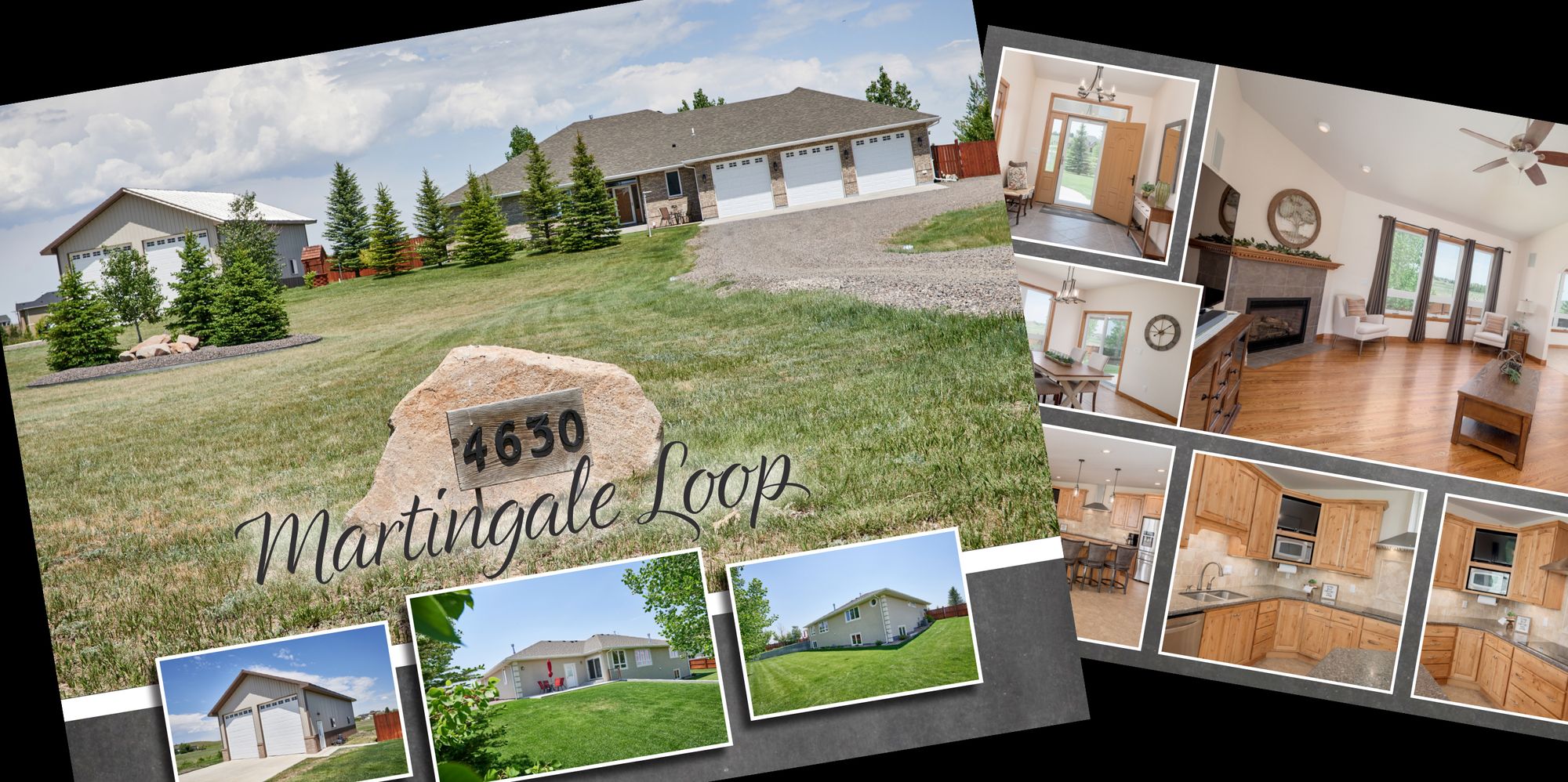 Online Marketing
All of #1 Properties' listings are beautifully displayed on their mobile-friendly website at cheyennehomes.com. Listings are also represented on real estate search engines such as: Homesnap, Realtor.com, Trulia, Zillow, Yahoo and many more! #1 Properties' listings are also advertised through social media to include: 5 Facebook pages, Instagram, Twitter, Pinterest, and YouTube.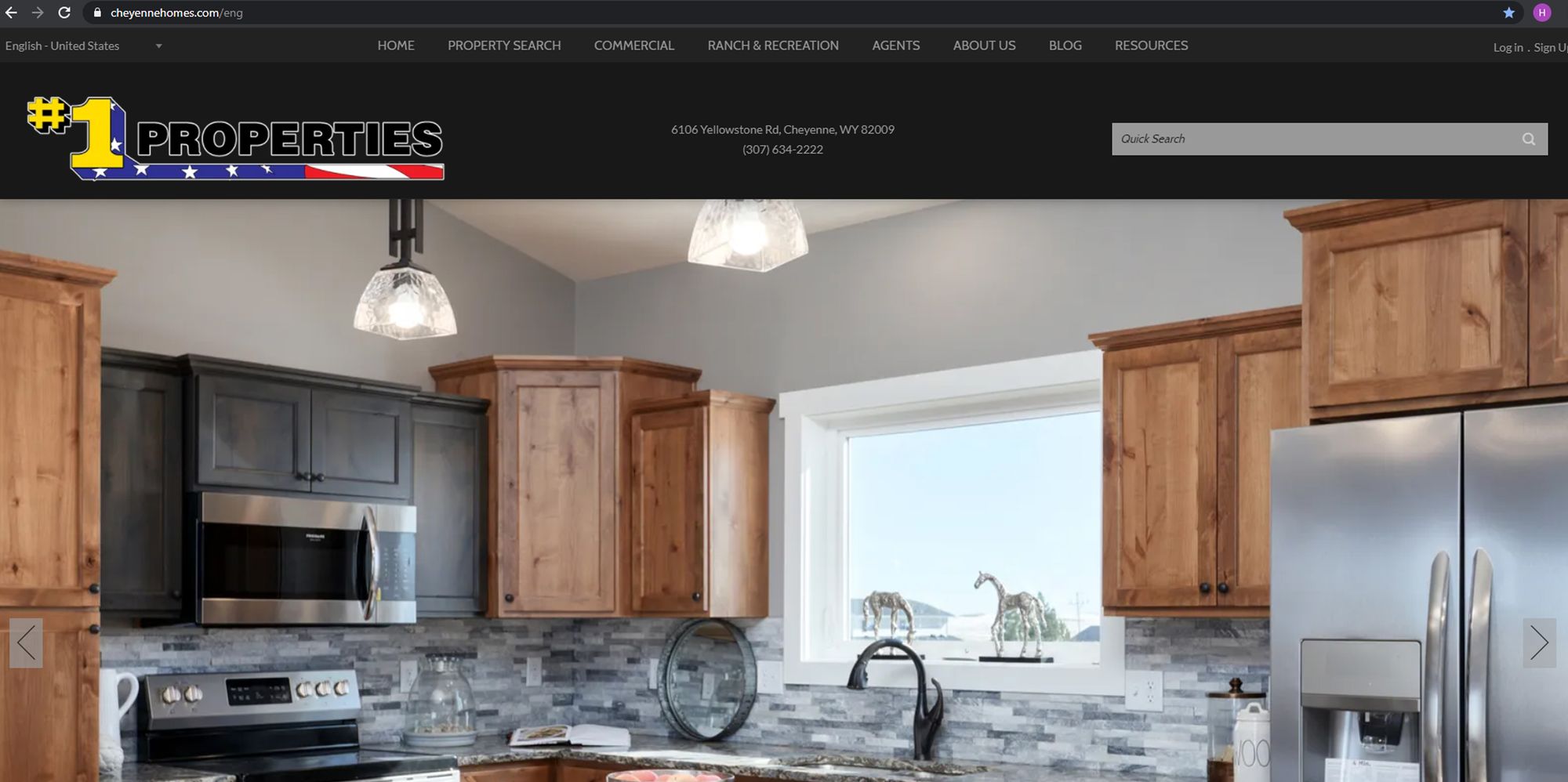 Custom property brochures are uploaded on ISSUU, which is a beautiful digital publishing platform for all to see. Plus custom BIT.ly links are created for each property to help track online listing traffic.
Properties can also be highlighted through the use of drone videos uploaded to the #1 Properties YouTube channel, a 360 virtual tour of the home, and through email marketing to help draw attention to changes in listings within the real estate community.
#1 Properties has its very own in-house, highly-skilled marketing department, which aids in marketing your home in its best light and to its fullest potential. For marketing second to none, call a #1 Properties real estate agent today at 307-634-2222.