8 Great Ways To Help Sell Your Home This Fall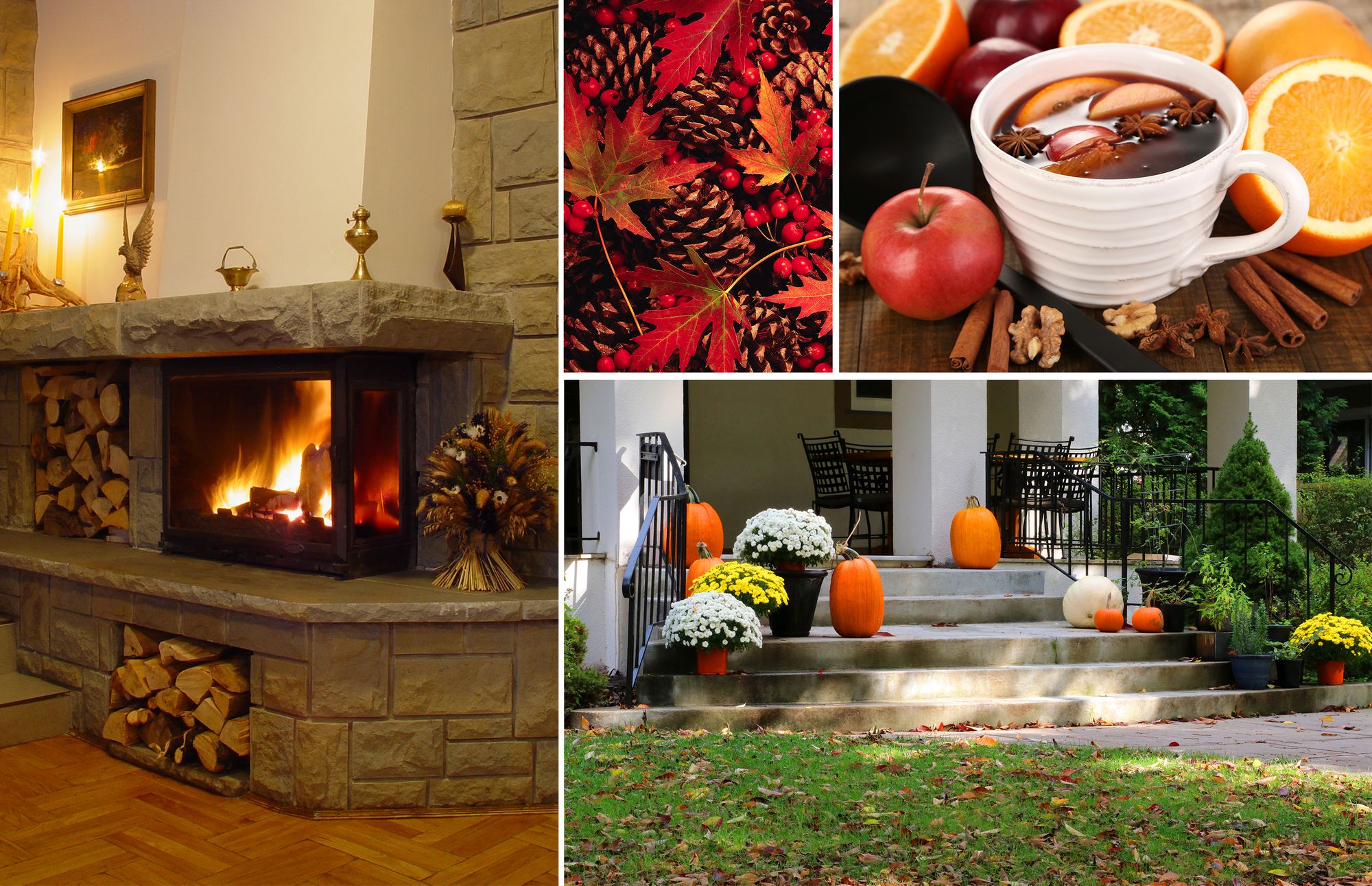 As autumn begins to arrive, the leaves start turning beautiful gold and red hues, there is a slight chill in the air, and it is great time to sell your home. Families have finished their summer vacations, kids have gone back to school, and the busy holiday season is still waiting in the wings. Make your home standout above the rest this fall season with these great selling tips.
1) Clean Up the Yard
The front yard is the first thing potential home buyers will see as they drive up to your property, and you want to make a great first impression. Make sure your yard is clear from leaves and other debris. Bushes and trees should be nicely trimmed, and remove any flowers that may have died.
2) Create Beautiful Fall Curb Appeal
Add color to the outside of your home with the use of autumn flowers such as Mums and Marigolds. With the use of these lovely planters along the sidewalk or on the front porch, your house will pop with color. The use of pumpkins or other types of squash is another great way to decorate for fall.
3) Make Those Windows Sparkle
Over the summer months your windows can become dusty or perhaps smudged by pets. It is important to wash your windows inside and out. Don't forget about the screens. Remove them and spray them down.
4) Check the HVAC
It is important that when potential buyers walk into your home, that it is smelling fresh. Change out the furnace filter, and inspect your furnace for any problems that may need to be fixed before your house goes on the market.
5) Spruce Up The Fireplace
If you have a gas fireplace, make sure any cobwebs, millers, or any other bugs have been removed by vacuuming it out and washing the glass. With a wood burning fireplace, remove old ashes and straighten up the firewood to make it look neat and tidy.
6) Fill Your Home With The Sweet Smells Of Autumn
There are many ways to bring in the aromas of autumn into your home. Simmer hot apple cider on the stove, or set out a tray full of cinnamon sticks and cloves on the counter. Bake some pumpkin bread, or set out a diffuser with an autumn spice sent.
7)   Bring In The Hues Of Nature
Fall brings to life beautiful warm colors that you can incorporate into your decorating. Adding an autumn colored blanket over a sofa or some autumn hued throw pillows, is a great way to bring the outdoors in. You can also create a beautiful centerpiece for your dinning room table using pine cones, some leaves from the yard, and gold or orange candles.
8) Turn On The Lights
When the days start to get shorter, it is important to bring more light into your house. The blinds and drapes should be open. Turning on lights throughout the house will also give a more inviting feeling to potential buyers.