Looking For Some New Tile Ideas to Enhance Your Home?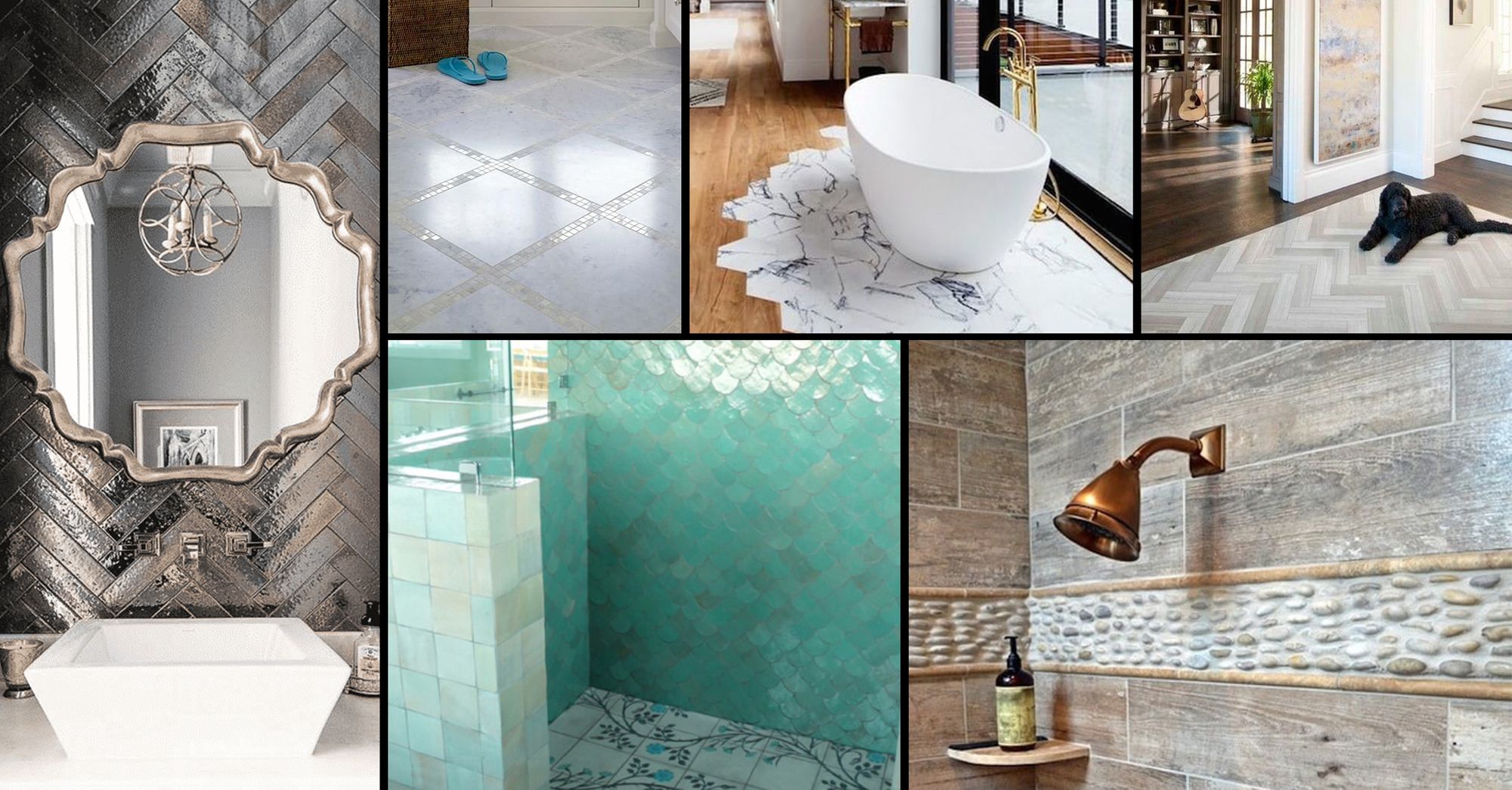 Everyone is looking for a way to set their home apart from the rest, and right now nontraditional tile surfaces are hitting it big in the tile world. There are so many new and unique materials that you can use, plus there are a great deal of innovative ways to install tile. Here are some stunning tile ideas to add a bit of flair to your next home remodeling project.
1) Metallic Tile
Metallic tile can make a bold statement in any room along with adding elegance. You can find a variety of tiles from brushed to matte to shine. The wonderful thing about metallic tiles is that they come in hues that are versatile to fit in with any decor.
2) Mermaid Tile
Mermaid tile is a scallop tile pattern, and people have been using this type of tile on walls, floors, backsplashes and the list goes on.... These tiles come in an array of colors and sizes to add a bit of character to any space in your home.
3) Mix and Match
Mixing and matching tile with wood can add such charm and warmth to a space. When done correctly, you can turn a floor or even a wall into a wonderful focal point. Plus there is an advantage to using more durable tile in places such as a door entrances or tub surrounds, to help protect the softer wood floor.
4) Backsplash Grout Lines
Instead of just using grout between floor tiles, what about adding thin layers of backsplash tile in-between the larger tiles. This gives your floor a beautiful and easy to do custom look.
5) Tiled "Area Rug"
Tiled rugs proved such a huge visual impact and look fantastic! They can look traditional or they can have a contemporary feel to them. They are also ideal for creating more defined areas in large spaces, spicing up an entryway, or under a dinning room table.
6) Faux Wood On The Walls
Want the rustic feel of wood in your shower? Well now you can have it with beautiful faux wood tile. It is absolutely stunning and is very striking when paired with stone. Of course wood tile can also be used for a cool looking backsplash in your kitchen, or on the floor to make a beautiful statement.