Look To The Skies For The USAF Thunderbirds Performing On Wednesday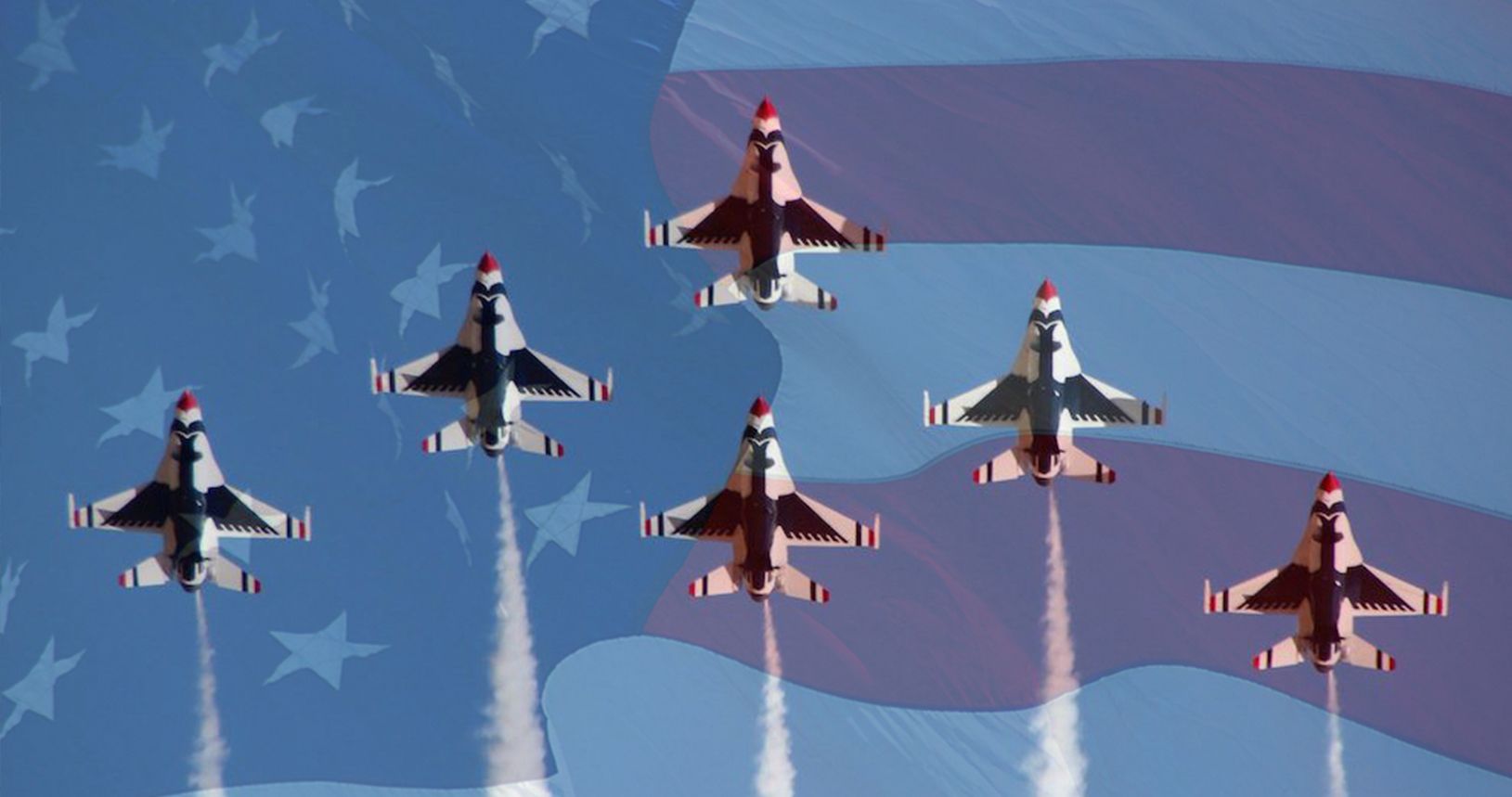 Don't miss Wings over Warren, where the USAF Thunderbirds will be performing their acrobatic flying demonstration this Wednesday, July 27th starting at 9:00am! The airshow will also feature the USAF Academy Wings of Blue Parachute Team, several military flyovers, and a demonstration by the 37th Helicopter Squadron based at FE Warren AFB. This event is FREE and open to the general public.
"This is our 69th year we've been here," says Major Jacob Impellizzeri, who is the team's Advance Pilot and narrator. "It's an absolute honor to be a part of it. It's cool to come back and see the legacy that Cheyenne Frontier Days has paid for us and our legacy being the staple of the Frontier Days."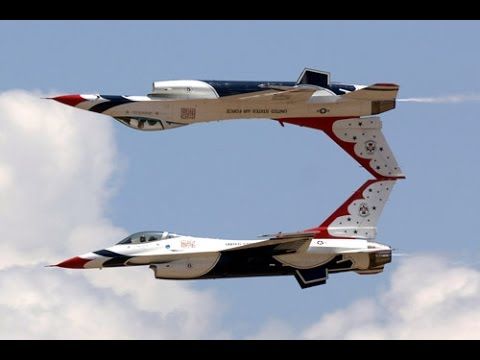 July 27:  Wednesday Gate and Show Times
6:00 a.m. – 8:30 a.m. F.E. Warren Base access open for parking
8:30 a.m. – Base access closes for airshow viewing and all late visitors will be turned away at the gate
9:00 a.m. – Show Start
11:00 a.m. –  Show end
Line up (Subject to Change)
UH-1N Huey Demo
HH-60M Blackhawk Static
UH-1N Huey Static
C-130H Hercules Flyby
B-1B Lancer Flyby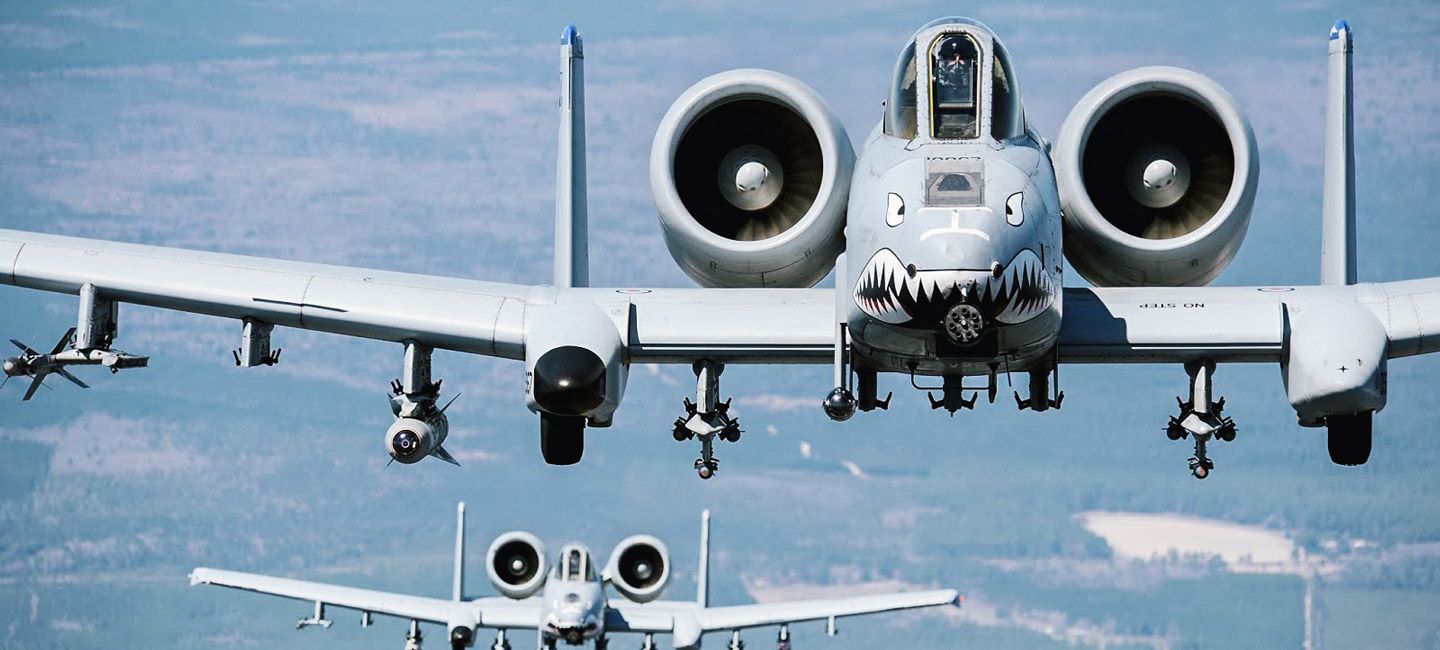 The Air Show will be conducted "drive-in" style. All visitors will enter through the entry control point on Roundtop Road and be directed to parking. All adults must have a photo I.D. and all vehicles are subject to random checks by security forces personnel. Free, designated parking is available for all attendees.
The Thunderbirds Squadron tours the United States and much of the world, performing aerobatic formation and solo flying in specially marked aircraft. The squadron's name is taken from the legendary creature that appears in the mythologies of several indigenous North American cultures.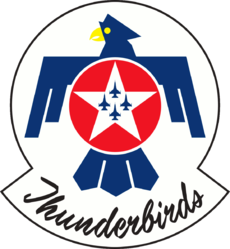 "We're a team made up of 12 officers, but we're more than just that 12 officers," Major Impellizzeri continues. "We've got over 130 enlisted professionals from 28 different career fields in the Air Force. And it takes every single person to do what we do and put on a credible show for the people of this community."
It takes years to reach the level these pilots have, with Major Impellizzeri listing off some of the requirements: "You need to be a fighter pilot. You have to have at least 750 hours in your fighter jet, which takes a good four to five years. You have to have been an instructor pilot in your jet."
Much of the Thunderbirds' display alternates between maneuvers performed by the diamond, and those performed by the solos. They have a total of eight different formations: The Diamond, Delta, Stinger, Arrowhead, Line-Abreast, Trail, Echelon and the Five Card. The Arrowhead involves maneuvers in tight formation with as little as 18 inches (46 cm) fuselage to canopy separation. They perform formation loops and rolls or transitions from one formation to another. All maneuvers are performed at speeds of 450 to 500 mph (720 to 800 km/h).
For more information call the Public Affairs office at 307-773-3381 or email 90mw.pa@us.af.mil.