Local: Cheyenne Airport Brings Back the Magic of Flying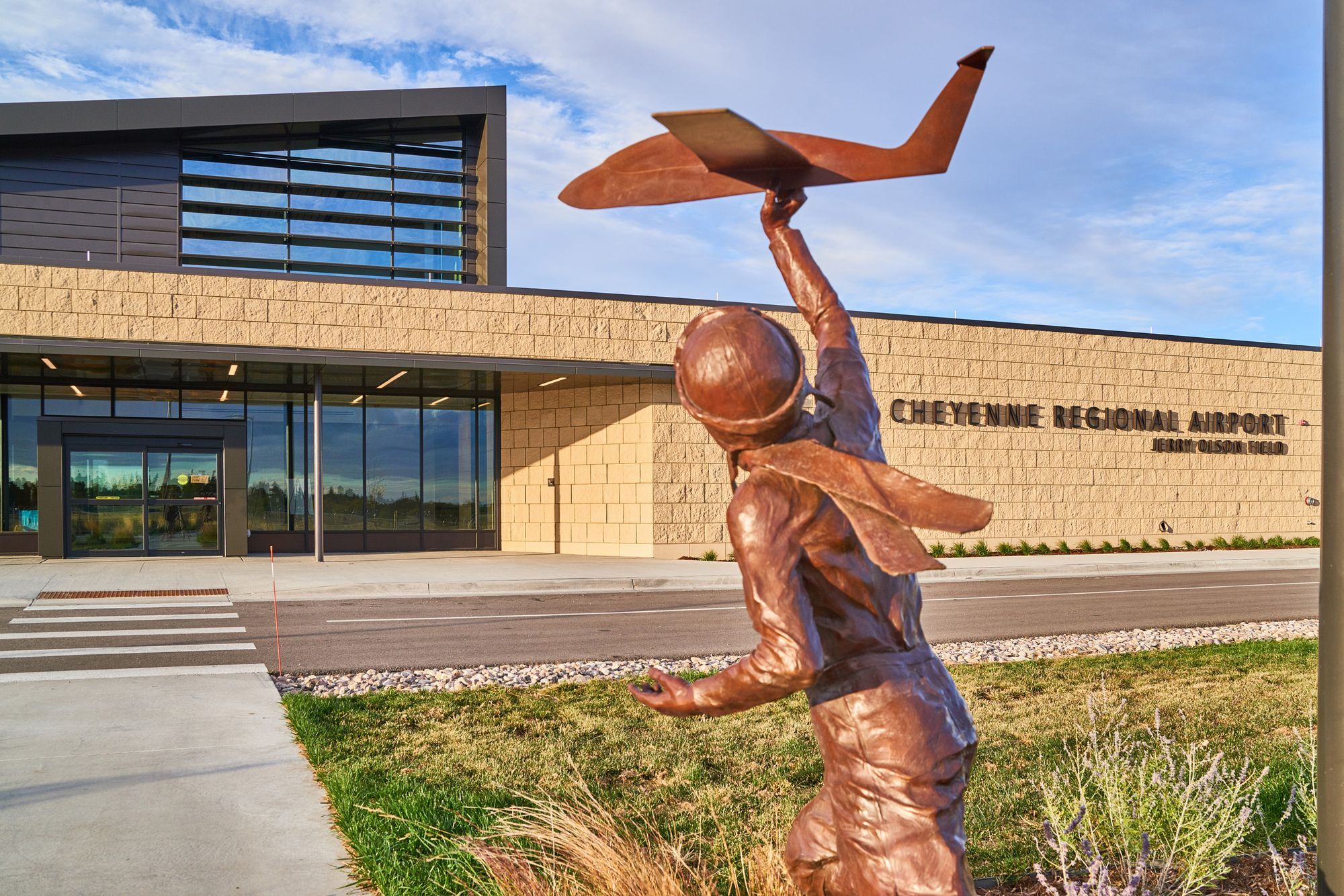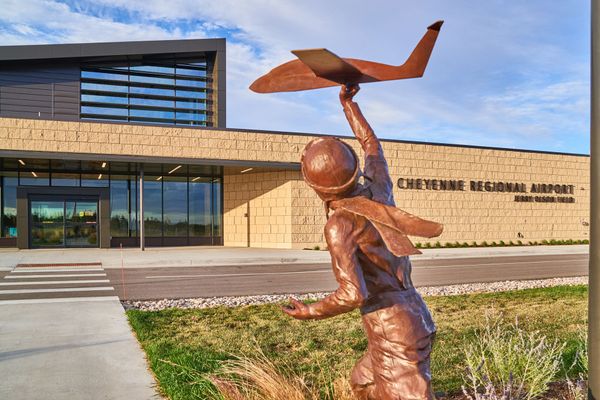 The all-new Cheyenne Airport is bringing back the magic of flying. The Cheyenne Regional (Service) Focus Team (CRAFT) has partnered with the Cheyenne Regional Airport, and is excited to announce that there will be new daily non-stop service between Cheyenne (CYS) and Dallas-Fort Worth International Airport (DFW) beginning November 4, 2018 through American Airlines flights. This is exciting for Cheyenne and surrounding area residents for a number of reasons. According to CRAFT president and our very own Wendy Volk, "This is going to mean a new level of independence and convenience for us. The first leg of our journey can now be to a hub with more national and international destinations than Denver." The daily flights from Cheyenne to Dallas-Fort Worth are timed to provide maximum connection opportunities for both business and leisure travelers.

When it comes to the construction, there has been a lot done to revamp the Cheyenne Regional Airport. The new terminal is 28,350sf on the main level with a 1,600sf mechanical penthouse floor. That's big enough to accommodate three airlines, three rental car vendors and counters, two gates, and a future jetway. Outside, there's a convenient drop-off area, free parking, and room to expand. The terminal was built by local Cheyenne residents and tradespeople. Below are some fun facts about the new terminal features...

9,000sf of polished concrete floors
6,155sf of cast stone veneers
3,883sf of wood veneers (3 types)
29,400sf of metal/membrane roofing
500sf of frameless glass wall panels

With the construction completed and flights beginning soon, it's now time to start thinking about your travel destinations. The Dallas/Fort Worth hub has so many awesome opportunities and activities. The famous Magnolia Market, created by Fixer Upper stars Chip and Joanna Gaines, is located in Waco, TX, which is just under a two hour drive from DFW. Plus, you can find connecting flights to all of your ideal vacation destinations. Below you can find a sample itinerary for a weekend trip to New York. Customers will also have the opportunity to accrue frequent flier miles in American's AAdvantage loyalty program. Book your flights today at AA.com.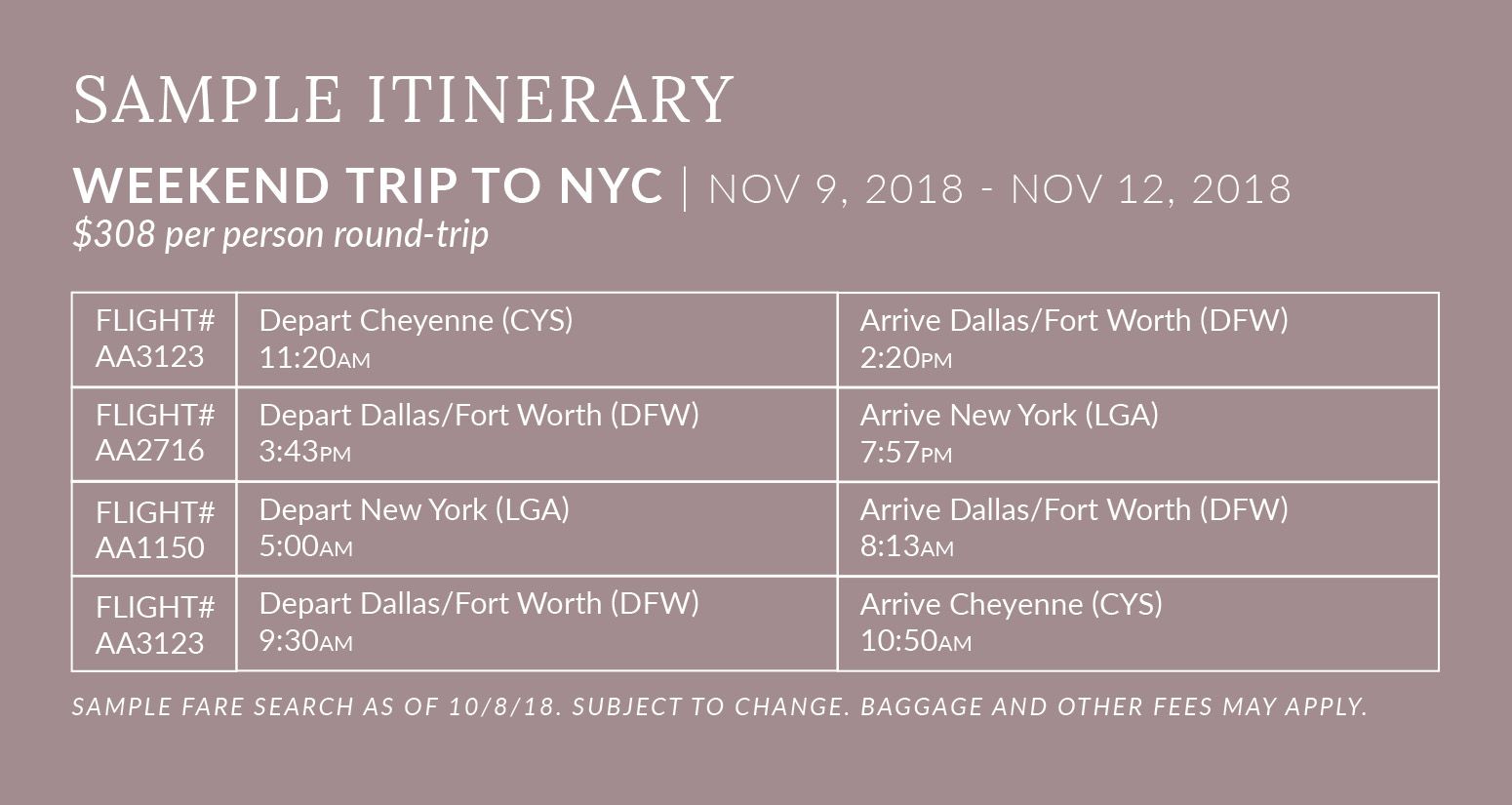 Find this story and more in our latest newsletter! Please reach out to your favorite #1 Properties REALTOR® if you'd like to receive a complimentary copy of future mailings!