Lets Have Some Fun This Weekend!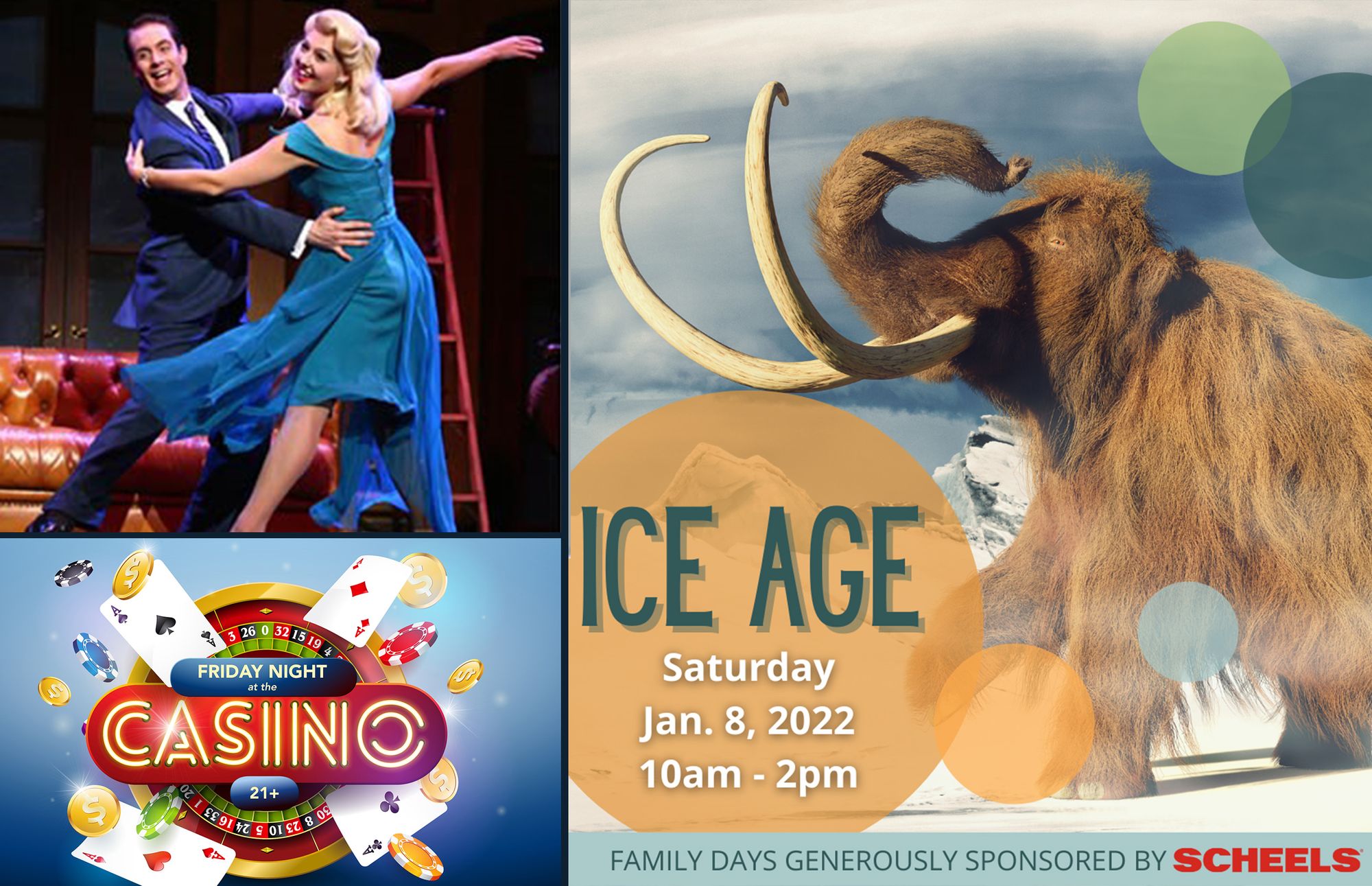 1) FRIDAY NIGHT AT THE CASINO - Blue Community Events Center at World Headquarters in Cheyenne
January 7, 2022 / 5:30pm to 9:00pm / $50/per-one ticket, $40/per-two tickets, $30/per-ticket for 4+
Your exciting night out will include: Classic casino games (Blackjack, Craps, Roulette, Poker), Cash bar, Delicious hors d'oeuvres, Live DJ, Chip Voucher. Each player will be given a chip voucher at the beginning of the night which is included with your ticket purchase. Chip leaders at the end of the night will be awarded prizes. This is not an event with actual gambling. Chips included with ticket. You must be 21 or older to attend. (Please park in the East parking lot and enter through the East doors.)
2) GAMERS UNITE: FORTNITE - Laramie County Library
January 7, 2022 / 3:00pm to 5:00pm / Free
Still playing Fortnite? You are not alone! Come hop aboard the Battle Bus for some afternoon fun.
3) VIRTUAL JEOPARDY!® - Laramie County Library
January 7, 2022 / 7:00pm to 8:00pm / Free
Think you've got what it takes to be a trivia champ? Battle for prizes and bragging rights! Visit lclsonline.org/calendar/ to receive an email with the Zoom link.
4) BOYS & GIRLS CLUB OF CHEYENNE ART AND PHOTOGRAPHY EXHIBIT - Laramie County Library
January 7, 2022 - February 2, 2022 Recurring daily / Free
Visit the 2nd floor of the library to enjoy the incredible creativity of Boys & Girls Club members!
5) CHEYENNE DANCE CLUB BIG BAND DANCE - Little America Hotel & Resort
January 8, 2022 / 7:00pm / $35/Couples, $20/singles, $15/students (basic dance cost). Meals $26/person.
A fun filled evening of listening and dancing pleasure to the sound of the DEKette Orchestra. Take advantage of this month's pre dance class offering in basic Cha Cha from 5 PM to 6PM. Treat yourself or that special someone to a Dance Lesson, Dinner and Dance all for one price or choose our ala carte attendance offers. Meal reservations are required by January 4, 2022 at 6pm.
6) FAMILY DAY: ICE AGE - Wyoming State Museum
January 8, 2022 / 10:00am to 2:00pm / Free for all ages
Explore how people survived and thrived during the Ice Age, despite some really tricky challenges. From glacial games and activities to fun arts and crafts, it's sure to be a cool event for the whole family! To keep everyone COVID-safe, we are requiring timed-registration for this event. Follow the link to reserve your one-hour time slot.
7) MIC CONTROL SATURDAY - Dillinger's
January 8, 2022 / 9:00pm to 2:00am / $10
Join JoeyRay and TonyTheVillianVega as they host a night of hip hop and R&B - with special live performances and DJ Crush. Dance floor, great vibes, and an open mic sign up.
8) CHEYENNE GUN SHOW - Archer Complex
January 8th & 9th, 2022 / 9:00am - 2:00pm
It's time for a new or used gun, ammunition, or more?  Then we will see you at the Archer complex in Cheyenne on January 8th and 9th.
9) 7th Annual Ice Fishing Tournament - Curt Gowdy State Park
January 8, 2022 / 7:00am to 3:oopm /$45.00 Adult and $25.00 Youth (under 18)
2022 Ice Fishing Tournament at Curt Gowdy State Park - $2,500 IN CASH PRIZES GUARANTEED TO BE WON! The 1st 250 participants to present a fish for measurement will receive a free drink courtesy of a local Pepsi distributor.
10) Acrylic Pour Class - Cheyenne Artists Guild
January 8, 2022 / 1:00pm to 3:00pm / CAG members $35 Non-CAG members $40 per person
Learn the basics to acrylic pouring and pull chain technique. All supplies are included maximum 12 people minimum 3 people. Please wear old clothes.
Sign up at the Cheyenne Artist Guild.
11) LABLAST DANCE FITNESS CLASSES - CFD Old West Museum
December 18, 2021 - March 26, 2022 Recurring weekly on Saturday / 10:00am to 12:00pm / $10 per person/per session
This Dance Fitness Program is based on ballroom dances that you may see on Dancing with the Stars. It is partner-free, includes all components of fitness, and uses a wide variety of music.
12) CROSSROADS: CHANGE IN RURAL AMERICA - Laramie County Library
December 11, 2021 - January 23, 2022 Recurring daily / FREE
Explore the Smithsonian's Museum on Main Street exhibit on all three floors of the library to learn about our identity as rural Americans, who we were, who we are, and where we are going. Enjoy a variety of Crossroads events and activities, as well as an art exhibit, Art at the Wyoming Crossroads.
13) DENVER BRONCOS play on Saturday, January 8th at 2:30pm against the Kansas City Chiefs