Kick Off 4th Of July Weekend With Some Fun!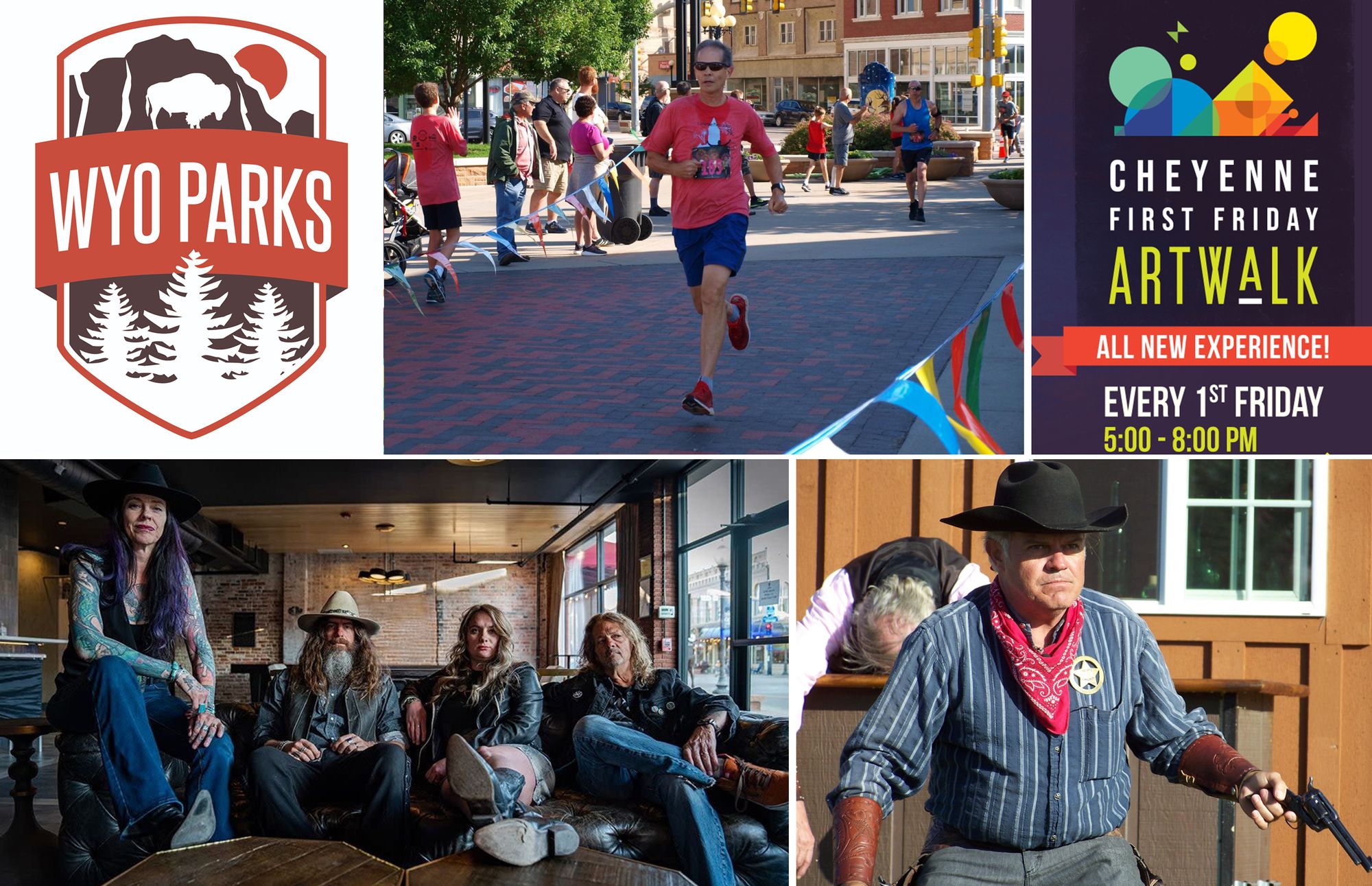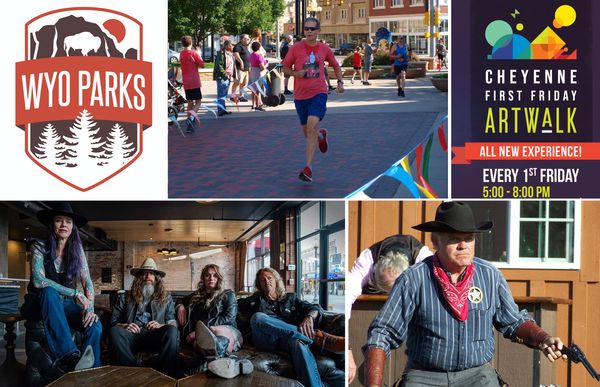 1) Fridays on the Plaza: Ryan Chrys & The Rough Cuts with Extra Gold - Depot Square
July 1, 2022 / 5:30pm to 9:00pm / FREE
Ryan Chrys & The Rough Cuts bring forth new energy to music fans who love the heroes and outlaws of old. Influenced by the songs and personalities of legends like Waylon and Willie, they drive their sound with blazing guitars and a rock n' roll attitude. The band pays respect to classic styles, but anyone can tell from their overdriven sound that they're far from traditionalists. Recommended for lovers of both classic country and 70's rock n roll.
2) Kickoff to 4th of July - Curt Gowdy State Park
July 1 -2, 2022 / FREE*
On Friday, July 1, join the park Interpretive Ranger on a guided hike on Granite Ridge Trail, looking at flora and fauna along the trail. Great for all ages and experience levels, the hike has a moderate incline to start. Meet at 6 pm in the parking area by the causeway on the west side of the main road. The tour departs shortly after 6 p.m. The hike will last one hour and go no more than 1.5 miles. Find a map to the parking area where the group will meet on Facebook or Instagram @curtgowdystatepark
On Saturday, July 2, Curt Gowdy State Park hosts another of our Fireside Chat series. Join us for "Chipmunks & Moose & Bears, Oh My!", marshmallow roasting (we bring the marshmallows, you bring the chocolate & graham crackers) from 7:15 p.m. to 8:15 p.m. and learn about the unique animals that call Curt Gowdy home. Fireside Chats are a great way to wind down at the end of the day with friends or family. Limited seating is available. We encourage you to bring your own camp chairs.
*These events are free and open to the public, but you must pay Day Use or Overnight Fees to be in Curt Gowdy State Park.
3) Cheyenne Art Walk - Cheyenne Artists Guild
July 1, 2022 / 5:00pm to 8:00pm / FREE
Join us Friday, July 1st, 2022 as we showcase the Cheyenne Artists Guild. They will be featuring:
outstanding art from CAG members
the all new ArtHaus
Bernie's Cafe food truck,
Beverages and music from Ross Lindstrom
information about all the other Cheyenne First Friday Artwalk artists & venues for July 1st, 2022
4) Gabriel the Brute - Black Tooth Brewing Co.
July 1, 2022 / 6:00pm to 9:00pm / FREE
Come listen to Gabriel the Brute, singer, songwriter, cover artist, and guitar player.
5) The Cheyenne Gunslingers - W. 15th at Pioneer Ave.
Starting July 1st, 2022 and reoccurring throughout July / 6:00pm / FREE
See gunfights, western skits, and other Wild West activities in Gunslinger Square in downtown Cheyenne. All of the shows are-family-oriented! Weekdays at 6 pm and Saturdays at noon! Frontier Days Shows run daily at noon and 6pm and noon on Sundays!
6) Firecracker 5K/10K - Cheyenne Depot
July 2, 2022 / 8:00am / $35-$45
The race starts at the Cheyenne Depot Plaza. Enjoy your surroundings as you run on the Cheyenne Greenway. Wave to volunteers by the Needs Inc. Food Pantry before running up the Central Avenue Viaduct. Finish strong back at the Depot Plaza and recover with snacks.
7) An All American Blast - High Country Harley-Davidson® of Cheyenne
July 2, 2022 / 11:00am - 4:00pm
Join High Country Harley-Davidson® for a day of fun in the sun as we celebrate America's birthday in style! We'll have a food truck on site to feed us along with plenty of cold drinks for the whole family.
8) Wiggle and Giggle Dance Party - Laramie County Library
July 2, 2022 / 10:15am - 11:00am
We're having a dance party! Come join us to dance, sing, play, and get your groove on! This event is great for ages 18 months to 5 years. The library is limiting attendance capacities in an effort to safely host in-person events.
9) Virtual SaturD&D - Laramie County Library
July 2, 2022 / 1:00pm - 3:00pm / FREE
Role-playing adventure is just a click away. Join our Teen D&D online community and get started on creating a character today. Don't have a Discord account yet? No problem! Laramie County Library offers Discord Communities for teens to interact, chat, and play online. To participate, you will need a phone, tablet, or computer with internet connection and a Discord account. You will receive the Discord invite link and information needed to create an account when you RSVP for the event at lclsonline.org/calendar/.
10) Sunday Jackpots - DeLancey Team Roping
July 3, 2022 / 1:00pm
In the Sunday Jackpots the Computer picks you a partner for a team made up of #10.5. You can enter 4 times and it is a 3 head progressive.