It's Military May - Lets Celebrate Our Service Members!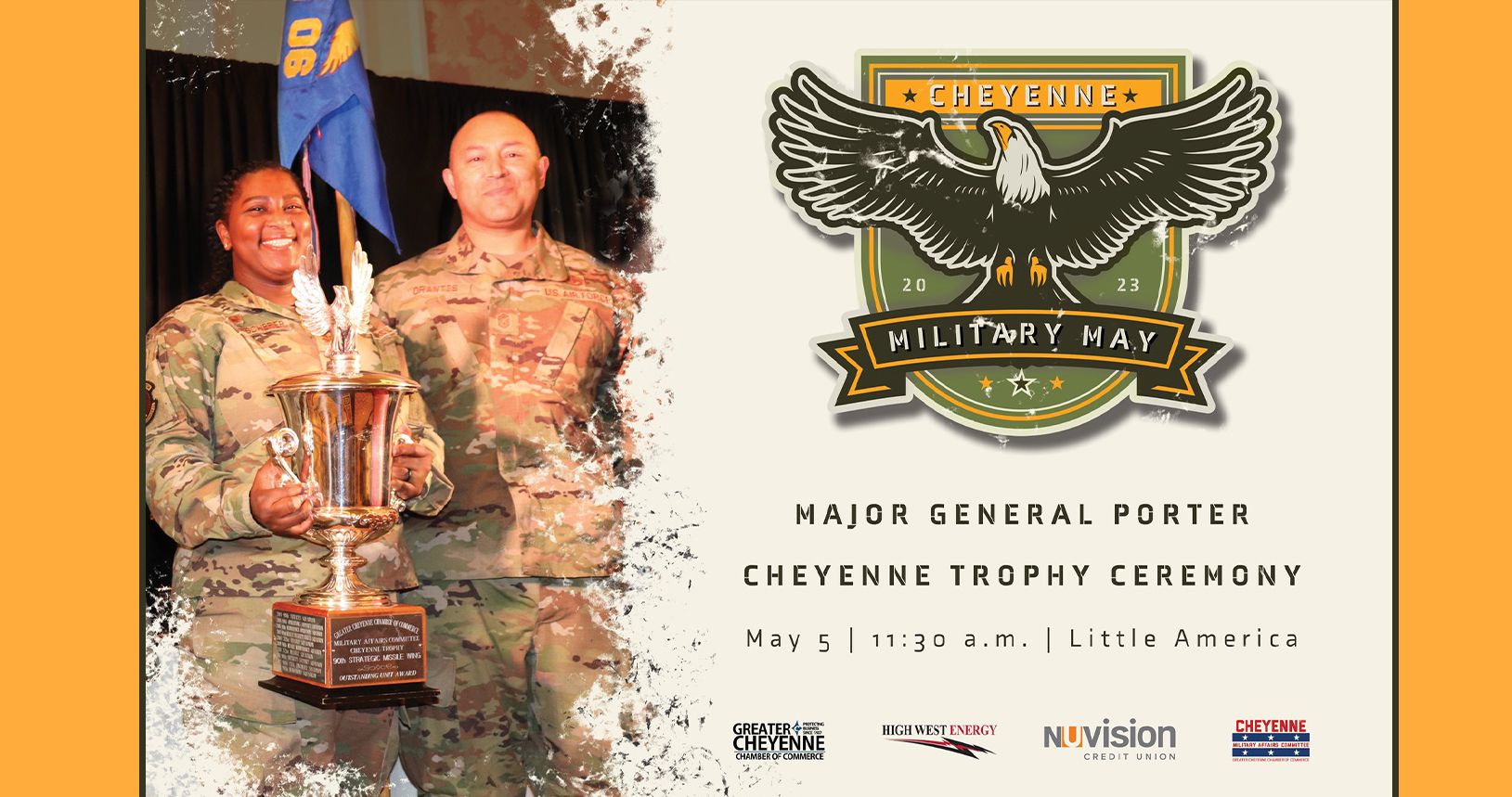 Military May is a time to celebrate our men and women in uniform. To begin the celebration the Greater Cheyenne Chamber of Commerce will be presenting the Cheyenne Trophy Awards to military squadrons for their excellence in achieving their mission on May 5, 2023. Get Wyoming's current military status from Major General Porter, Adjutant General of the Wyoming Military Department; celebrate our MAC Cheyenne Trophy recipients; and welcome East High AFJROTC with the Presentation of Colors. The festivities will be from 11:30am to 1:00pm at Little America Hotel and Resort. Register at: CheyenneChamber.org/Luncheon
Over 14,200 defenders past and present live in Cheyenne. "We need to show the respect and pride we have for all our men and women in uniform as they serve 24/7/365 to defend and protect not just our city, but our state and nation," said Dale Steenbergen, CEO, Greater Cheyenne Chamber of Commerce.