Hop Into Some Fun This Weekend!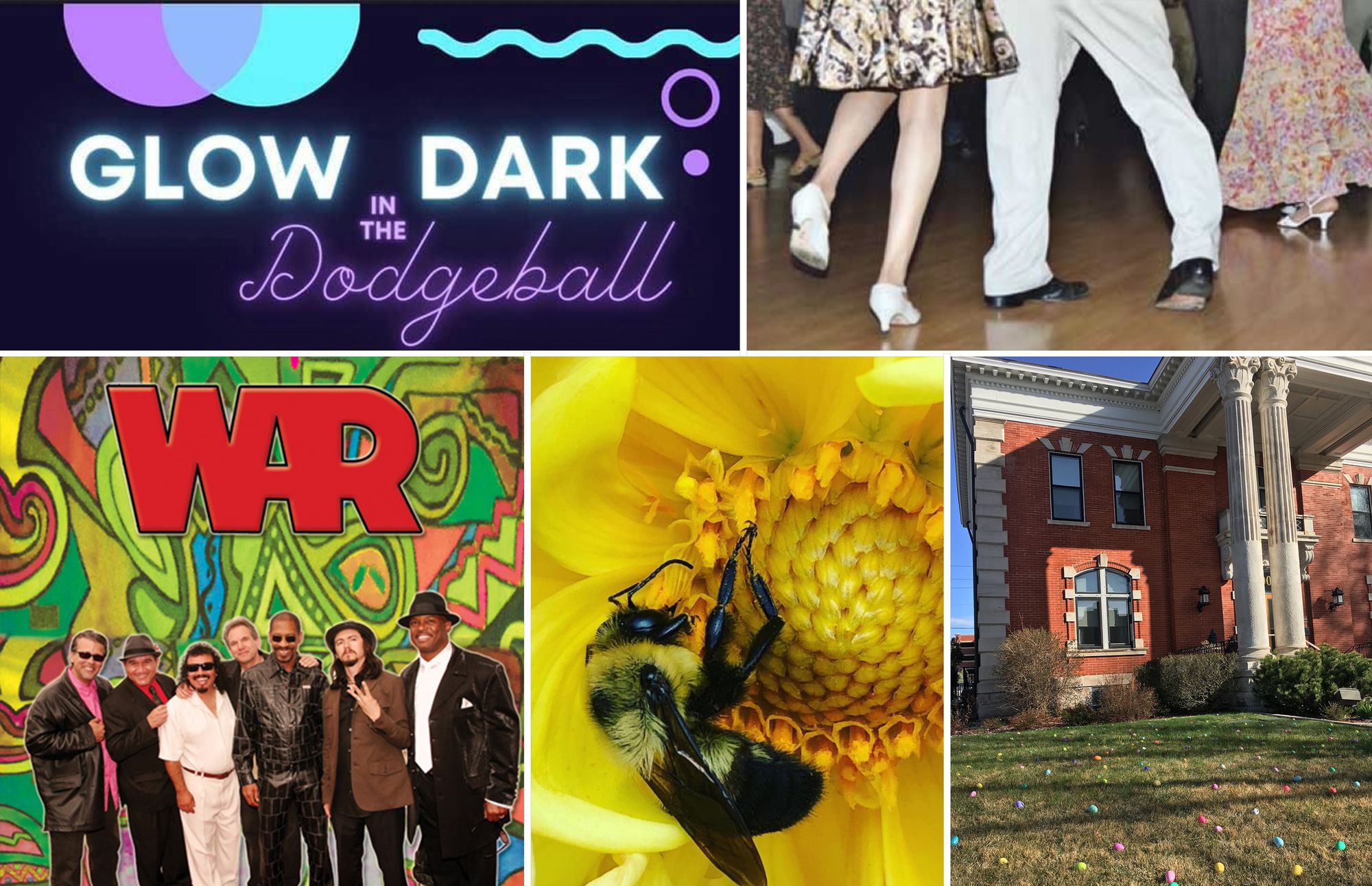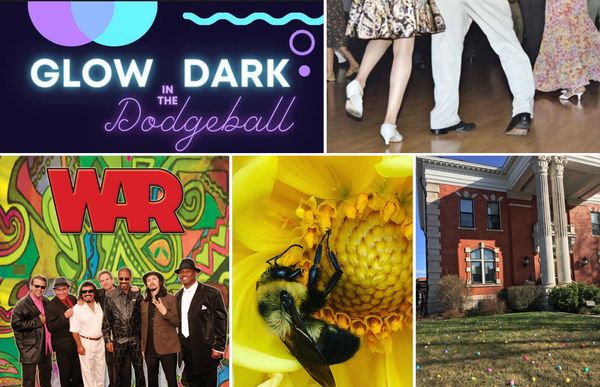 1) WAR - The Lincoln Cheyenne
April 15, 2022 / 8:00pm to 11:00pm / $49.50
Multi-platinum-selling WAR, the original street band, has been sharing its timeless music and message of brotherhood and harmony for over 4 decades for millions across the globe.
2) ANNUAL EGG HUNT - Historic Governors' Mansion
April 16, 2022 / 9:00am to 9:15am / Free
This event is a community favorite, and is a chance for children aged 2-4 and their families to experience an Easter Egg Hunt that is geared toward a younger audience. The event will take place on the Front Lawns of the Mansion, and will start promptly at 9 a.m. The event will be over when all eggs are found! Prior to the event, staff and volunteers place over 1,000 eggs on the lawns for young kiddos to 'find', and are filled with candy and other goodies. Staff encourages participants to dress for the weather (whatever it may be in early April) and to bring their own baskets. This event is FREE, however is weather dependent. For questions, comments, or concerns, please contact Alexis Pratt at 307-777-7878 or visit our Facebook page!
3) BEE KEEPING BASICS - Cheyenne Botanic Gardens
April 16, 2022 / 11:30am to 1:00pm / $5 per person
Join us for an informational class on owning bees in Wyoming and learn about housing, collecting honey, necessary equipment, and how and when to purchase bees. The class is in the Gathering Rooms.
4) BLUE EASTER EGG HUNT - Blue World Headquarters
April 16, 2022 / 9:30am to 11:00am / Free
Register your child for a chance to win a youth bicycle! Registration is free and we will be doing a live drawing to select the winner after the Egg Hunt. Please RSVP to this event!
5) CHEYENNE WINTER FARMERS' MARKET - Depot Lobby
April 16, 2022 / 9:00am - 1:00pm
Featuring Local Foods and Crafts:
Seasonal Local Vegetables and Microgreens
Local Meats and Cheeses
Take-home bunwiches
Local Salsas
Farm fresh eggs
Fresh, locally baked breads, pastries, pies, cookies, sweet rolls, chocolates and more
Kimchi, Dumplings, and other Korean Foods
Fresh, Local Popcorn
Pasta Sauce
Locally roasted fair-trade coffee and locally blended teas
Locally made rubs, spice blends, and seasonings
Locally produced jams, preserves, relishes, and honey
Fermented Foods
Pet Treats
Natural, locally-produced and organic body care products
Hand-crafted fiber goods, pottery, and other crafts
Live Music
​6) DUTCH HOP FILM SCREENING AND DANCE - Wyoming Arts Council
April 16, 2022 / 1:00pm to 5:00pm / Free
The Wyoming Arts Council (WAC) announces a screening of the "Dutch Hop!" documentary film. Everyone is invited to join this celebration of the unique regional musical and dance tradition. Entry and meal will be provided free of charge. Dutch Hop is a regional variation of polka music unique to the German-Russian ethnic group, known as Volga Germans, who settled in the area during the early 20th century. This event is organized as part of WAC's Folk Arts Program.
7) EGG DROP - Laramie County Library
April 16, 2022 / 10:00am to 2:00pm / Free
Can your family build a contraption to protect your egg from a one-story drop? Drop by the 2nd floor of the library any time during the event to participate.
8) GLOW IN THE DARK DODGEBALL - Archer Event Center
April 16, 2022 / 10:00am to 4:00pm / $200/team
The 3nd Annual Glow in the Dark Dodgeball Tournament brings Laramie County community members together for friendly competition and to support a great cause. All proceeds earned from tournament registration go to Laramie County Grief Support Group to assist families that have lost a loved one. Games start at 1pm.
9) Beer & Paint Night @ Black Tooth!
April 16, 2022 / 5:00pm - 8:00pm / $40 per person (3 beers and painting materials included)
Join Black Tooth Cheyenne for our first Beer and Paint Night event, Saturday April 16th from 5pm-8pm! Grab some friends and enjoy an evening with plenty of quality craft beer and creativity. Your painting instructor for the evening is one of Cheyenne's greatest Fine Art artists, Danielle Kirby. You may have noticed a few of her Wyoming landscape paintings in our Barrel Room and around town in different galleries!
10) KRATOS PRODUCTIONS PRESENTS: CREATION FEATURING PROTOHYPE - The Lincoln Cheyenne
April 16, 2022 / 6:00pm to 12:00am / $25
A night of heavy bass, dancing, lights, lasers, love & unity. Ages 18 and up only.
11) 41ST ANNUAL WESTERN SPIRIT JURIED ART SHOW AND SALE - Cheyenne Frontier Days Old West Museum
March 5, 2022 - April 17, 2022 Recurring daily /
9:00am to 5:00pm / Admission Included with museum admission
Artwork for the Western Spirit was selected by a two-person independent jury. Jurors Stephanie Hartshorn, a signature member of the American Impressionist Society and artist from the Cheyenne Frontier Days™ Western Art Show, and Mark Vinich, co-founder of Clay Paper Scissors Gallery & Studios, selected 232 unique pieces of art from a pool of 640 unique pieces of art. Western Spirit also features the Vanderwark Miniature Show in the East Gallery of the Museum.