Home Décor Trends For 2022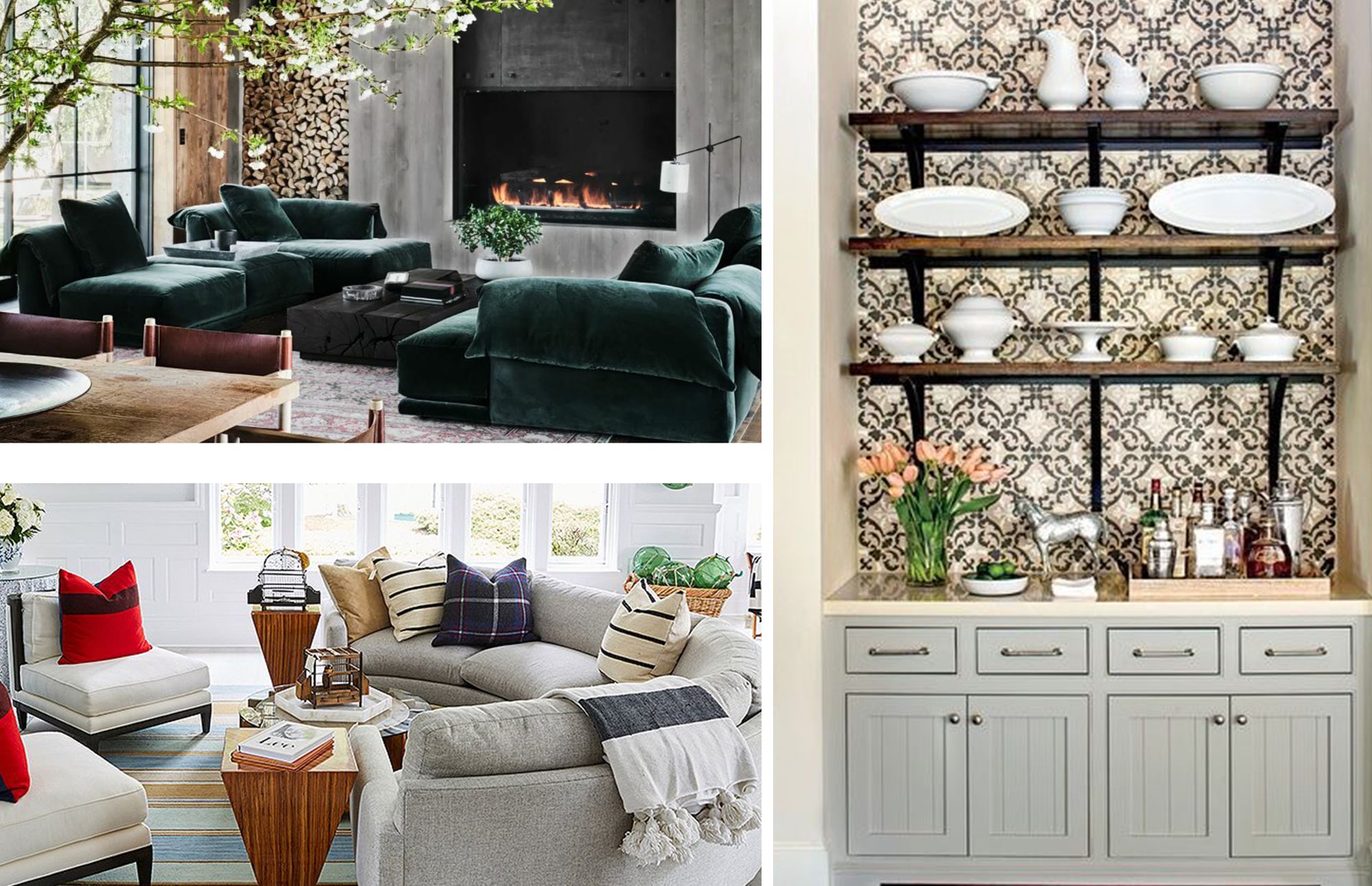 Warm, welcoming and cozy is what is in the forecast for interior design in 2022. According to top interior designers, people are looking to feel comfort and airiness in their daily surroundings. Here are a few fun and creative ideas to incorporate into your interior design to help create a home that is on trend in 2022.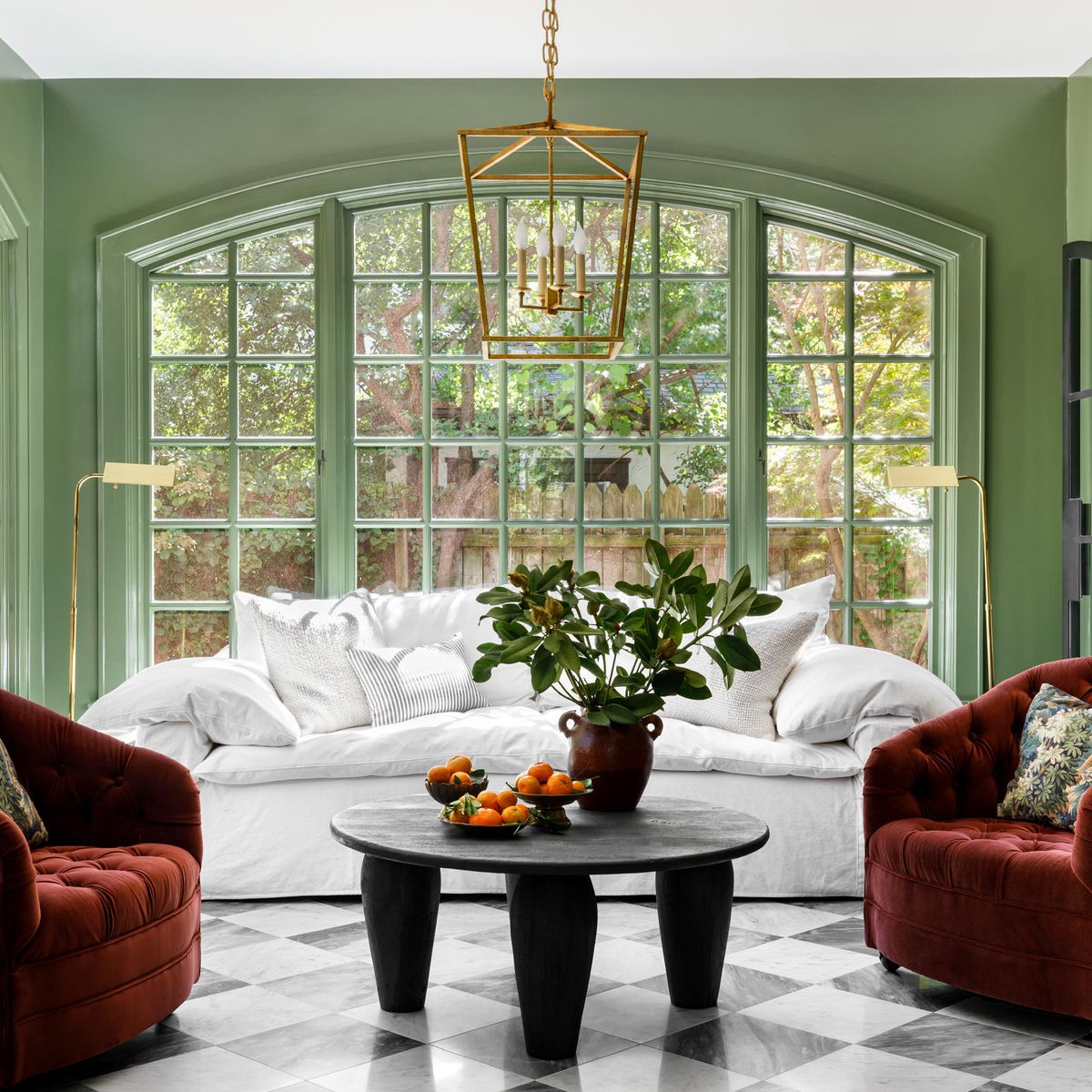 1) Homeowners are looking for ways to bring nature indoors. 2022 should be full of soft earth tones. For color of the year for 2022 Benjamin Moore picked a soft gray-green called October Mist 1495, Sherwin-Williams settled on Evergreen Fog and Glidden chose Olive Spring. Along with green, brown is about to be one of 2022's favorite colors too. The simplest way to bring the outdoors inside is to decorate with greens and browns through the use of paint, wallpaper or fabric choices.
Natural materials and live plants can also be easily added to home décor to help build a strong connection with nature.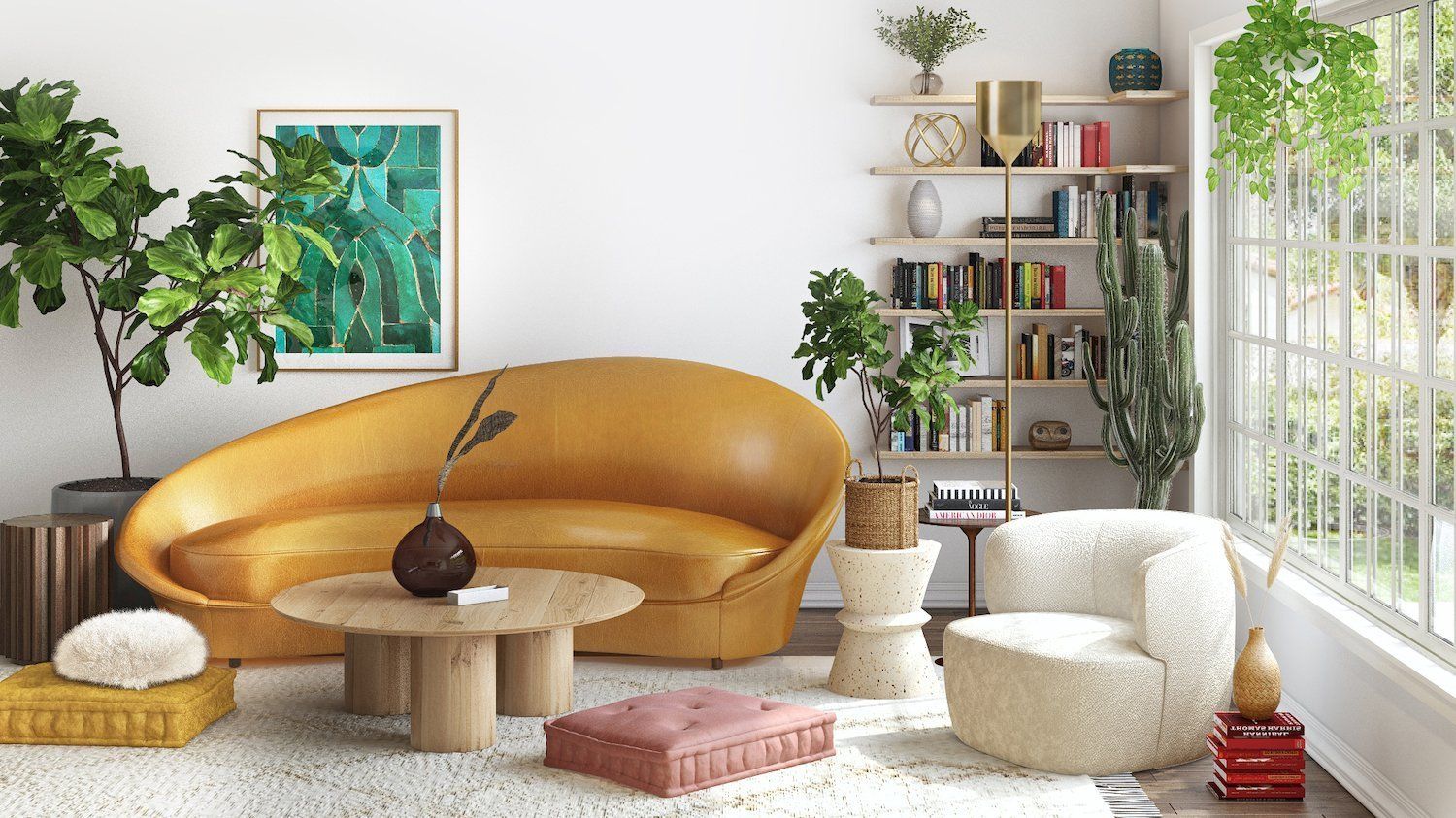 2) Curvy furniture is about to have a heyday. As we continue to shift away from straight-lined minimalism and toward cozier interiors, our furniture is getting softer and more sculptural.
Different shapes contribute to different themes and vibes. Interior designers are expecting to see more rounded shapes in furniture, lighting and decorating elements to help add softness to a space.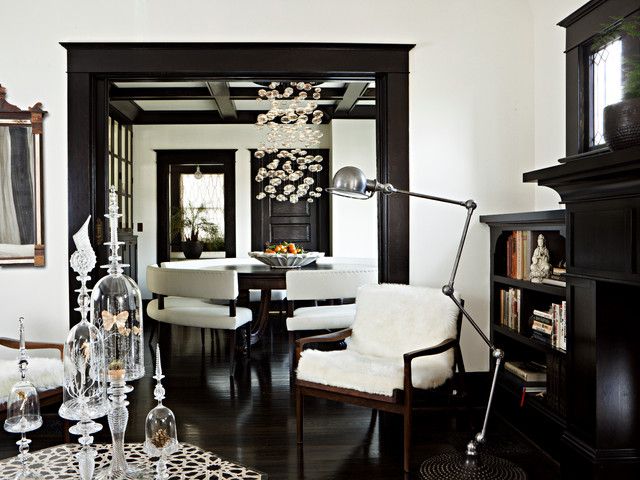 3) When it comes to some of the smaller home details, we can expect black to make a breakthrough. Black window frames, trim, doors, cabinet hardware, faucets etc... will be showing up throughout interior design in 2022.
Black is often sleek and modern-looking. Plus, it matches many other colors, which makes it an easy pick.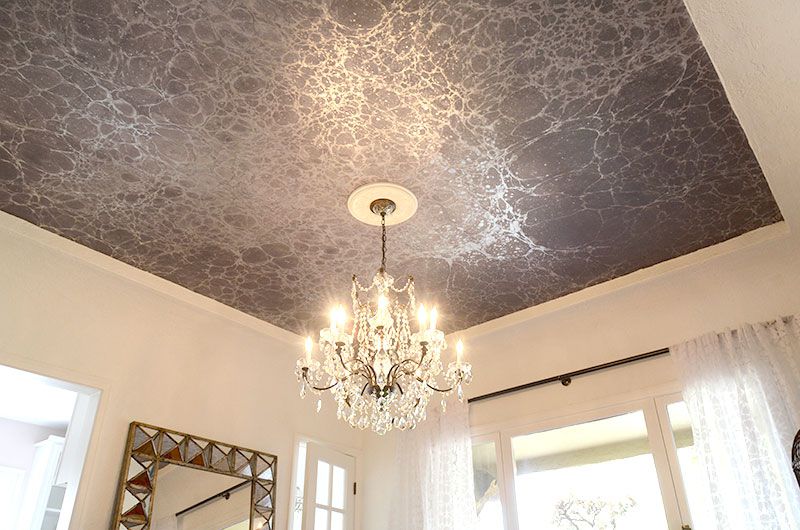 4) Wallpaper is continuing to increase in popularity, with grass cloth specifically having a big surge due to its eco-friendly material.
We all know that wallpaper is great on walls, but you can use wallpaper in many other places too. Wallpaper is a great way to create fun and add pattern to your home. Wallpaper is being used in cabinets, on the ceiling and as a cover of a dull cabinet to make it blend into a room.