Holiday Fun Happening This Weekend!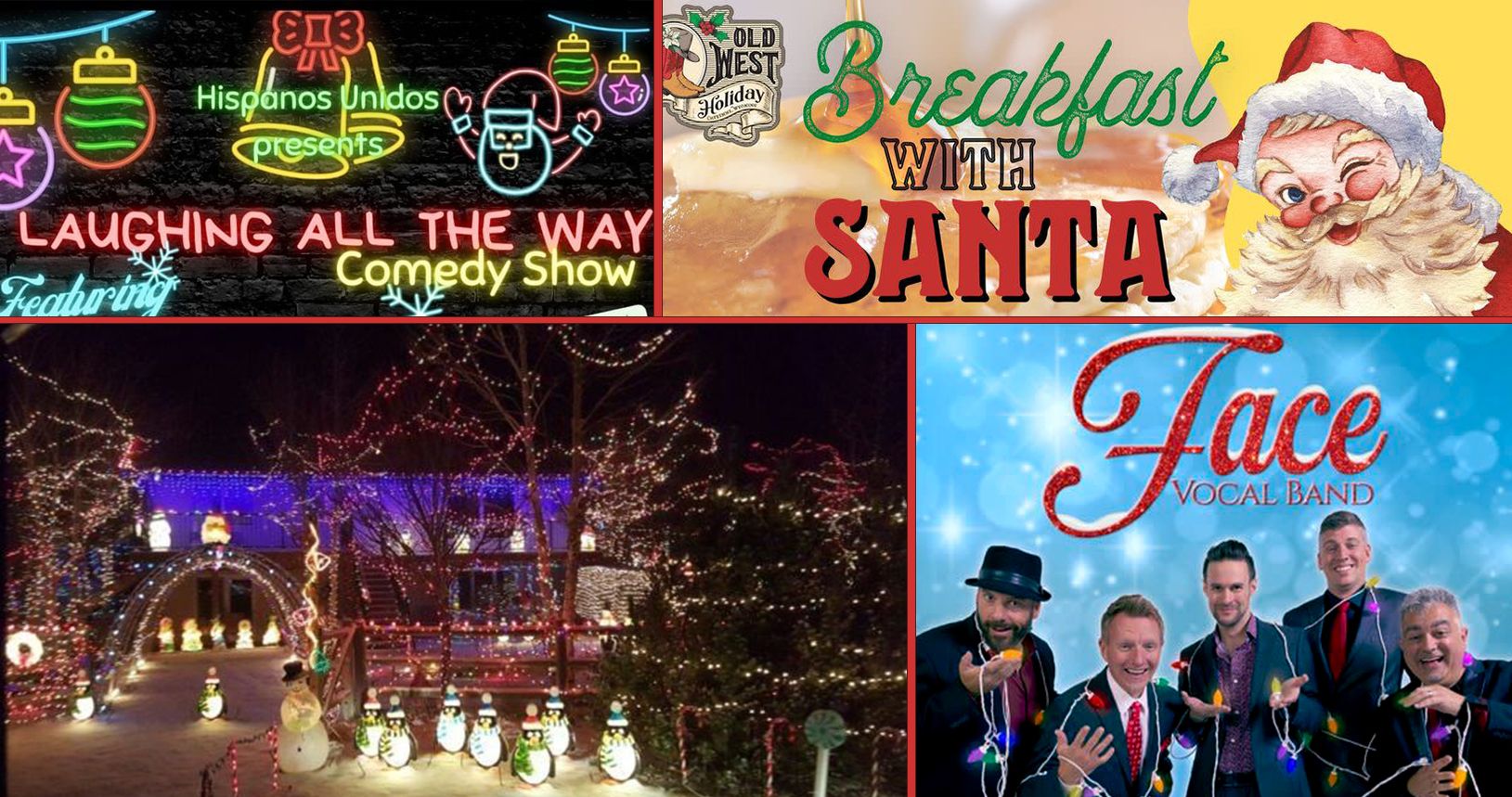 1) The Trial of Ebenezer Scrooge - Historic Atlas Theatre
December  16-18/2022 / $14.50-24.50. Dinner theater $26-48
A year after his miraculous transformation, Ebenezer Scrooge is back to his old ways and is suing Jacob Marley and the Ghosts of Christmas Past, Present, and Future. Bob Cratchit, Scrooge's nephew Fred, solicitor and philanthropist Sara Anne Wainwright, and the ghosts themselves take the witness stand to give their account of the night in question. In a staggering turn of events, Scrooge makes the spirits an offer: work every day, not just one day a year, and he'll drop the charges. It's the trial of the century and you need to be there. Dinner theater options are available December 3, 9, 10, 16, and 17.
2) The Christmas Candle - Laramie County Library
December 16, 2022 / 1:30pm to 4:00pm
Ring in the holidays with us as we take in Max Lucado's The Christmas Candle (PG, 2013)! The movie is set in 19th Century England and follows a minister in a new town as he and the townsfolk struggle with modernization and miracles. Enjoy free popcorn and a discussion afterward.
3) Union Pacific Steam Shop Tour
December 16, 2022 / 11:00am/ $40
After a three-year hiatus we are pleased to offer a one-day, once-in-a-lifetime opportunity to tour the Union Pacific Steam Shop, Round House, and Cheyenne Depot Museum. This is an exclusive ticketed event and the only tour to be offered in 2022.
4) Wooster & Allen at Black Tooth
December 16, 2022 / 4:00pm to 8:00pm / Free
Enjoy live music with Wooster and Allen.
5) WinterMart - Unitarian Universalist Church of Cheyenne
December 16, 4:30pm to 6:00pm, December 17, 9:00am to 6:00pm
WINTERMART Arts & Crafts Sale.
6) LAUGHING ALL THE WAY Comedy Show - The Louise Event Center
December 17, 2022 / 8:00pm / $10-$15
Come join us for a night full of lots of laughs and fun! ???We have a limited number of VIP tables available and group discounts. $10 pre-sale tickets and $15 at the door. Happy hour drink specials from 8-9 pm.
7) Face Vocal Band - The Lincoln Cheyenne
December 17, 2022 / 7:30pm to 8:30pm / $25-$35
Internationally acclaimed all-vocal rock band from Boulder, Colorado, who have been captivating audiences for over two decades with their infectious energy punctuated by an endearing love of performance, Face take their audience on a musical journey and it's fantastic fun.
8) Indoor Drive-In Movie - Laramie County Library
December 17, 2022 / 6:00pm / Free
Featuring a Christmas family favorite, Disney's Frozen. Drive-In space is limited to 60 vehicles and registration is required. Registration for the event opens at 10:00 AM on Friday, December 2, 2022. There will be plenty of "lawn-seating" available. No need to pre-register, just walk-in. Bring your lawn chairs and blankets for seating on the main floor (concrete). Popcorn and drinks provided at no charge thanks to our sponsors, additional concessions will be available for purchase.
9) Plant & Paint Night - Flydragon Art Studio
December 17, 2022 / 6:00pm to 8:30pm/ $47 for all ages
Start your evening at Sunshine Plant Co. to pot your own succulent garden and then move right next door to Flydragon Art Studio to paint a desert scene!
Includes your succulent garden supplies and your painting for the evening.
10) Tinsel Through Time Children's Holiday Tea - Historic Governor's Mansion
December 17, 2022 / 1:00pm to 2:00pm/ Free
Join us for a special celebration with the children. Ages 5-10 with accompanying adult. RSVP only.
11) Winter Farmers Market - Depot Lobby
December 17, 2022 / 9:00am to 1:00pm/ Free
Spend a Saturday morning and find the best local foods and crafts.
12) Old West Holiday Breakfast With Santa - The Omelet House
December 18, 2022 / 8:00am to 12:00pm / $10-$15
Enjoy an old-west Sunday BreakFEAST buffet with the jolliest man around!
13) Holiday Light Tours - Cheyenne Street Railway Trolley
Now through January 1, 2023 / 6:00pm to 10:00pm /$15
Behold the spectacular holiday light displays throughout the city while riding the enchanting Cheyenne Street Railway Trolley. View the beautifully decorated homes and yards all from the warmth and comfort of the trolley. Tours at 6pm, 7pm, 8pm, and 9pm.