Here For Good -A Great Way To Support Local Small Businesses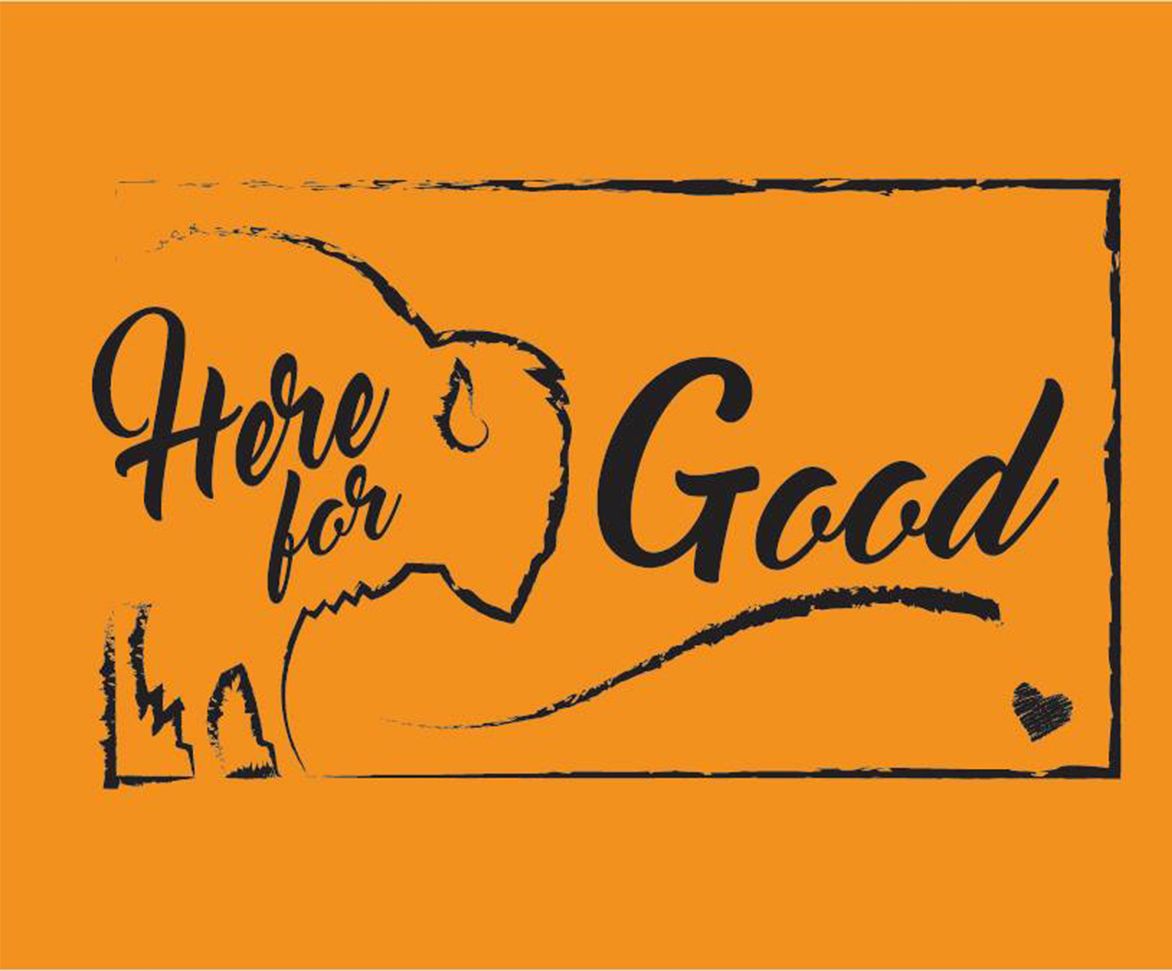 Trophy Creative is spearheading a "Here For Good" campaign to help support local, small businesses during this very difficult time. By purchasing a shirt with the buffalo design, you will be able to choose a partcipating small business to support. $10 from each sale goes towards the small business of your choice. Shirts run from $22-$31 plus tax. Lets show our love to the many small business particpating in the Here For Good campaign that are struggling at this time to stay afloat.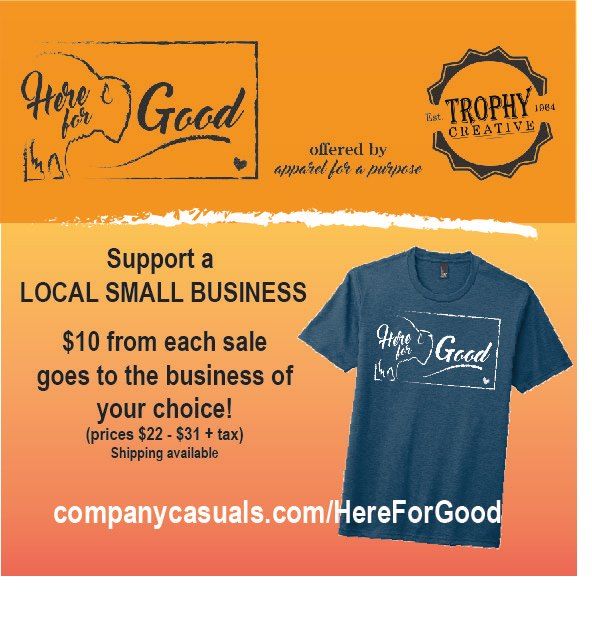 For the design of the shirt the buffalo was chosen for its strength and longevity to represent our small businesses, and the heart is located in the place that has our heart, Cheyenne. This design was made to represent all of us in the community with plans to be HERE FOR GOOD.
Go to companycasuals.com/HereForGood to purchase these wonderful shirts. At checkout you will be asked which business you would like to support for each item purchased.
Some of the local business you can support include: Arena Training Institute Pink Gloves Boxing Cheyenne, Avalon Hair Design, Bella Fuoco Wood Fired Pizza, The Cheyenne Family YMCA, The Electric & Solar Specialist, En Avant Dance Studio, Flydragon Design Art Studio, Freedom's Edge Brewing Company, FURever Friends, Lindsey Weber Hair Designs, Little Lotus Yoga, Magic City Enterprises Inc., Mary's Mountain Cookies - Cheyenne, Meraki Massage, Olympus Games & Comics Cheyenne, The Parlor Hair Boutique LLC, Heather Schutz Realtor, Rustic Wyoming Realty, Wreck It Ruiz Custom Arcades.