Have Some Fun This Weekend In Cheyenne!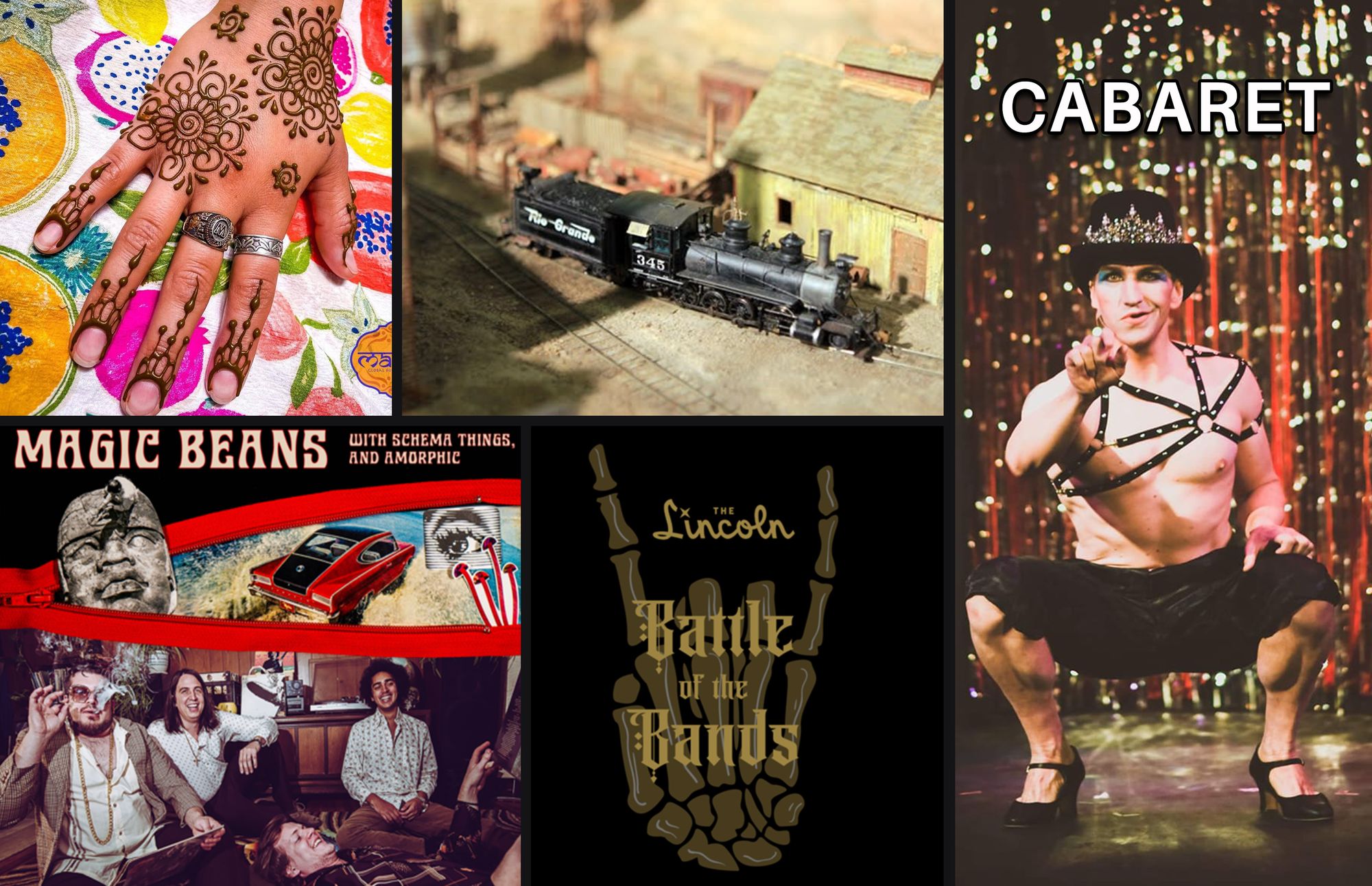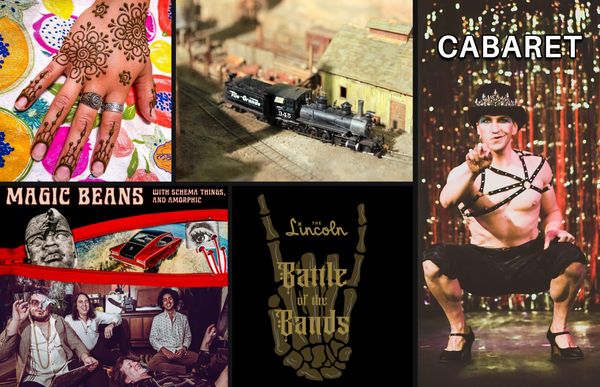 1) Cabaret - Cheyenne Little Theatre
May 12 - 15, 20-22 / Dinner Theatre Available / $14- $48
Come to the Cabaret! In a Berlin nightclub, as the 1920's draw to a close, a garish Master of Ceremonies welcomes the audience and assures them they will forget all their troubles at the Cabaret. Cliff, a young American writer newly arrived in Berlin, is immediately taken with English singer Sally Bowles. Meanwhile, Fräulein Schneider, proprietor of Cliff and Sally's boarding house, tentatively begins a romance with Herr Schultz, a mild-mannered fruit seller who happens to be Jewish. Musical numbers include "Willkommen," "Cabaret," "Don't Tell Mama" and "Two Ladies."
*This Show Contains Adult Language, Themes & Situations. Recommend Ages 16+
2) Murder Mystery Night - The Red Lion Hotel
May 13, 2022 / 6:00pm to 10:00pm / $60- $90
Get thrown into a night of mystery, intrigue, and murder you will never forget. With a killer crowd of people waiting for murder to arrive on the scene, this night will keep everyone guessing who the next victim will be. Just be careful because you could be next! Dress your best in Vintage Western wear and participate in the live auction that will be held during the night's festivities. This event will be interactive, so be prepared for a killer time! Tickets are $60 for Museum Members and $75 for Non-Members. Ticket Prices increase at the door to $90.
3) Magic Beans, Schema Things, & Anamorphic - The Lincoln Cheyenne
May 13, 2022 / 8:00pm to 11:00pm / $20 in advance, $25 day of show
Magic Beans have steadily built upon their national notoriety in a short period of time with a distinguishable sound that is uniquely their own. Schema Things is a Denver-based Jamtronica outfit that's made a splash in the Colorado jam band scene and beyond. Amorphic covers a wide range of genres from fusion, rock, folk, latin, funk and psychedelia.
4) Wooster and Allen - The Office Bar & Grill
May 13, 2022 / 6:00pm to 8:00pm / FREE
Live music on Friday night in the cigar lounge at The Office Bar and Grill featuring Wooster and Allen.
5) Dueling Pianos - The Metropolitan Downtown
May 13, 2022 / 8:00pm to 10:00pm
Come laugh and sing along in an evening of musical entertainment directed by your requests! Doors open at 7:45 PM for guests to continue cocktail hour in The Gallery until the show starts at 8:00 PM. This is a 21 and over event.  Tickets can be purchased for tables of 2,4,6,8, or 10 guests per table.
6) Drew Allen - Black Tooth Brewing Company
May 13, 2022 /  6:00pm to 9:00pm / FREE
Live music and cold beer featuring Drew Allen.
7) 2022 Spring Planting Day - Rooted Cheyenne
May 13, 2022 / 7:30am to 3:00pm
Our spring planting day this year will feature our 1000th tree planted since 2017.We will be planting over 100 trees throughout Cheyenne on this day alone. If you are interested in volunteering to help plant on this day go to www.rootedincheyenne.com/volunteer
8) 13th Annual Sherman Hill Train Show - Event Center at Archer
May 14-15, 2022 / Saturday 9:00am - 5:00pm, Sunday 10:00am - 3:00pm
There will be food trucks, Shriners Clowns working their balloon magic, Sunrise Lions Riding Train, Kids Korner with hands on activities for the kiddos to include a scenery clinic, non-profit organizations, vendors of all kinds;  t-shirts, artists, jewelry, soap, railroad memorabilia, books, and of course all things model railroad related, also an extravaganza of 15 operating model railroad layouts from across the country for your viewing pleasure- clubs and personal. Come vote on your favorite layout.
9) Laramie County Master Gardners Plant Sale - Archer M-K Building
May 14, 2022 / 8:00am - 4:00pm
The annual Plant Sale will be on Saturday, May 14th at Archer in Buildings M & K.
10) Battle of the Bands - Metal Bands - The Lincoln Cheyenne
May 14, 2022 / 7:00pm to 11:00pm / $5
The Lincoln Cheyenne's Second Annual Battle of The Bands Competition returns with 4 monthly battles of different genres with a winner chosen each night. Cover charge goes to that night's winner as prize money.
11) Kindermusik® - Laramie County Library
May 14, 2022 / 10:15am to 11:00am / FREE
Sing, sway, laugh, and play with skilled educator Laura Sutton. Pre-registration required.
12) Second Saturday STEAM - Laramie County Library
May 14, 2022 / 2:30pm to 3:30pm / FREE
Children in grades 3–6 can join us each month as we explore a variety of STEAM topics (Science Technology Engineering Arts Math) with crafts, games, experiments, and more! This month, you don't have to buy expensive musical instruments to start a band; you can make your own! Use basic craft supplies and household items to make fun musical instruments. RSVP online.
13) Henna & Tea - Hawthorn Tree
May 15, 2022 / 11:00am to 3:00pm / $30
Annalee Irani is a local henna artist that fell in love the art of henna years ago in India. She has been adorning others for about 8 years. Henna creates a natural stain on the skin for approximately 7-14 days! No need to pre-register, it is a first come, first serve event and payment will be taken on site.