Have Some Fun This Weekend - Check Out What Is Happening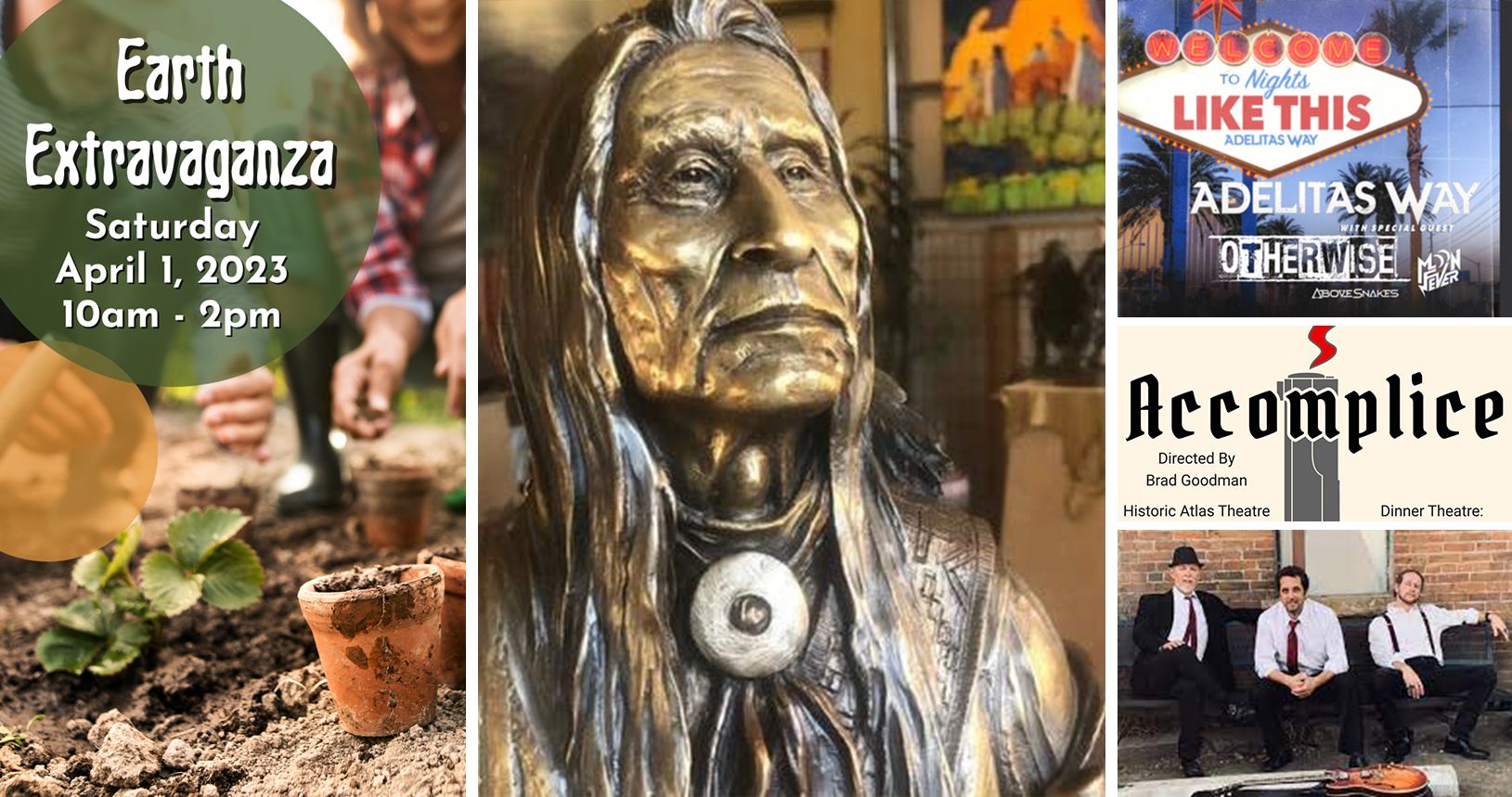 Accomplice - CTLP - Atlas Theatre
March 31 - April 2
Winner of the Mystery Writers of America's coveted "Edgar" award (the "Oscar" of crime and suspense) and written by Tony® award winner Rupert Holmes, Accomplice has thrilled audiences on Broadway, across the United States and around the word. The New York Times has called it "a deliciously witty cocktail of a whodunit with a maniacally seamless plot where skullduggery emerges the winner!"
Adelitas Way - The Lincoln Cheyenne
March 31, 2023 / 7:30pm to 9:30pm
Formed in the late 2000's by lead vocalist and Songwriter Rick DeJesus, the band has become Proven industry veterans as they finish up their 6th album and have accumulated over 260 million streams!
House Party - Cheyenne Civic Center
March 31, 2023 / 7:00pm to 9:30pm  / Free
What better way to showcase a state-of-the-art sound system than house party style with all of our friends?! Experience music like you've never heard before, with special guest DJ Channell.
Racing With The Sun - Railspur
March 31, April 1, 2023 / 8:00pm to 11:50pm
"West Side" Joe Schicke was raised in Memphis, TN, and earned his recording and performing credentials with Memphis' Blues Rock Queen Reba Russell.
Steve Redfern - Blue Raven Brewery
March 31, 2023 / 6:00pm to 9:00pm  / Free
Time for some classic rock, classic country and blues!
Washakie Statue Ceremony - St. Mark's Episcopal Church
March 31, 2023 / 9:00am to 12:00pm  / Free
You are invited to the official unveiling and dedication of the Chief Washakie bronze sculpture sponsored by the church as part of the Capital Avenue Project. The event will begin with a light breakfast at the church, followed by a brief presentation from two relatives of Chief Washakie from the Wind River Reservation, Zedora Enos, Chief Washakie's great-granddaughter, and Rev. Roxanne Friday  (Rev. Friday's great, great, grandmother, Mary, was Chief Washakie's sister).  We will also hear briefly from the Native sculptor, Guadalupe Barajas. There will be Native American drummers, and we will end the event with a cedaring of the sculpture, a Native American ritual that blesses and honors items of great value, and a blessing by Bishop Paul-Gordon Chandler.
Cheyenne Small Business Market: Spring 2023 - Cheyenne Ice and Events Center
April 1, 2023 / 9:00am to 3:00pm  / Free
Hop into Spring and get a jump start on your shopping for mom's, dad's, and grad's. Bring your kids for pictures with the Easter Bunny!
Family Day: Earth Extravaganza - Wyoming State Museum
April 1, 2023 / 10:00am to 2:00pm  / Free
When we take care of our planet, it takes care of us in return! Learn about the amazing plants, animals, and resources all around us, and find ways to help solve the environmental problems we need to tackle. Then be sure to put your new knowledge to use on April 22nd, when the whole world unites to celebrate Earth Day 2023.
Fools Ride - High Country Harley-Davidson
April 1, 2023 / 11:00am
Join us for our first ride of 2023 on April Fools Day - Saturday April 1st. Destination will be announced day of depending on weather.
Mini Figure Painting Workshop - Laramie County Library
April 1, 2023 / 2:00pm to 3:30pm  
Award-winning minis painter Kyle McCormick from Olympus Games & Comics is dropping by to teach the ins and outs of mini figure painting. We will provide a kit with a figure, paint, and brush. Spots are limited so sign up on our website!
Space Monkeys From The Future - Blue Raven Brewery
April 1, 2023 / 6:00pm to 9:00pm / Free
Psychedelic Folk Rock!
Storytime at Wyoming State Museum's Family Day - Wyoming State Museum
April 1, 2023 / 10:00am to 1:00pm / Free
We're taking storytime to the museum! Head on over to the Wyoming State Museum for their Family Day to participate in one of our early literacy storytimes and other fun activities. This month's Family Day theme is Earth Extravaganza.
Winter Farmers Market - Depot Lobby
April 1, 2023 / 9:00am to 1:00pm / Free
Spend a Saturday morning and find the best local foods and crafts.
StoryWalk Sunday - Laramie County Library
April 2, 2023 / 1:15pm to 2:00pm / Free
Join us for an exciting StoryWalk® around the library! We will meet in the Willow Room, but the StoryWalk® will be outside, so dress for the weather. Afterwards, we will have snacks and crafts in the Willow Room.
Sunday Crawfish Boil Tradition - Railspur
April 2, 2023 / 9:00am to 3:00pm /$15
Join us for Railspur's 1st Authentic Live Crawfish Boil featuring A&A Seafood delivering live Crawfish across the country straight from New Orleans!