Get Out And Have Some Fun This Weekend!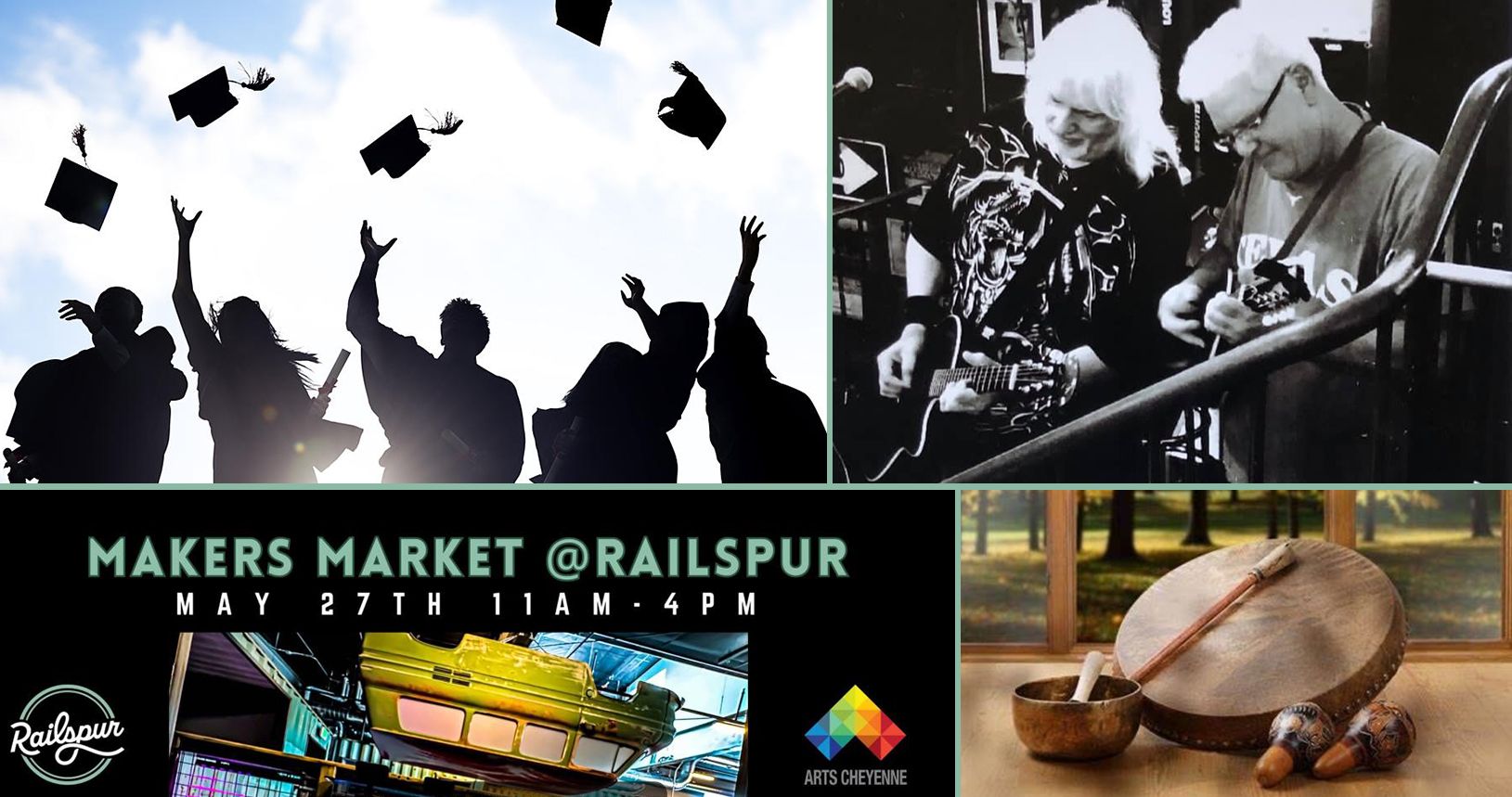 Cheyenne Golf Tournament - Cheyenne Country Club
May 26, 2023 / 11:00am to 3:00pm
Please join us for the Annual Cheyenne Golf Tournament! Four Person Scramble, registration at 11:00am, Lunch & UW Program at Noon, and shotgun at 1:00pm.
Green fees, cart, tee gift, meal and ability to win team & individual prizes included, entry fee discount and special contest hole available to CJC Members.
East High School Graduation - Frontier Park
May 26, 2023 / 8:00am-11:30am
8:00 Park Opens for East High
9:30 Graduation Ceremony Begins
11:00 Graduation Ceremony Ends
11:30 Clear Frontier Park for Central High Ceremony
Central High School Graduation - Frontier Park
May 26, 2023 / 11:30am - 3:30pm
11:30 Park Re-Opens
1:30 Graduation Ceremony Begins
3:00 Graduation Ceremony Ends
3:30 Clear Frontier Park for South High Ceremony
South High School Graduation - Frontier Park
May 26, 2023 / 3:30am - 7:30pm
3:30 Park Re-Opens
5:30 Graduation Ceremony Begins
7:00 Graduation Ceremony Ends
7:30 Clear Frontier Park
Positive Aging - Laramie County Library
May 26, 2023 / 1:30pm to 4:30pm
Please join us for a viewing of Mr. Holmes (PG, 2015). Dementia and declining years are working against Sherlock Holmes as he recalls the final case that forced him to retire and retreat to the coast of Dover, England. A young apprentice joins Sherlock's adventure.
Wooster & Allen at Black Tooth
May 26, 2023 / 6:00pm to 9:00pm/ Free
Wooster and Allen are back at Black Tooth!
Makers Market - Railspur
May 27, 2023 / 11:00am to 4:00pm
Railspur, Steve Knox, and with support from Arts Cheyenne bring you Makers Market @Railspur! Watch our space transform into an eclectic vendors market highlighting makers, creatives, and entrepreneurs from across the city featuring local food, art, whiskey beer and other handmade products available for purchase. Railspur will provide a variety of infused tequila/whiskey craft beer/cocktails and retain regular business hours for this event.
Shamanism Workshop - Hawthorn Tree
May 27, 2023 / 1:00pm to 3:00pm / $30
Shamanism, or Indigenous Spirituality has been practiced for thousands of years all over the world. It is not a religion but a way of living, a philosophy. Stacey Atkins has been learning shamanic practices in the wilds of Scotland and is excited to bring the practices to you. Shamanism is a healing practice that is available to all. Come and learn what shamanism can do for you and how to find your power animal in this workshop.
Barbecue on the Patio - Hathaway's at Little America
May 27 - September 2, 2023 / 5:00pm to 9:00pm
Join us every Saturday night on the Hathaway's Patio for delicious food and live music.
Buzz Brothers at the Bunkhouse!
May 27, 2023 / 1:00pm to 5:00pm
We're thrilled to be kicking off the 2023 Summer Blues & Brews series at the Bunkhouse in Cheyenne! Come join us on the afternoon of Saturday, May 27th - we'll be out on the patio from 1-5pm! No cover!

Paws & Pals - Cheyenne Animal Shelter
May 27, 2023 / 8:00am
The Cheyenne Animal Shelter and Cheyenne Running Club have partnered to offer a very special event with Paws & Pals. Runners will have the opportunity to meet a new furry friend, and get to take along their new running buddy for an enjoyable social run. The run will be up to 3 miles, and will depend on the runner and pup. Walkers are encouraged to join us as well. This is a great event for our running community to get involved, and allows our furry friends to get out and enjoy some exercise.
GRAND OPENING: Snowy Elk Roastery Store and Coffee Bar
May 27, 2023 / 7:00am
Experience Snowy Elk, Cheyenne's hometown craft specialty coffee roastery! Our grand opening will feature our roastery store and NEW self-serve fresh coffee bar. This is the ONLY place in town where you can get taste our Limited Edition roasts and cold brew on nitro! Beans from our coffee roaster, directly to your to-go cup. Doors to the roastery open at 7AM!