Fun Ways To Ring In The New Year In Cheyenne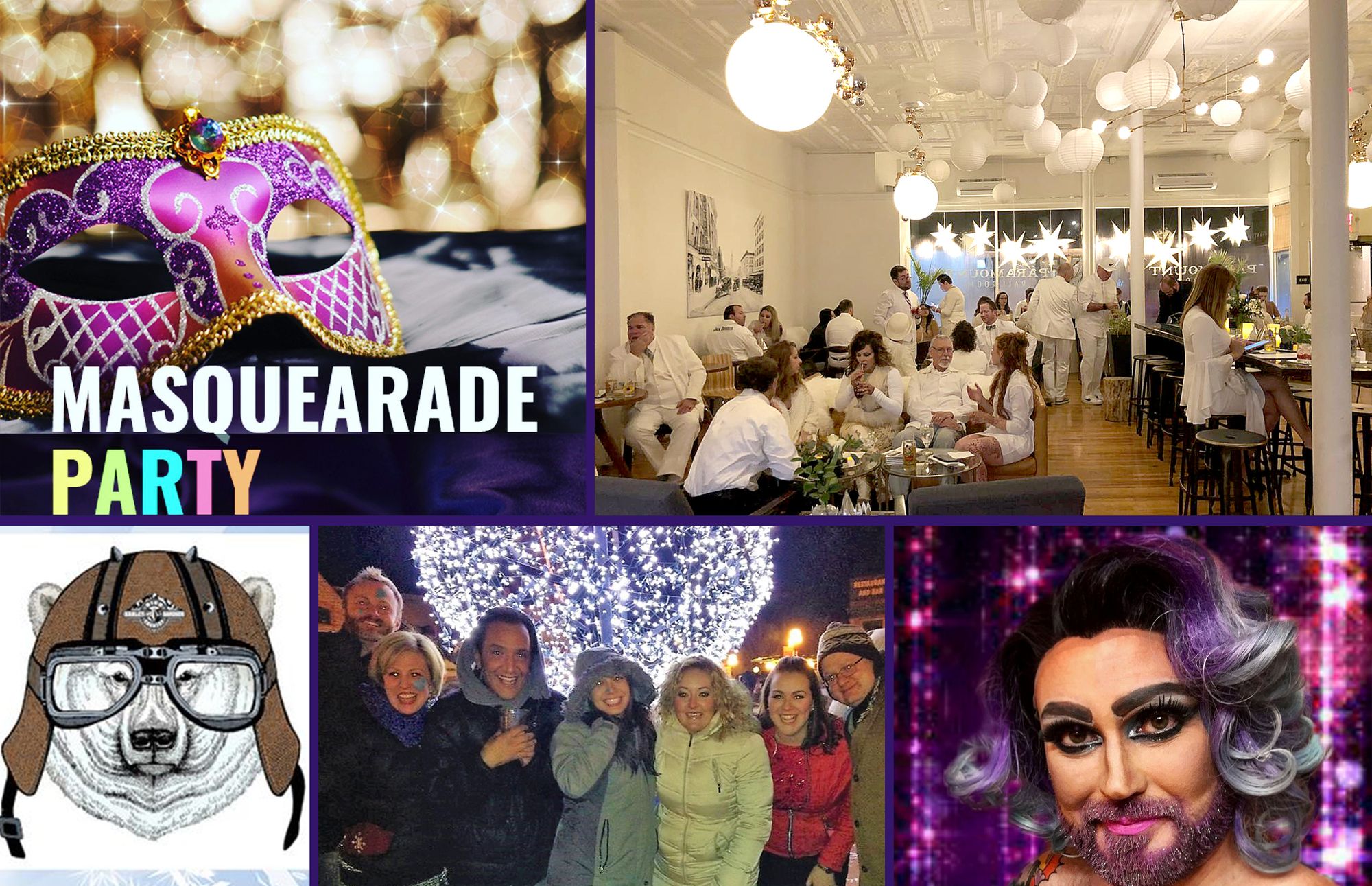 1) Diamonds: 2021 NEW YEAR'S EVE DRAG SHOWCASE - Atlas Theatre
December 31, 2021 / 8:00pm / $15 General Admission, $200 6-top VIPs. $140 4-top VIPs.
Champagne toast, & dancing at Midnight. Hosted by: Oblivia, Queen of the Clueless, and Glitta Bear'D. This show is strictly 21+.
2) NYE AT DILLINGER'S
December 31, 2021 / 7:00pm to 1:00am / $15 ahead of time, $20 at the door
Ring in the new year with the fun kind of masks and shots! It will be a night of dj, dancing, and drinks you won't want to miss. Admission includes a masquerade mask (if you don't bring your own) and champagne toast at midnight!
3) NEW YEAR'S EVE BALL DROP - Cheyenne Municipal Building
December 31, 2021 / 11:45pm to Midnight / Free
Ring in the New Year with family and friends at the Cheyenne Municipal Building, 2101 O'Neil! The NYE Ball will be directly in front of the Municipal Building, but the fireworks can be seen all around the neighborhood. To see the show, please park at any of the parking lots around the neighborhood near 2101 O'Neil and watch the fireworks from your car. We are asking that you stay with your small groups to enjoy the show. Tune your radio to KFBC 1240 AM or 97.5 FM to hear the choreographed music.
4) NEW YEAR'S EVE AT BLACK TOOTH
December 31, 2021 / 9:00pm to 12:30am
Black Tooth is staying open until 12:30am on NYE and will have the City Creek Band playing from 9pm to midnight! Watch the ball drop in Civic Commons Park from our patio and ring in the new year with friends and family!
5) PARAMOUNT BALLROOM NEW YEAR'S WHITE OUT
December 31, 2021 / 8:00pm to 1:00am / $125
Cheyenne's most exclusive New Year's Eve party is back! Extremely limited number of tickets, $125/person sold In tables of 2, 4, 6 or 8, so get your groups figured out! Tickets Include bites and the best part...an open bar!
6) RANDY BURGHARDT LIVE NEW YEARS EVE - Outlaw Saloon
December 31, 2021 / 7:00pm
Who is ready for a NEW YEAR? We are all sure ready for a better YEAR! So come on out for our ANNUAL NEW YEARS EVE PARTY! Randy Burghardt will be playing live!
7) New Year's Eve Prime Rib Buffet - Little America Hotel & Resort
December 31, 2021 / 4:00pm to 9:00pm
Price: Adult: $39.99Child (5-12): $19.99Child (0-4): Complimentary Plus Tax Contact:307-775-8400 for reservations.
8) HOLIDAY LIGHT TOURS- Cheyenne Street Railway Trolley
December 10, 2021 - January 2, 2022 Recurring daily / 6:00pm & 8:00pm /     $15/ Person
Behold the spectacular holiday light displays throughout the city while riding the enchanting Cheyenne Street Railway Trolley. View the beautifully decorated homes and yards all from the warmth and comfort of the trolley. Tours at 6 pm and 8 pm.
9) VICTORIAN CHRISTMAS TEA - RX Tea Time
November 27, 2021 - January 2, 2022 Recurring daily / 11:00am to 4:00pm/ $25 per person
Victorian Christmas Tea at Rx Tea Time November 26- January 2. Call for Reservations.
10) CROSSROADS: CHANGE IN RURAL AMERICA - Laramie County Library
December 11, 2021 - January 23, 2022 Recurring daily / Free
Explore the Smithsonian's Museum on Main Street exhibit on all three floors of the library to learn about our identity as rural Americans, who we were, who we are, and where we are going. Enjoy a variety of Crossroads events and activities, as well as an art exhibit, Art at the Wyoming Crossroads.
11) FIRST DAY HIKE - Curt Gowdy State Park
January 1, 2022 / 10:30am
In what is becoming an increasingly popular New Year's Day activity, Wyoming State Parks, Historic Sites, and Trails provides: "First Day Hikes" – a perfect way for Wyoming residents to celebrate the New Year outdoors.
12) NEW YEAR'S DAY POLAR BEAR MOTORCYCLE RUN - High Country Harley-Davidson
January 1, 2022 / 11:30am to 2:00pm
Throw on some layers and head to High Country H-D® Cheyenne to ring in the New Year doing what we love to do. Check in will start at 11:30, followed by a photo and a run to a yet to be named watering hole. Please RSVP so we don't leave you out in the cold.
13) CRC First Run 2022 : Hope - Wyoming State Capitol
January 1, 2022 / 9:00am
For this year's First Run, we want to bring focus to our intention for the new year, Hope. We will have 2 options for distances, with either a 3 mile or 6 mile run, and will allow participants to choose which one we do. Join us as we begin 2022 on positivity and Hope.

Following this year's run, we will do our raffle and announce the winner of our Run 2 Give Fundraiser Raffle.
14) New Year's Day Yoga - Blossom Yoga
January 1, 2022 / 12:00pm to 1:00pm
Join Jill for the first yoga practice of the year! This Hatha practice is suitable to all levels. Using postures held for 5 to 10 breaths, we'll allow the body, mind, and spirit to transition from the old year into the new. Sign up in MindBody under the regularly weekly schedule. See you there!
15) LABLAST DANCE FITNESS CLASSES AT THE CFD OLD WEST MUSEUM
December 18, 2021 - March 26, 2022 Recurring weekly on Saturday / 10:00am to 12:00pm / $10 per person/per session
Whether you want a reason to get out of the house, or some fun motivation to help you with your resolution, the Museum is here for you! This Dance Fitness Program is based on ballroom dances that you may see on Dancing with the Stars. It is partner-free, includes all components of fitness, and uses a wide variety of music. Dance your way into the new year, and the new you.
16) DENVER BRONCOS play LA Chargers on Sunday at 2:05pm