Fun and Free - Cheyenne Arts Celebration Is This Saturday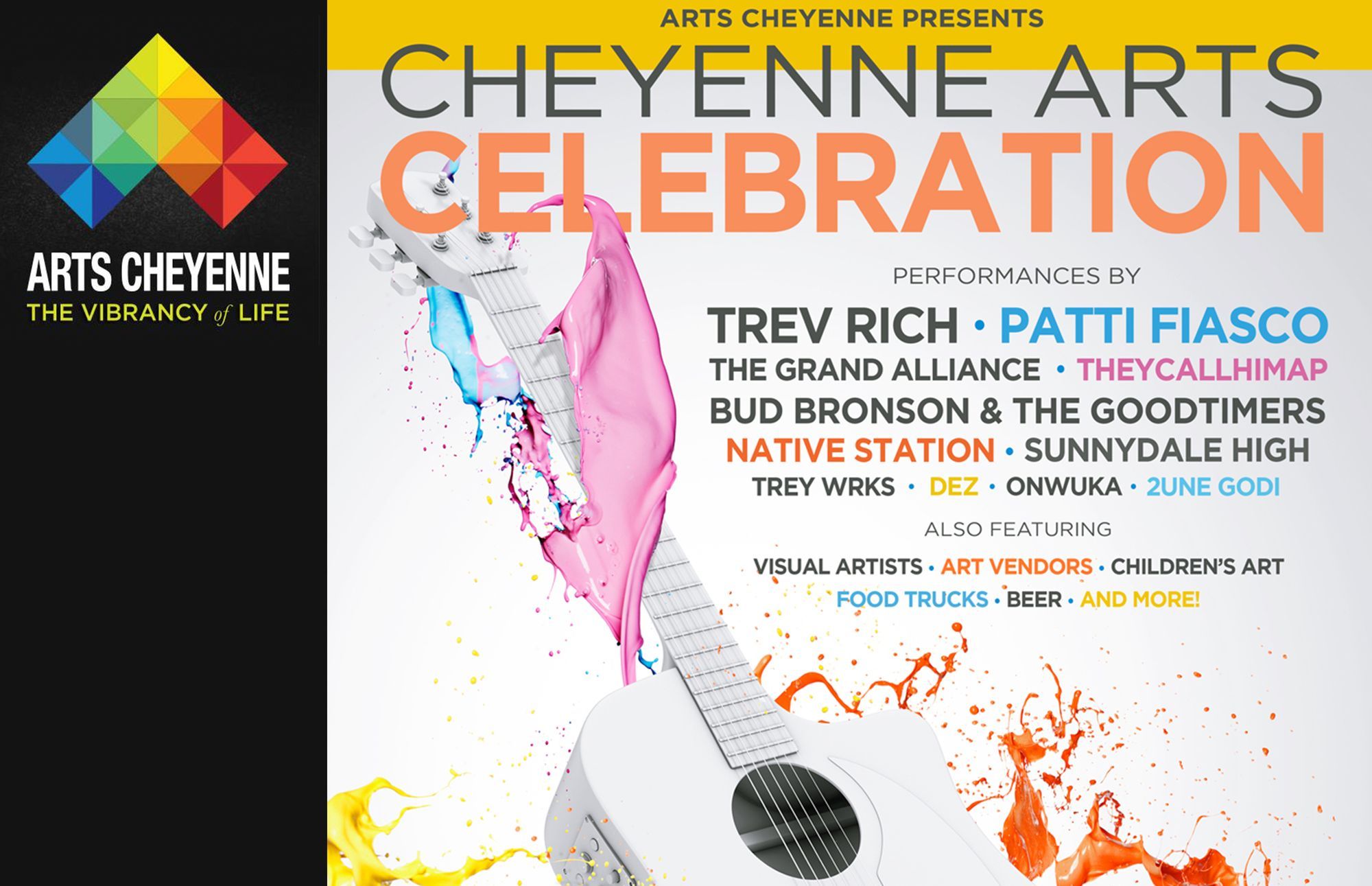 You don't want to miss the inaugural Cheyenne Arts Celebration on August 21st at the beautiful Lions Park Amphitheater from Noon to 11pm. This FREE event is being hosted by Arts Cheyenne. There will be a fantastic lineup of musical performances, numerous art vendors, food trucks, and so much more throughout the day and into the evening.
The Cheyenne Arts Celebration will be headlined by Grammy nominated hip-hop artist Trev Rich, and will also feature Fort Collins-based rock/Americana group Patti Fiasco, Denver-based supergroup The Grand Alliance and rock band Bud Bronson & The Goodtimers, in addition to Cheyenne's own Trey Wrks, Onwuka and Sunnyvale High.
Performance Lineup
Sunnydale High (Cheyenne): 12:00 – 12:40pm
Onwuka/2une Godi/Desmond Lewis (Cheyenne): 1:00 – 2:00pm
Native Station (Denver): 2:25- 3:15pm
Bud Bronson & The Goodtimers (Denver): 3:50 – 4:50pm
The Grand Alliance (Denver): 5:20 – 6:20pm
Patti Fiasco (Saratoga/Cheyenne/Fort Collins): 6:55 – 8:10pm
Trev Rich/TheyCallHimAP (Denver): 8:45 – 10:30pm
There will also be 12 visual artist booths to include: Melinda Cummings, Whitney Fiscus, Alisha Issacson and many more, who will be selling their original artwork in the park. Painter Steve Knox and Arts Cheyenne Board President Desiree Brothe will also be doing a live painting together for festival goers to experience. Cheyenne native James Overstreet is another participating artist, and he's looking forward to being part of an event that celebrates both regional and local artists.
Five food trucks will be serving up delicious food throughout the event. There will also be 10 beers on tap and White Claw served all day for those 21+. This event will have everything you need for a fantastic time!
For more information go to http://artscheyenne.com/cheyenne-arts-celebration/