Find All Of The Big Boots Of Cheyenne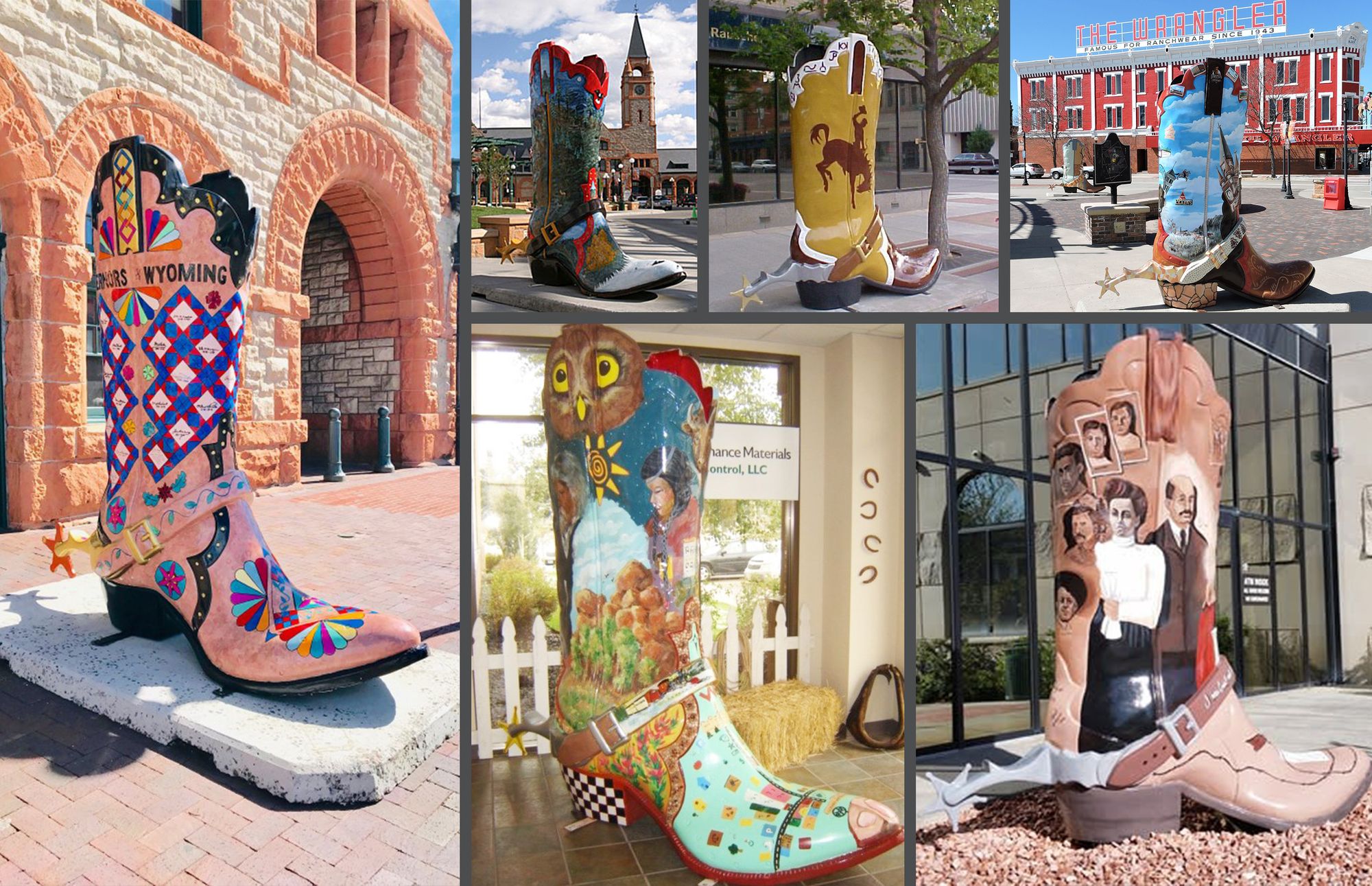 Take your family on a scavenger hunt for the Big Boots of Cheyenne. The Big Boots are eight-foot tall fiberglass boots, each painted with whimsical, historical or even scientific themes. There are over 25 boots throughout Cheyenne. Not only are these boots beautiful and fun to look at, many of the boots are a great representation of Wyoming's history.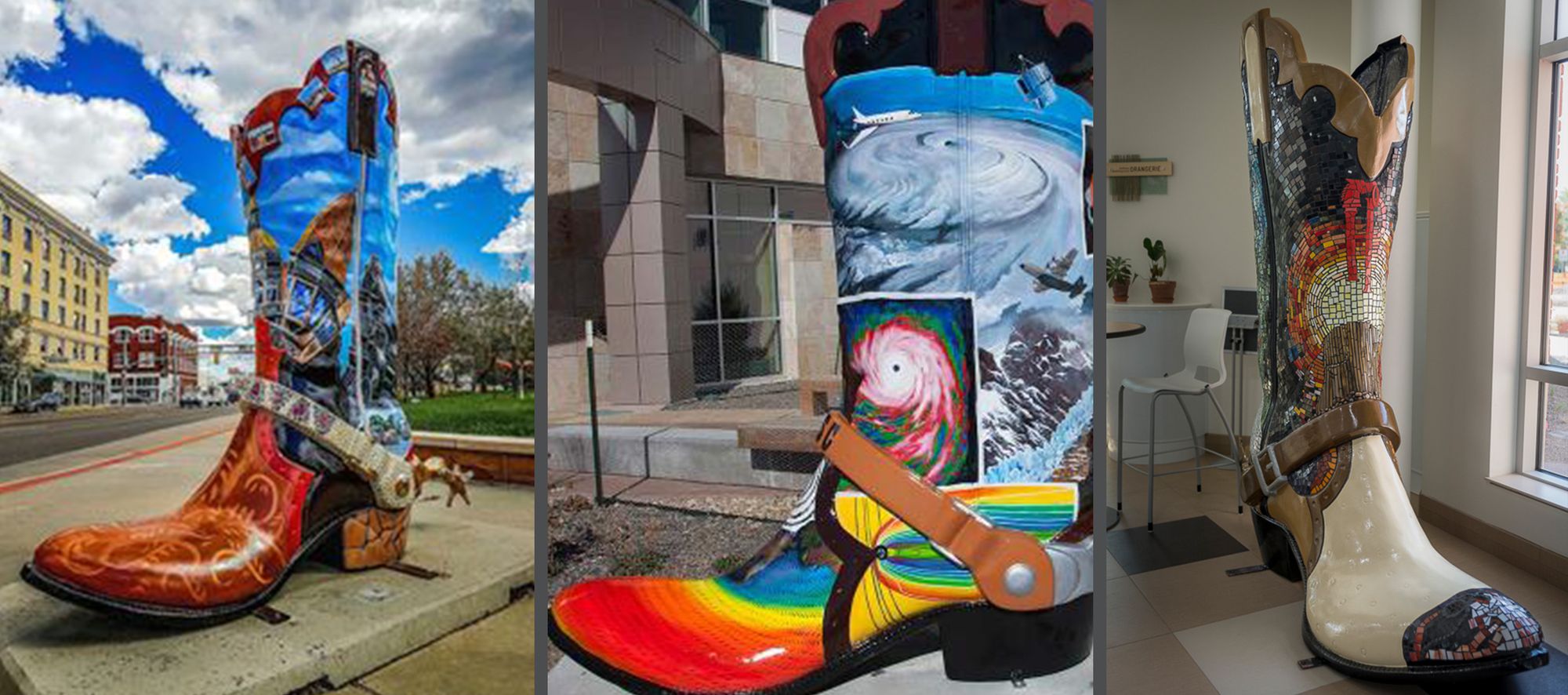 To start out on your boot exploring adventure you can pick up a map at the Cheyenne Depot in the Visitors Center. "These Boots Are Made For Talking" brochures provide a map of the location of the Boots, and a phone number for an audio tour. Simply call 307-316-0067, input the number of the Boot that you are standing in front of, and you'll hear the voice of the artist sharing his or her vision for the Boot and what story they wished to tell.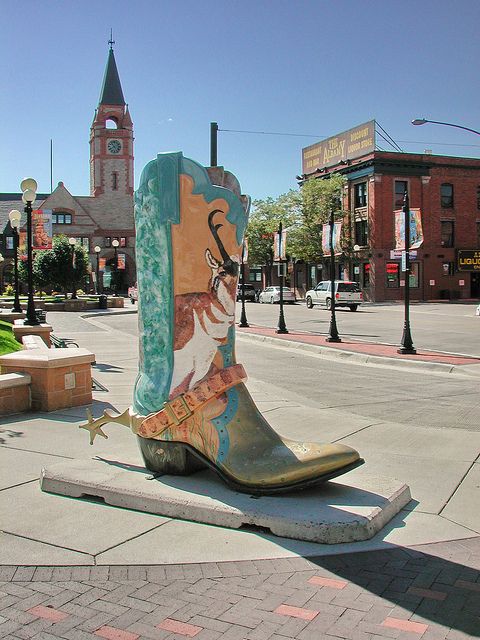 In 2004 the Cheyenne Depot Museum Foundation along with the Downtown Development Authority created "These Boots are made for Talking" project. Artists from the Rocky Mountain region were contacted and commissioned to paint a Boot. The theme for the project for the artists was "If this boot could talk, what story would it tell?" The boots were sponsored by local business and auctioned off at a fundraiser, where nearly $100,000 was raised for the Cheyenne Depot Museum Endowment fund to benefit the museum.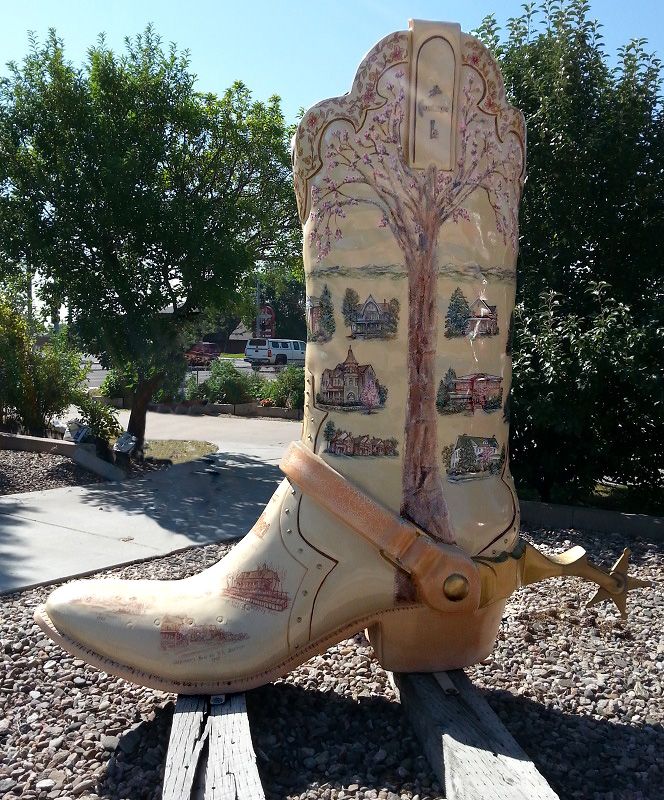 #1 Properties is a proud owner of the boot called "Springtime in Cheyenne" painted by Rose Burrows. This beautiful boot features illustrations of several historic Cheyenne homes in springtime, and can be found at 6106 N. Yellowstone Road.